AMERICAN SPIRIT-Not just surviving but prevailing!
UPDATE 8/16/23: Ramaswamy's 10 commandments provide more than adequate reason to vote for Trump and plan seriously on a political future for this forceful, young, new voice of MAGA.
1. God is real.
2. There are two genders.
3. Human flourishing requires fossil fuels.
4. Reverse racism is racism.
5. An open border is no border.
6. Parents determine the education of their children.
7. The nuclear family is the greatest form of governance known to mankind.
8. Capitalism lifts people up from poverty.
9. There are three branches of the U.S. government, not four.
10. The U.S. Constitution is the strongest guarantor of freedoms in history.
Further to Vivek's credit and common sense: he isn't attacking Trump when baited to do so by Trump-hating journalists. He knows who's leading the charge, and he is smart to look into the future for an alliance with his only real comrade-in-arms currently running for POTUS.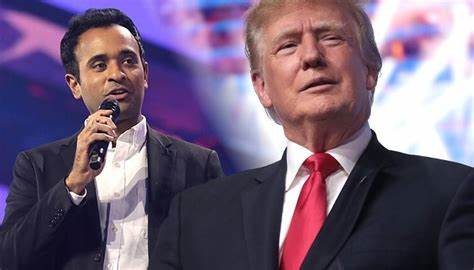 UPDATE 8/14/23: The powerful, silent undertow of MAGA is making itself felt in those quarters most fearful of it. There is still a chance to save the country, and no one is more capable or qualified to lead that fight in this pivotal moment than Trump. This is not an effete gentleman's altercation but a real life-and-death struggle for what 250 years of true freedom lovers have defined as America.
MAKE AMERICA ACCOUNTABLE AGAIN (OPENTHEBOOKS.COM)
(In search of) AN AMERICAN MARGARET THATCHER 
UPDATE 8/17/23: As predicted below (8/29/20), Nikki Haley is determined to go the purple (moderate/RINOesque) route. In her campaign for the POTUS nomination, she has betrayed a major disconnect with the Republican MAGA base fully behind Trump when she emphasizes her female chromosomal make-up. She might take a tip from Margaret Thatcher who became one of Britain's greatest Prime Ministers on the basis of unshakeable principle and competence, not pandering to the ID Politics crowd.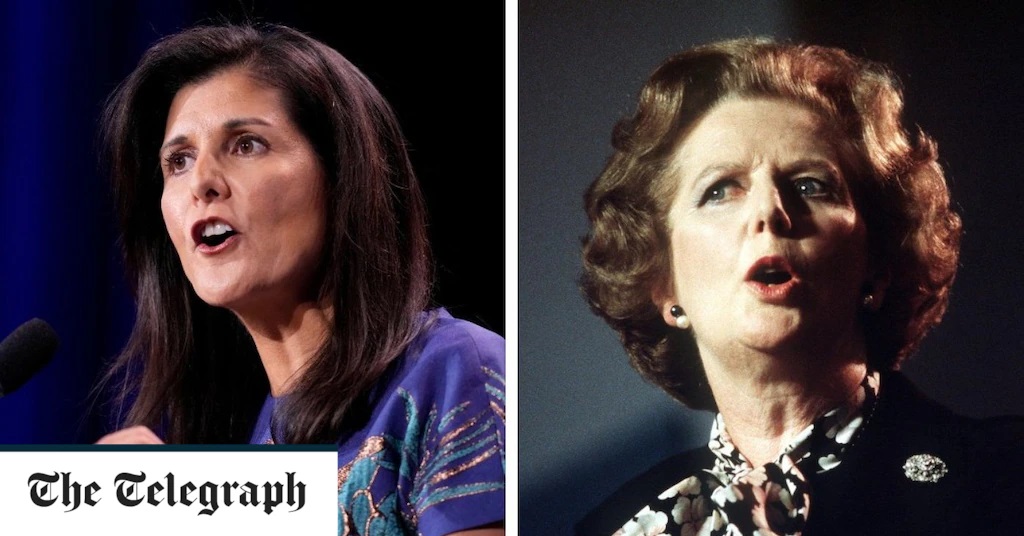 ELECTION FRAUD-America In The Balance
JANUARY 6-Tyranny vs A Nation of a Trillion Sparks
PLANNED PARENTHOOD/SELLING ABORTED BABY BODY PARTS
MEMORIAL DAY AND D-DAY
CALIFORNICATION/DETROITING OF AMERICA
UPDATE 8/14/23: From the viewpoint of a former resident of Hawaii, the fires with all its loss of life and property destruction demonstrate there are serious consequences for the laid-back, do-it-manana, welfare state mentality, even in paradise.
Overriding everything, this is one of a series of disasters befalling Americans treated with utter contempt and indifference by BrandonWorld. Big hearted Leftism (and its attendant Zero Carbon insanity) is there to control everything within its cancerous reach, not to protect the annoying human beings suffering mightily in disaster zones like E. Palestine, Ohio and Maui.
UPDATE 8/15/23: Leave it to San Francisco and today's totally disconnected Woke culture to make a deteriorating major city a freak show/tourist attraction. In this case, visitors touring Frisco's "doom loop" can, for $30, enjoy sidewalks covered with human feces and the burnt-out drug addicts and assorted human refuse producing it.  Don't miss it! Click here for tickets! Oops! Sorry. It's sold out.
CLASSLESS, GENDERLESS, RACELESS, FAITHLESS-Erasing all defining lines
CORONACRAZED/MEDICINE COMPROMISED
UPDATE 8/15/23: What if the hallowed, hoary and presumably HEALTHY (CDC) Center For Disease Control (CDC) threw a big get-together, and large numbers of the fully Covid-baptized ("vaccinated") fell ill and were even hospitalized?
Not something you'd want to publicize being the government's most prominent arbiter of Dos & Don'ts when it comes to orchestrated pandemics.
MEDICAL HELP FROM  
     FRONT LINE COVID-19 CRITICAL CARE (FLCCC) ALIANCE
ASSOCIATION OF AMERICAN PHYSICIANS AND SURGEONS (AAPS) 
THE TRANSGENDERING/OMNISEXUALIZING OF AMERICA
UPDATE 8/18/23: Destruction of the Second Amendment ranks high on New Jersey's list of to-dos now that the Garden State can sue gun companies as "public nuisances." 
SUPREMES-Different faces, still a Leftist Weird Sister act
WAR & PEACE: LENIN'S (and fellow Socialist HITLER'S) HEIRS
ORWELL-OBJECTIVE REALITY/TRUTH
THE GREAT RESET-The Clocks are striking 13? Can you live with this?
UPDATE 8/15/23: There was a time in the not-so-distant past when William Barr came off as a solid member of Trump's team, avuncular, likeable. Not so much any more. Is he simply afraid for his own skin having been associated with Trump, or was he always one more twisted RINO traitor, playing his part in eradicating Orange Man. If he and those others intent on fulfilling their Get Trump mission can't literally kill him, they will not settle for less than killing the MAGA revolution and the presence of the man at the heart of it.
THE POLITICS OF DEPENDENCY (and INDEPENDENCE)
GREEN MONSTER-Environmental Tyranny
ID/WOKE POLITICS, Obama's Permanent Civil War of Transformation
I'M A VICTIM! YOU'RE A VICTIM! EVERYBODY'S A VICTIM!
IAVT-I'M A VICTIM TOO! (Successful Black division)
BLACK LIVES MATTER…but only selectively to the race baiters.
BALTIMORE=FERGUSON=GEORGE FLOYD REDUX: The Next One
ILLEGAL IMMIGRATION/ OPEN BORDERS-Creating a Permanent Democratic UniParty Majority
AMERICAN JEWRY-Brightest & Dumbest People On Earth
JEXODUS-Sensible Jews leaving the Dem Party
UPDATE 8/13/23: The cult of Covid, replete with typically religious rituals, has been an unexpectedly welcome discovery for those on the Left craving new ways to control the masses.
THE LIBERAL MIND and THE DEMOCRATIC PARTY OF PROJECTION
UPDATE 8/13/23: Douglas Murray evokes Thomas Gray's "Elegy Written in a Country Churchyard." One is moved to visit a beautiful, old cemetery or some ancient ruins and remind oneself: life goes fast; live it well.
UPDATE 8/19/23: Seems Joe had a fake name email identity that he used to generate a little extra income for himself with the help of son Hunter. But when, throughout his sorry life, has Joe ever been anything but a completely made-up, self-created legend of Olympian proportions in his own mind? With a big tip of the hat to Charlotte Baker: "Joe Biden created an alter ego for himself by the time he entered puberty. He has lived a 'Walter Mitty' life ever since. He's just the very best. He's superman in Clark Kent's clothes. He never does anything wrong. His IQ is higher than anyone ever born and he has aced all of the courses he ever took at any institution of higher learning, including law school where he graduated 'first in his class.' He's a historical hero, which is why he 'deserves more respect'…………..and oh, did I mention that he never EVER told a lie. Hence, he's on a par with George Washington. All Hail lunch bucket Joe from Scranton, PA. – an American Horatio Alger wunderkind with blond hairy legs.
CLINTON (The Thing That Wouldn't Leave)
FAUCI and the curse of the "EXPERTS"
UPDATE 8/13/23: Credible reports of "nice guy" Joe's creepy behavior with women mount up right alongside increasingly undeniable revelations of foreign briberies. The bad news is that this is intentional on the part of his own camp, more than happy to get rid of him and, worse news yet, that Kamala will be President at least until January, 2025.
As bad as things are, they can always get worse.
UPDATE 8/17/23: Nikki Haley betrays a major disconnect with the Republican MAGA base fully behind Trump when she emphasizes her female chromosomal make-up. She might take a tip from Margaret Thatcher who became one of Britain's greatest Prime Minsters on the basis of unshakeable principle and competence, not pandering to the ID Politics crowd.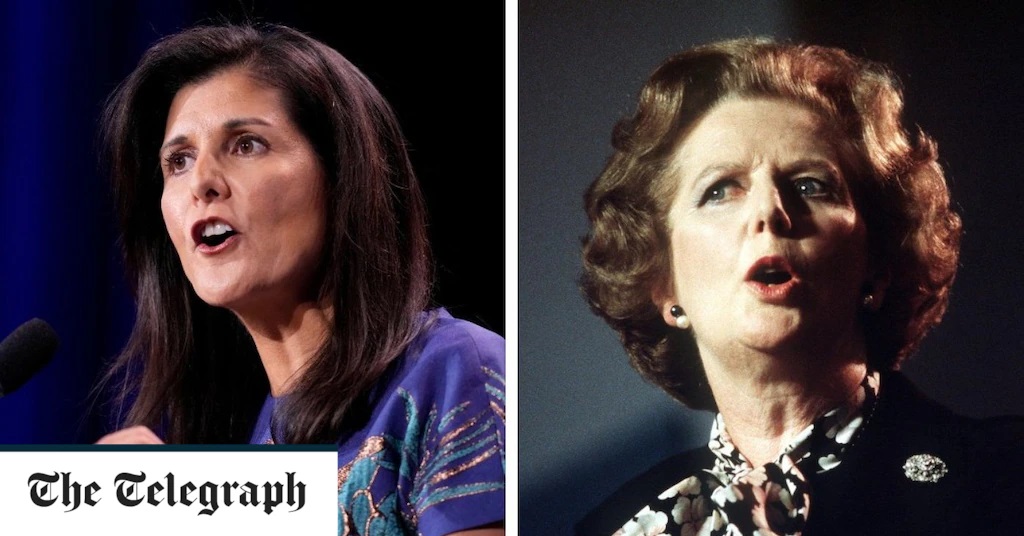 SUPREMES-Different faces, still a Leftist Weird Sister act