Getting real about immigration: No law, no reform.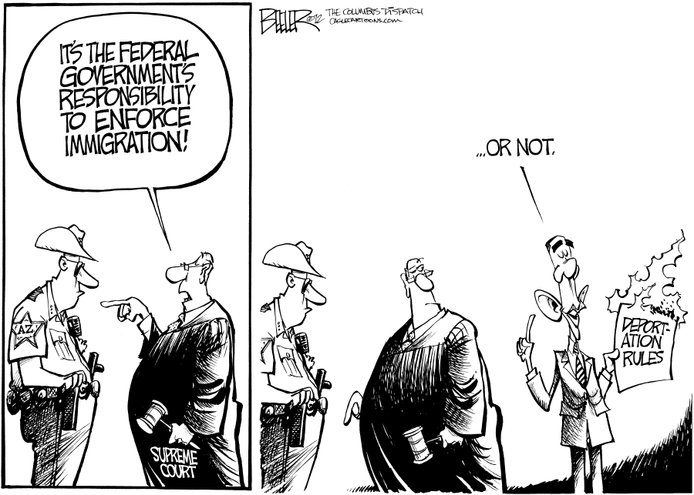 In a long, comprehensive article written in 2006, journalist Heather MacDonald faces the immigration debate head-on in exhaustive (and exhausting) detail. Nothing has changed except that immigration has been seized upon in the years since by the Pelosi-Obama Crime Family as yet another way to "transform" America into a giant Welfare State run by the Democratic Party. Their scheme has been basically an unchecked Open Borders policy inviting millions more to the Federal trough, each one a new Democratic Party voter. Pelosi declares there's no crisis here, only "opportunity." This is fully in line with her crony Rahm's cynical dictum about not letting a crisis go to waste. Make it an "opportunity!" Thus far, she has not explained the benefits to the parents of Kate Steinle or to those living with the consequences on the Mexican border.
In our parallel universe where we seek to preserve America for ourselves and for those outside honestly, legally seeking a better life, we must return to enforcement of the law. This requires the replacement of an administration intent on breaking and bending it for political benefit, both here and abroad.  If only it were as easy as facing and knowing the facts, but there is nowhere else to start.