Are American Jews both the brightest and dumbest people on earth?
UPDATE 2/18/21: Paying grateful tribute to Rush Limbaugh, Binyamin L. Jolkovsky , publisher of Jewish World Review, provides a refreshing exception to foolish American Jewry's embrace of Leftism.
UPDATE 2/2/2: The old truth: the biggest fools reject their friends and embrace their enemies. So it is with the newly installed Jews in the Biden regime, short-sighted useful idiots seduced by power, influence and, ultimately, complicit in their own undoing. Perhaps this is just one more result of chronically dumb Jewish choices  traceable to what David Mamet sums up in two words: "Yes, but…" In pursuit of perfect fairness, equality and balance in all things, the Left has found its perfect drones.
UPDATE 1/31/21: Thanks to their perpetual blind foolishness, the majority of American Jewry can look forward to the mainstreamed anti-Semitism of their bigoted Party of choice. God forbid they be aligned with anything even vaguely connected to "conservatism" or, worse, Donald Trump, the most pro-Jewish, pro-Israel POTUS ever.
UPDATE 9/20/20: My fellow Jews: regarding your lockstep support for Democrats and irrational Trump Derangement: try thinking. Good reasons abound for supporting Trump. It's time to come to your senses and be guided by rational self-interest, not programmed guilt.
UPDATE 9/4/20: Virtue Signaling on steroids-In coming out foursquare in a NY Times ad for Black Lives Matter and its purported "Social Justice," a clueless aggregation of prominent American Jewish groups once more demonstrate their collectively stupid impulse to embrace their worst enemies and reject their real friends.     Suicidal ignorance.
ORIGINAL POST 12/30/18: This thing American Jewry has about Leftism: why embrace an ideology and active, eager exponents of that ideology who want to see you dead? (ATTN: Jewish Pussy-Hatters, think hard, take special note!)Marxism that lands you squarely in bed these days with anti-Semitic Islam? So it continues with those legions of Jewish self-styled intellectuals and social activists, those who endlessly invoke the NY Times as their revealed Daily Word, those who persist in being brain-dead mouthpieces for the most murderous ideology in history.
At what point does the light dawn? When do they walk away and suddenly advocate for a world  supportive of their own immense talents and love of life? When does it occur to them that the Marxist plan is, again and again and again, genocide and Holocausts? Such questions pertain to ALL Americans. Except the Jews should know better. After being turned out and wandering for millennia and finally flourishing in  (and to a great extent creating) the two greatest, freest countries on earth, would it be too much to value the astonishing results of real freedom over all those empty, failed promises of "equality?"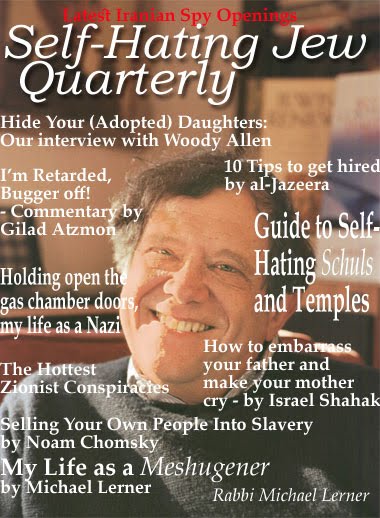 For the benefit of those Leftist Jews (and gentiles) embracing their own demise, surely there must a proverb or wise saying from Hillel or some other reliable, proven source. But why bother with the wisdom of Old Dead White Men when you have the NY Times?
Speaking of Old Dead White (Bearded) Guys: a little debate on "The Jewish Question" between a self-hating Jew and a Christian who glorified life. Jews and all freedom-loving people would be wise to put their money on the Christian.