The Sinister Message of Mask Nation
fo
UPDATE 8/2/20: Hats off to Holland for dispensing with the ugly, useless masks. I would prefer wearing wooden shoes indefinitely to watching millions of proudly masked Americans look and act like the preening, self-righteous fools they've become.  And forcing the rest of us to do the same.
UPDATE 8/2/20: We're seeing what life is like when the Socialized public is forced into One Size Fits All, and some decide they're not going with the program. "We're all in this together!" whether it's necessary or everyone agrees. Rationalizing it as necessary for everyone's safety is ideal for the totalitarian mindset. Not only necessary but "decent." Conversely, deserving of scorn and social ostracism and even some mace in the face for those who don't go along.
ORIGINAL POST 7/12/20: Politics is theatre, and the Democrat Left Party has now gone fulltime into show biz. Ritualistic African garb, taking the knee in solemn submission, the infernal masks…one big splashy Carnival Barking Show of virtuous civic duty,  shrouded in the smoky incense of social concern! How else to fathom the Left's presumptive candidate holed up in his basement promising, if elected, to make America one big kneeling Mask Nation! Oh? Are we planning to have this contagion a permanent American fixture?
"As your duly elected POTUS, I promise to make mask-wearing a mandatory requirement for continued US citizenship!" Hard to believe, but that campaign pitch actually appeals to those of the electorate who long to be controlled (and control vicariously). And they are many.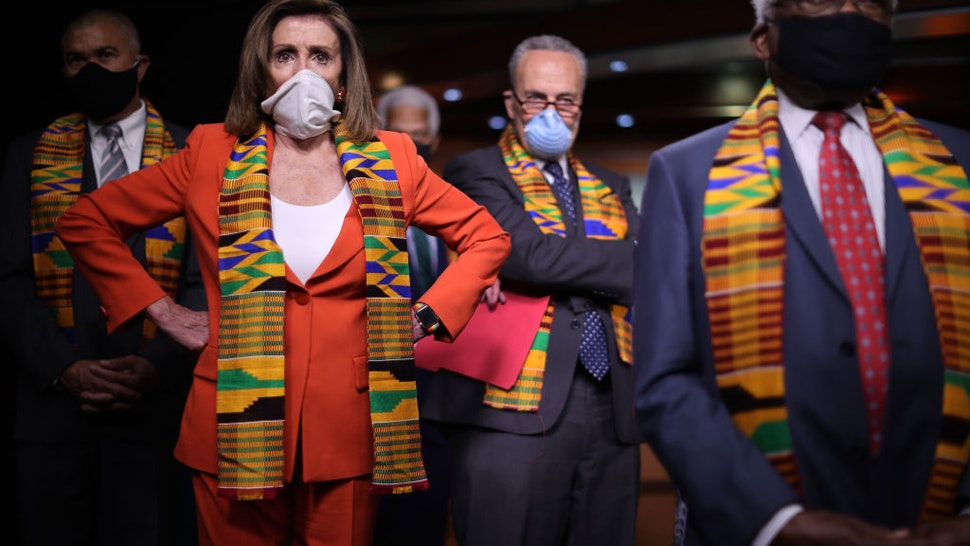 The Mask is the message, and the message is mass obeisance to arbitrary directives from our self-anointed masters. A dream come true for the budding totalitarians currently masquerading as American  mayors, governors, CongressCreatures, Senators and Presidential candidates! Is it any accident that the two greatest threats to our way of life-the Left and Islam-share a penchant for The Mask as an instrument of submission? A not-so-new or surprising axis of evil to contemplate.
What is notably missing from this whole phony display is the fact that herd immunity is The Way out of these pandemics…and that the nasty masks may actually make things worse. Obviously, those most susceptible to the virus-the elderly and the immuno-compromised-must be sheltered. And the rest of healthy society should go on with their lives and work. But that only happens in a rational world, not the one we inhabit at the moment, a nightmare of snitching, bullying, mass humiliation all in the name of "Saving Lives." It's  a world infected by an infinitely deadlier virus than the Wuhan Flu. It's called, in its various stages, liberalism, progressivism, leftism, socialism, communism, totalitarianism.
We live among fools and are compelled to suffer and accommodate their insanity. Such is the lot of living in a democracy with its pitfalls of human folly. The mandates of the democratic majority can easily deteriorate into the will of the killer mob, and those of us who cherish freedom are wary.