AMERICAN SPIRIT-Not just surviving but prevailing!
UPDATE 3/12/23: One of several video versions first available this morning of a choir of actual J6 prisoners in the DC Gulag, interspersed with DJT reciting The Pledge. The choir of 20 different prisoners was recorded individually by phone. The final visual message is "SUPPORTING CERTAIN PRISONERS DENIED THEIR CONSTITUTIONAL RIGHTS."
UPDATE 3/9/23: "Comedy is under attack because it is probably the last bastion of truly free speech." Amen. Chris Rock and his mining of gold from The Slap is a case in point. Too bad no-longer-funny Whoopi Goldberg lacks the talent and intellect to use her own free speech rights and undeserved platform more intelligently when she actually calls for outright censorship on recent news reports she happens to dislike. Doesn't that beautifully sum up the wasteland that is Leftism? First amendment rights for me, not for thee. 
MAKE AMERICA ACCOUNTABLE AGAIN (OPENTHEBOOKS.COM)
UPDATE 3/7/23: What could be a smarter, more appealing sales pitch for the GOP than running as the "Party of Parents?"
(In search of) AN AMERICAN MARGARET THATCHER 
ELECTION FRAUD-America In The Balance
JANUARY 6-Tyranny vs A Nation of a Trillion Sparks
UPDATE 3/12/23: One of several video versions first available this morning of a choir of actual J6 prisoners in the DC Gulag, interspersed with DJT reciting The Pledge. The choir of 20 different prisoners was recorded individually by phone. The final visual message is "SUPPORTING CERTAIN PRISONERS DENIED THEIR CONSTITUTIONAL RIGHTS."
UPDATE 3/8/23: The facts about J6, now out there for all eyes with the release of thousands of hours of videotape, paint a radically different picture from that crafted these last two years by the Trump-haters of both Parties.
All those for whom Trump did and still does pose a major threat-especially treacherous RINOs like McConnell-are predictably against the public actually seeing the newly released video evidence of  peaceful, respectful Trump supporters walking quietly through the Capitol and even being escorted cheerfully through the building by the Capitol police. 
So far, not one fuming TDS sufferer has offered up any tangible response refuting the video evidence wiping out the myths of a violently intrusive QAnon Shaman (on video, wandering about, conversing and taking selfies with Capitol Police); or a panicky, fleeing Senator Hawley (on video, escorted out with a group of other Congressmen): or a murdered Officer Sicknick (on video, walking about after the claimed fatal assault on him). 
TDS sufferers are doubling down on their accusations, doing whatever they can to discredit Carlson's overall assessment drawn from the released tapes. We are being force-fed yet more of the looped video footage focused entirely on a distinct minority of violent, planted thugs specifically present to incite the crowd, turning a peaceful demonstration into a melee.
The Democratic Party and its supporters (RINOs included) know well that minus the emotional agitprop value of "violent insurrection," Trump and his followers will emerge stronger than ever, leaving the way open eventually to turning the tables; fully investigating Election 2020; freeing those illegally imprisoned Americans guilty only of acting like honorable characters in a Frank Capra film; not to mention the grotesqueries of the Covid Horror Show. No lie of either omission or commission has gone untold in service to destroying the entire Trump/MAGA voting constituency.
In too many frightening ways, America has become the USSR, China, Cuba and North Korea. God willing we find our way back to the land of the free and home of the brave.
We have been warned that any unapproved conclusion drawn from the video record of the fictional "insurrection incited by Donald Trump" may result in an unwelcome home visit by a newly formed "mostly peaceful" concern calling itself "Nancy's Kneecappers."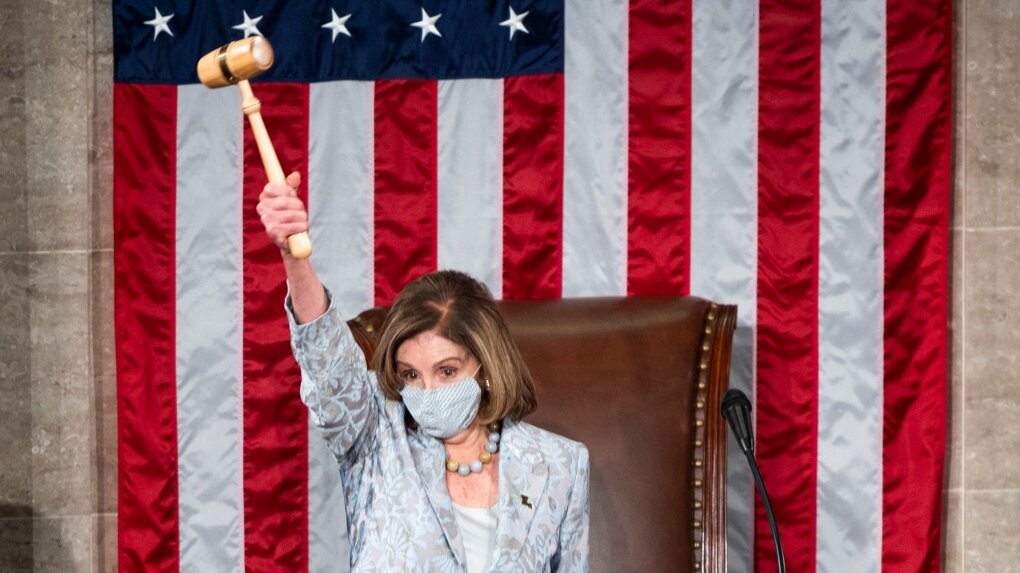 PLANNED PARENTHOOD/SELLING ABORTED BABY BODY PARTS
MEMORIAL DAY AND D-DAY
CALIFORNICATION/DETROITING OF AMERICA
UPDATE 3/11/12: The same self-serving virtue signaling that made it cool to banish eminent Russian artists from the stage in the wake of Putin's Ukrainian invasion did its worst in canceling Placido Domingo for so-called crimes against the "Me-Too" inquisitors. Still attractive, virile and singing beautifully at age 82, Placido has returned to America (freedom-loving Florida, to be specific) and promises to be back for good. Aside from continuing to sing, he intends to clear his name, to get his personal reputation back, a lion assaulted by fleas in the evil atmosphere of the widespread cultural witch hunt. Once again demonstrated, the Left exists to ruin everything it touches.
The great singer returns, then at 17, now at 82. Still got it, kid.
UPDATE 3/9/23: To remain sane, ol' Joe & Jane America can only think abstractly about all the possible horrors awaiting us (like Russia/China domination); that somehow, in the nick of time, we'll once again save ourselves with responsible, honorable leadership. At some point, our luck is going to run out, and God will just shake His head.
Can such a grim scenario be that far off when a younger generation as represented by the 20-something person in the video below has (unbelievably) never heard of either "Ol' Man River" or Judy Garland? Happily, for him and perhaps for his future, this chance encounter has gifted him with a true awakening. Tragically, most his age are indifferent and unmoved, rudderless in their ignorance. The obvious, ominous message is that a great swath of the young have no experience of history and are, by design, empty vessels primed to be filled with the poison of their prospective slave masters. 
CLASSLESS, GENDERLESS, RACELESS, FAITHLESS-Erasing all defining lines
CORONACRAZED/MEDICINE COMPROMISED
UPDATE 3/11/23: The silencing of Covid RESPONSE critics goes on to this day and remains the worst damage done to us as a country based on free speech.
UPDATE 3/9/23: Even an ex-CDC director is coming clean about American funding of the gain-of-function virus development in Wuhan. The dots are connecting, the revelations are emerging fully into the light. May the fingers be pointed and suitable punishment be close behind.
No, Tony. Look in the mirror, in the mirror! 
UPDATE 3/7/23: Understand the continued mania for The Mask, and you understand the Left. In the last analysis, it's control and fear, something evident to millions of us from the first moment we were suddenly denied unmasked entry at the local Home Depot back in 2020.
UPDATE 3/6/23: Department of Doing The Right Thing For The Wrong Reasons: the NYPD is asking businesses to make customers REMOVE their masks to fend off the crime surge. Latest in the soap opera "The World Turned Upside Down."
MEDICAL HELP FROM  
     FRONT LINE COVID-19 CRITICAL CARE (FLCCC) ALIANCE
ASSOCIATION OF AMERICAN PHYSICIANS AND SURGEONS (AAPS) 
THE TRANSGENDERING/OMNISEXUALIZING OF AMERICA
UPDATE 3/8/23: New Hampshire and Florida are headed for a legal ban on transgender chemical assault and physical mutilation of minors. God willing it's the leading edge of a worldwide trend.
SUPREMES-Different faces, still a Leftist Weird Sister act
WAR & PEACE: LENIN'S (and fellow Socialist HITLER'S) HEIRS
ORWELL-OBJECTIVE REALITY/TRUTH
UPDATE 4/6/23: The Fetterman saga remains firmly in Wonderland which pegs the Woke voters of Pennsylvania and their Mad Tea Democratic Party as the hosts responsible for this voyage into the absurd.
Everything is absolutely normal and under control. Move on. 
UPDATE 3/8/23: One formerly Woke feminist recounts her experience of awakening from the Left's cult mentality.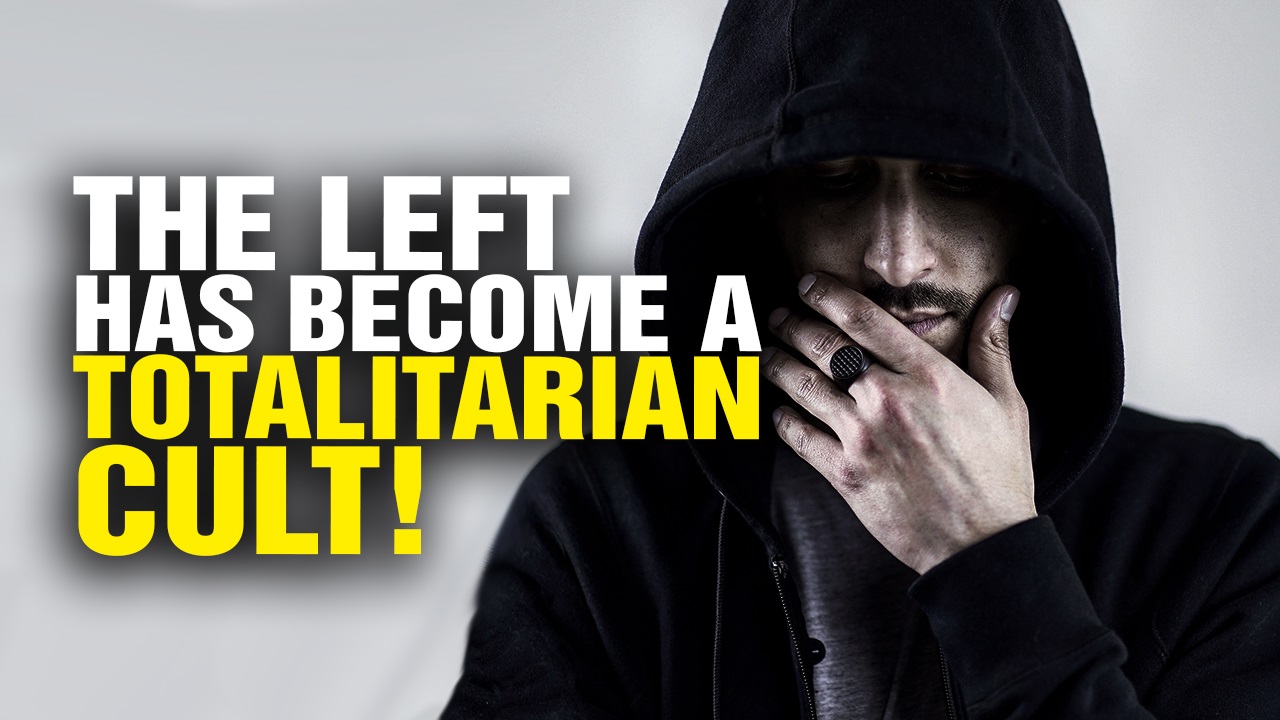 THE GREAT RESET-The Clocks are striking 13? Can you live with this?
THE POLITICS OF DEPENDENCY (and INDEPENDENCE)
GREEN MONSTER-Environmental Tyranny
UPDATE 3/7/23: A genuine environmental disaster, a poor town, and does the Party of The Little Guy rally to aid the suffering? Anything but. Democrat concern for the common man is available only at the steep price of exclusive ownership of the common folk. Those who choose to vote for religious and personal liberty, not lifetimes on the dole, find themselves of little or no interest to the Party of The People. Why would BrandonWorld be even minimally interested in some little conservative podunk with poisoned air and water?
ID/WOKE POLITICS, Obama's Permanent Civil War of Transformation
UPDATE 3/5/23: We all feel secure knowing how expertly Buttigieg has it covered on the ground while the latest DIE/DEI nominee for FAA administrator would have the happy skies looking like one big, slick Blue Angels display. Definitely time to go national with this brilliant approach.  [Sarcasm OFF.] A sane future depends entirely on abandoning Affirmative Action and DEI and re-defining excellence upward. 
I majored in CRT, gender studies and crocheting. You? 
I'M A VICTIM! YOU'RE A VICTIM! EVERYBODY'S A VICTIM!
IAVT-I'M A VICTIM TOO! (Successful Black division)
BLACK LIVES MATTER…but only selectively to the race baiters.
UPDATE 3/5/23: Perhaps in deference and tribute to the fading Jimmy Carter, Biden/Obama is completing Mr. Peanut's lifelong peace mission of gifting The Bomb to the Ayatollahs.
ILLEGAL IMMIGRATION/ OPEN BORDERS-Creating a Permanent Democratic UniParty Majority
AMERICAN JEWRY-Brightest & Dumbest People On Earth
UPDATE 3/11/23: Don't look now, American Jewry, but you're being disappeared, canceled and marginalized for the crimes of being White, brilliant, industrious, serious about things like "The American Dream." If there are any around, ask a few of those prominent, prosperous Jews presuming to view themselves as respected members of German society around 1932.
JEXODUS-Sensible Jews leaving the Dem Party
UPDATE 3/5/23: Bernie gives it away when he laments there are more working-class Repubs than Dems. "They abandoned their cause," he sighs, meaning, Leftist BigBro policies built on lies and empty promises should override personal choices. For Marxists like Bernie, people are a collective, a voting bloc to own, not individuals.
THE LIBERAL MIND and THE DEMOCRATIC PARTY OF PROJECTION
UPDATE 3/6/23: It's old news, but it's news as long as this dislikeable, senile phony is POTUS. This time it's imaginary Civil Rights hero Joe Biden being arrested for trying to see Nelson Mandela in prison along with UN Ambassador Andrew Young in Soweto and being hugged for his trouble by Mandela himself. A total fib as verified by Andrew Young.
The other news is that John Fetterman's only rival to being the most mentally incompetent person in American high office has stated, through his personal "doctor" Jill Biden, that he will never take a competency test After all, for a Party that puts no value on competence or decency, why should he? This mental invalid came along for the Left in the right  place at the right time.
CLINTON (The Thing That Wouldn't Leave)
FAUCI and the curse of the "EXPERTS"
UPDATE 3/6/23: In early 2020, Fauci was already in major CYA mode by commissioning a report disproving any path back to the Wuhan lab leak. We were treated instead to the bat-in-a-wet-market bs, and the lockdown/vax catastrophe was off and running. Let truth be told and severe, honest justice done.
SUPREMES-Different faces, still a Leftist Weird Sister act