AMERICAN SPIRIT-Not just surviving but prevailing!
UPDATE 3/18/23: Suggested: a worthwhile series of essays, attractively entitled "The American Spirit vs. The Great Awokening." 
UPDATE 3/18/23: For those still interested in a conservative candidate actively intent on making mere ideas concrete realities, Trump remains the best bet. 
MAKE AMERICA ACCOUNTABLE AGAIN (OPENTHEBOOKS.COM)
(In search of) AN AMERICAN MARGARET THATCHER 
ELECTION FRAUD-America In The Balance
JANUARY 6-Tyranny vs A Nation of a Trillion Sparks
UPDATE 3/18/23: The video of the "vicious, violent insurrectionist" with buffalo horns being peacefully guided like an honored guest through the Capitol by on-duty security surely might be pertinent to proving his innocence of a crime he didn't commit. Unfortunately for us all, we are living in a "transformed" Obama/Biden America, not the country we thought we had that constitutionally guarantees a legal defense containing ALL factual evidence.
PLANNED PARENTHOOD/SELLING ABORTED BABY BODY PARTS
MEMORIAL DAY AND D-DAY
CALIFORNICATION/DETROITING OF AMERICA
UPDATE 3/15/23: With the eager approval of school staff, Stanford law students channeled Mao's Cultural Revolution and shouted down a conservative judge about to deliver a speech last week. The law school Dean's apology to the professor brought out hundreds of students in black masks to surround the apologizing Dean in eerie, threatening silence. Among the judge's various crimes are a)being Trump appointed and b)using incorrect pronouns addressing a student. These brain-washed Children of the Demmed are, presumably, the leaders of tomorrow. For the benefit of those honorable law firms doing the hiring down the line, the cancel culture zeal of these young American Nazis should be permanently included on their CVs. 
Those sickened by these masked brats may take satisfaction in the here and now since their names have been released for public consumption and well-earned contempt.
CLASSLESS, GENDERLESS, RACELESS, FAITHLESS-Erasing all defining lines
UPDATE 3/16/23: So it's not a problem for Biden voters that their nice-guy, regular-guy, everyday-guy, guy's guy Joe and his all-American [crime] family has been on the Big Take from our most threatening enemy, Red China, for years? This is not a conflict of interest? The people you elected to protect you are banking millions of illegal, laundered dollars from your sworn slave masters, and that's not a problem? 
Told ya. 
CORONACRAZED/MEDICINE COMPROMISED
UPDATE 3/18/23: Brought to you, courtesy of Dr. Fauci, Joe Biden and their  ChiCom patrons. Why would those dividing & "transforming" the country ever let the successful Covid Scare die out when the masses are still eager to live in cooperative submission and fear? 
Thanks to those stalwart souls worldwide not willing to sweep the vax/lockdown fiasco under the rug, it's CYA time for the Covid Nazis. Even Michigan's version of the Kiwi Covid Witch is backtracking cautiously, saying now that maybe, just maybe, threatening people for shopping for garden seeds was a bit, well, harsh. We have reason to feel at least mildly optimistic when others like her sense and fear strong karma vibes coming back to slam them. 
MEDICAL HELP FROM  
     FRONT LINE COVID-19 CRITICAL CARE (FLCCC) ALIANCE
ASSOCIATION OF AMERICAN PHYSICIANS AND SURGEONS (AAPS) 
THE TRANSGENDERING/OMNISEXUALIZING OF AMERICA
UPDATE 3/18/23: Thankfully a few brave souls on the university campuses are calling out the "gender spectrum" madness being foisted on new students. Perhaps the first question asked of anyone wishing to be admitted to any college should be a simple, one-sentence ACCURATE, OBJECTIVELY VERIFIED answer to a simple question: "What is a woman?" The deal is: a simple TRUE answer or you're out.
SUPREMES-Different faces, still a Leftist Weird Sister act
WAR & PEACE: LENIN'S (and fellow Socialist HITLER'S) HEIRS
ORWELL-OBJECTIVE REALITY/TRUTH
THE GASLIGHTING OF AMERICA
THE GREAT RESET-The Clocks are striking 13? Can you live with this?
UPDATE 3/14/23: Not such a cheering thought that America is ever-so-gradually being encircled by our sworn enemies. 
Even sorrier to report, we are not only surrounded but rotting from within. We are both a besieged and divided country.
No translation necessary.
THE POLITICS OF DEPENDENCY (and INDEPENDENCE)
GREEN MONSTER-Environmental Tyranny
UPDATE 3/18/23: For those unwilling to buy into Climate Change absurdity, there is some rhetorical ammo contained in "Climate Change: What They Rarely Teach in College." One overriding point to be made that ties in ominously with the great pretender/career criminal-on-the-take occupying the Oval Office is, "ChiComs are a threat, not the weather."
The chart suggests that a majority of Americans (61%) are sensibly less concerned about "Climate Change" than 73% of Chinese people completely in thrall to a totalitarian government that could care less about clean air and water. Unfortunately, that still leaves 39% of our fellow citizens who have drunk the Climate Kool-Aid.
ID/WOKE POLITICS, Obama's Permanent Civil War of Transformation
UPDATE 3/18/23: A pix vs. 1000 words. All one needs to know of DEI (Diversity, Equity, Inclusion) and Affirmative Action.
I'M A VICTIM! YOU'RE A VICTIM! EVERYBODY'S A VICTIM!
BLACK LIVES MATTER…but only selectively to the race baiters.
UPDATE 3/18/23: Lenin is kicking himself down in hell. The Mullahs don't even have to pay for the hanging rope (in nuclear form).  Obama/BrandonWorld is giving it away for free!
ILLEGAL IMMIGRATION/ OPEN BORDERS-Creating a Permanent Democratic UniParty Majority
UPDATE 3/18/23: Under the leadership of an attractive Italiana, the country that gave us Sophia Loren, Puccini, Michelangelo and rigatoni now sets the best example for handling illegal immigration. 
UPDATE 3/18/23: Gee, I wonder why the Israelis always end up on the wrong/deadly end of those weapons sent by sympathizers to the "Palestinians?" Or maybe it's no accident. Ya think?
AMERICAN JEWRY-Brightest & Dumbest People On Earth
JEXODUS-Sensible Jews leaving the Dem Party
THE LIBERAL MIND and THE DEMOCRATIC PARTY OF PROJECTION
UPDATE 3/16/23: Let's jump to the answer without even posing the question (which is "When is Joe Biden lying?). The answer is, "When his lips move." Hey! Did you know Joe was Woke about gay love/marriage when he was a senior in high school? No, really. His kind, wise dad told him, "Luuuuvvv is Luvvvv." So help me Dog.
The actual record shows he had all the conventional reservations that old-time politicians did about gays in government early on, but since  there's no internet or web in this demented old geezer's universe, who's to know!?  More to the maddening point, why should he worry when millions of the deluded would give him a pass on murdering and eating small puppies and children. Stolen elections have catastrophic consequences. 
One of those very few moments when he's too busy to lie.  
UPDATE 3/15/23: Visual media have immeasurable power to shape public opinion. Framed as savagery against innocent Vietnamese civilians, this Pulitzer Prize-winning photo helped undermine the American incursion in Vietnam, leading to one of the most humiliating moments in American history.  In reality, it was the execution of a terrorist monster. We had to wait a half century for Brandon's brilliant flight from Afghanistan to suffer an equally embarrassing outrage against our military.
UPDATE 3/19/23: Winning the Information War(s)! In the long run, wars can be won by sustaining moral and/or military support to the civilian populations suffering directly under the tyrannies that threaten us, Russia and China paramount among them.  Former Senators Gordon Humphrey and Joe Lieberman are behind a Radio Free Europe type of video just released called "To The People Of Russia."
It served its purpose then. Why not now?
UPDATE 3/18/23: There is a handful of issues that must remain front-and-center on America's radar. As frightening as things are, it's bracing to see those things as they are, not to pretend they're otherwise. Among them: China wants to conquer us; the Covid Vax/Lockdown fiasco must be a wake-up call alerting us to the real danger of permanently losing our God-given liberties; the next Pearl Harbor/9-11 is a question of when, not if; BrandonWorld is a warning about the consequences of the corrupted election process; parents taking control of their children's education is the only hope America has for future survival. There's always more, but where better to focus than on those points?
A book title that offers the best advice.
UPDATE 3/17/23: Big news to some: the Bidens are a crime family in bed with China. Unlike many similar accusations, the proof is all out there if anyone dares take it all the way to a courtroom.
Stolen elections have dire consequences. 
CLINTON (The Thing That Wouldn't Leave)
FAUCI and the curse of the "EXPERTS"
UPDATE 3/17/23: Fauci is gone, but for our future survival, not forgotten. An object lesson in the dangers of an unquestioning world following "experts."
IAVT-I'M A VICTIM TOO! (Successful Black division) aka RACE, INC.
UPDATE 3/17/23: Leave it to the pitiful State of CA to sponsor BLM's nearest rival (to date $83,110,233,433) to being the biggest Race, Inc. shakedown of its long distinguished history. Rah! Rah! Reparations Now!!! (And it won't cost you a cent.). Are we surprised to learn about a direct connection to all that lost Silicon Valley Bank money pouring into this and other Leftist/Democrat coffers? 
UPDATE 3/14/23: Whatever remained of Mike Pence's connection to the MAGA base is permanently severed, thanks to his dead-end ambitions to displace his former boss. Stupidly, he takes his talking points about such things as J6 from other lean-and-hungry looking RINOS like Liz Cheney. Now that American conservatives have had a taste of what's possible when a conservative politician keeps his promises and fights like the devil to keep them, it's glue-factory time for scheming scoundrels like Mike & Liz.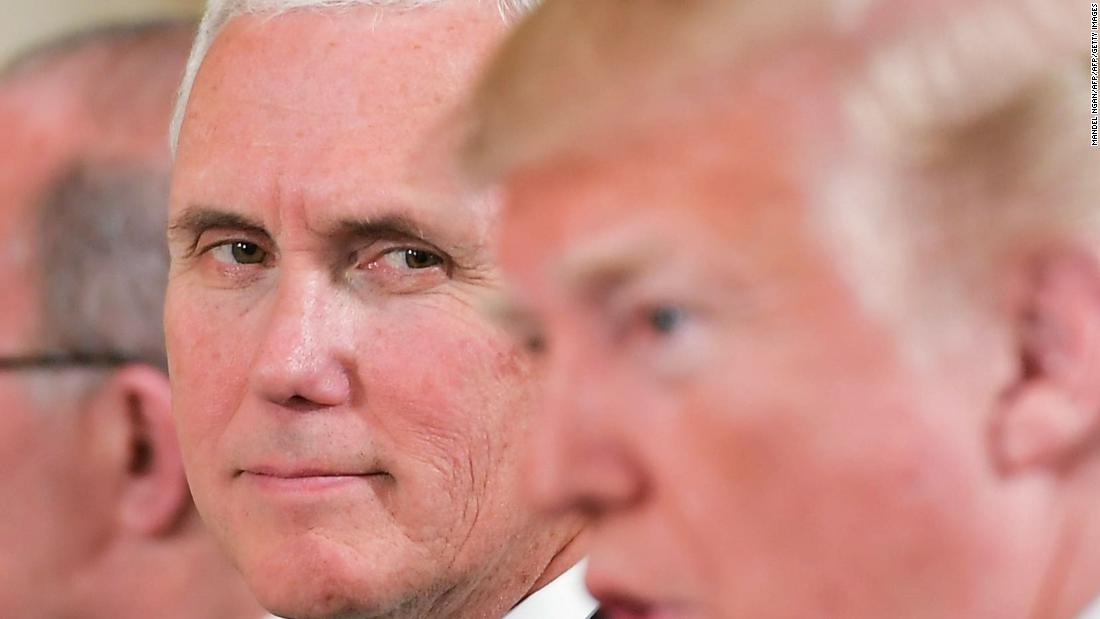 SUPREMES-Different faces, still a Leftist Weird Sister act