AMERICAN SPIRIT-Not just surviving but prevailing!
UPDATE 2/27/23: For those of us Americans fortunate enough to be born before 1960 (and then some), there are memories of safe, friendly neighborhoods and schools; books held in hand taking us to all corners of the universe; Main Streets, colorful  entertainers and artists; American family, friends and acquaintances and the firsthand, concrete experiences attached to it all that make up a rich tapestry of the free, secure life.  Such truly diverse, sensory memories are becoming rarer and lost to the young, now captive exclusively to those desk top/hand-held robots that provide only a two-dimensional version of reality, good and bad, that we lucky oldsters  have known through 5 (6!) senses and in 3 dimensions. We live in satisfaction knowing that old things and old friends are the best. 
UPDATE 3/2/23: No, living with the lingering pall of lockdowns, mandates, masks, toppled statues, Woke revisions to classic literature, language and history itself, I'm not freer than I was two years ago. Or certainly 50 years ago. 
UPDATE 3/4/23: There is an antidote to the deadly victimhood malaise saturating young and old alike today. Remember Reagan and his positive message about all that's possible in a free America? And, recall just a bit over two years ago, a sitting President governed and led with the attitude that our best days are still ahead? He's still here and available, and some of us refuse to stop believing him and living accordingly.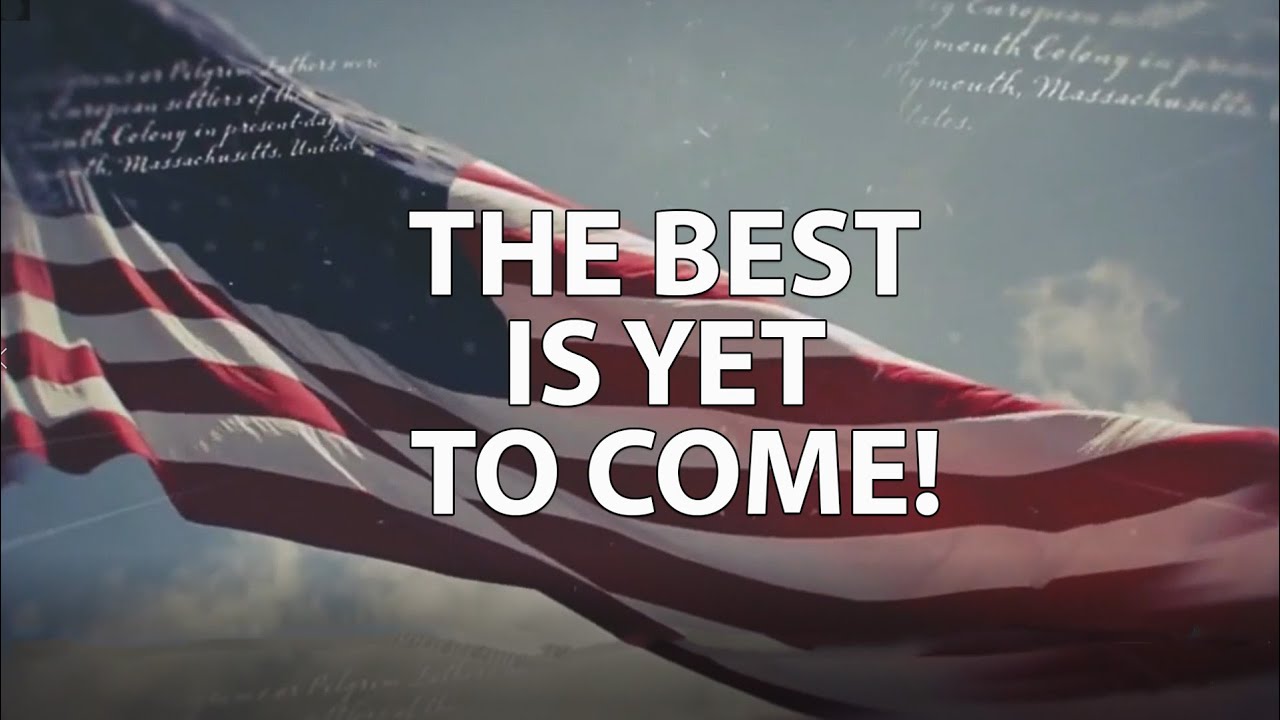 MAKE AMERICA ACCOUNTABLE AGAIN (OPENTHEBOOKS.COM)
UPDATE 3/2/23: De Santis has made Florida a haven for harassed, overtaxed, over-regulated blue staters seeking free(r) red state lives, where we are told "Woke goes to die." Sadly, even the Sunshine State is not all sunshine given incidents of schools pushing Hate America/DEI policy and actual police action against doctors opposing the mainstream Covid narrative. No place is immune or safe from this social plague overrunning the nation.
(In search of) AN AMERICAN MARGARET THATCHER 
ELECTION FRAUD-America In The Balance
JANUARY 6-Tyranny vs A Nation of a Trillion Sparks
PLANNED PARENTHOOD/SELLING ABORTED BABY BODY PARTS
MEMORIAL DAY AND D-DAY
CALIFORNICATION/DETROITING OF AMERICA
UPDATE 2/29/23: This article from City Journal is entitled "America's Shadow Self" and subtitled "Ruinous policies have transformed California from a symbol of progress to a cautionary tale for the nation." Says it all.
CLASSLESS, GENDERLESS, RACELESS, FAITHLESS-Erasing all defining lines
CORONACRAZED/MEDICINE COMPROMISED
UPDATE 3/4/23: Few developments are more distressing than the corruption of both the medical establishment and medical practitioners themselves, no longer guided by "First Do No Harm" but rather"What's in it for me?"
UPDATE 3/4/23: It's a good sign when one more government agency, in this case the Department of Energy, admits Covid came from a lab. Once again, yesterday's "misinformation" is today's truth.
UPDATE 2/27/23: Reviled for the last 3 years as "disinformation" and grounds for all manner of punishment, natural immunity is finally regaining the credibility it has had for the last century or two. Even the exalted Fauci is on record in 2004 touting its superior effectiveness over chemical injection. Why the dramatic shift away from and against it? With all those doses of vaccine to sell for mega-profits and the giddiness the political Left exhibits when handed absolute power over the masses, this "mistake" is becoming more and more understandable…and more sinister.
UPDATE 2/27/23: Masks make no difference (follow the real science), but you can't beat them for high visibility virtue signaling or as a medical bracelet substitute alerting interested parties of one's hypochondria.
UPDATE 2/26/23: It's an encouraging day for liberty when normally Left-leaning celebs like Woody Harrelson on SNL accurately points out the financial and political profiteering at work in vax mandates and lockdowns. 
MEDICAL HELP FROM  
     FRONT LINE COVID-19 CRITICAL CARE (FLCCC) ALIANCE
ASSOCIATION OF AMERICAN PHYSICIANS AND SURGEONS (AAPS) 
THE TRANSGENDERING/OMNISEXUALIZING OF AMERICA
UPDATE 3/4/23: Unlike the new Supreme Court Justice feigning ignorance about basic biology, most humans reaching the age of roughly 5 or 6 can pretty well describe what a woman is, and what a man is and that everyone is one or the other. Life is simple and honest for the young and innocent of all ages, not so much for the politically calculating.
SUPREMES-Different faces, still a Leftist Weird Sister act
WAR & PEACE: LENIN'S (and fellow Socialist HITLER'S) HEIRS
UPDATE 2/26/23: One more week of wondering, "Are we on the verge of WWIII?" Nothing on this platter is edible: a high-profile media darling sandwiched between moldy slices of demented puppet and wild-eyed despot. What's digestible about any of it? The mercenary middleman comes off best. At least he doesn't have HIS finger directly on The Button…which hardly amounts to good news.
ORWELL-OBJECTIVE REALITY/TRUTH
UPDATE 3/1/23: BrandonWorld aspires to the creation of a totalitarian America, and the latest Executive Order pushing universal digital currency will track every cent you spend.
UPDATE 3/3/23: Alice's Wonderland 2023 is getting very crowded as we're insistently told that barely ambulatory stroke victim John Fetterman is carrying out his Senatorial duties at full steam from his bed in a psychiatric hospital. 
Phantom Senator. 
UPDATE 2/28/23: Has anyone noticed that the name E. Palestine has disappeared from all news cycles? But don't worry, folks. Your leaders in Washington care, but as with everything else, the BigGov compassion is quite selective and carefully rationed out only to those of political value.
THE GREAT RESET-The Clocks are striking 13? Can you live with this?
THE POLITICS OF DEPENDENCY (and INDEPENDENCE)
GREEN MONSTER-Environmental Tyranny
UPDATE 3/4/23: Is the time far off when those EV owners so proud of "doing their part" to "save the planet" finally make the connection between their "clean" batteries and the vast amounts of burning fossils fuels and strip-mined minerals necessary to make them? Did any of the tree-huggers ever hear of over-taxed electrical power grids and power blackouts? 
ID/WOKE POLITICS, Obama's Permanent Civil War of Transformation
I'M A VICTIM! YOU'RE A VICTIM! EVERYBODY'S A VICTIM!
IAVT-I'M A VICTIM TOO! (Successful Black division)
UPDATE 3/4/23: A Black actor, Idris Elba, is lambasted on social media for declaring he's simply an actor, not a BLACK actor. This man has left the Leftist/ID Politics plantation, and the Woke masters of the race industry have sent their little underling toad hounds nattering away on their keyboards to bring him back contrite and in chains. No doubt an apology/confession is expected: something on the order of "Forgive me. I've grown and evolved and am jubilant to remain a good obedient slave within the boundaries set by my beloved masters of Identity Politics." Happily, he's told them all to go f-k themselves. Politely of course.
BLACK LIVES MATTER…but only selectively to the race baiters.
ILLEGAL IMMIGRATION/ OPEN BORDERS-Creating a Permanent Democratic UniParty Majority
UPDATE 2/28/23: One very distinct, horrific consequence of open borders is far removed from the "Dreamers" narrative applauded by the bleeding heart crowd. Think inhuman child labor practices to rival those of 19th/early 20th century sweat shops, all possible thanks to the human trafficking taking place as soon as new illegals arrive. Recall those highly publicized tears shed for the kids separated from their families?  Turned over to "guardians" upon entry, children are farmed out to the highest bidders seeking the cheapest, most easily disposable/renewable labor. Somehow, those teary sentimentalists on the Left voting for unchecked, illegal immigration remain blissfully ignorant of the consequences of bad leadership.
UPDATE 3/4/23: Arabs living in Israel (no, they're not "Palestinians") know very well that Israeli citizenship promises a decent life, not the limbo of being political props for the PLO/Hamas pimps. Ask them. 
AMERICAN JEWRY-Brightest & Dumbest People On Earth
JEXODUS-Sensible Jews leaving the Dem Party
THE LIBERAL MIND and THE DEMOCRATIC PARTY OF PROJECTION
UPDATE 3/4/23: Senator John Kennedy of Louisiana is always good for both a laugh and an invigorating dose of common sense, one of our best messengers delivering the gospel of truth. 
UPDATE 2/26/23: The drama being played out at Project Veritas is sadly akin to the long knives routine played out in banana republics. Scandal within an organization that exists entirely to expose scandal is not a good look.
UPDATE 3/2/23: Remember when we (BabyBoomers) used to hear as kids from garden variety liberals, "Some of my best friends are Black"? Now, liberals desperate for love and amnesty from God-knows-what are now reduced to "Forgive me for being a privileged White Supremacist. And if it makes you like me more, please believe me when I tell you how sorry I am for being born."
Cutting the line to heaven on a grand scale, hopeful sinner Sally Field outdid her "You like me, you really like me!" bit and went down on her belly last week before what was presumably a properly Woke, interracial crowd of multimillionaires.
In a different setting, Ashton Kutcher provided his own stunning portrayal of a groveling fool. O, how we miss Old Hollywood.
UPDATE 3/4/23: From Hunter's laptop: plain, visible, verified dirt on the Biden Crime Family, and still Dr. Jill's dead-eyed dope is permitted to sit half-conscious in a rocking chair at 1600 Pennsylvania Ave. or Delaware while the world burns.
Just some nice billionaire Russian pals of Hunter having a nice dinner with Joe, probably discussing their grandchildren or the best Muscovite nannies for hire on the internet.
CLINTON (The Thing That Wouldn't Leave)
FAUCI and the plague of "EXPERTS"
UPDATE 3/3/23: Fauci became the "expert" who outdid everyone in both arrogance and damage done (going back to his key role in the AIDS scare), but he has company. The truth has a way of coming front-and-center eventually, but there's no guarantee the public will be open to it after such prolonged, self-serving indoctrination from Mt. Olympus. Lately, it's that, yes, the virus came from a lab, not a bat in a market. What else about the Covid carnival/catastrophe hasn't gone mainstream? And what "expert" will be the source of the latest version of the story? Trust in government and "experts" in general remain the greatest casualty in our reality-challenged, Orwellian world. 
SUPREMES-Different faces, still a Leftist Weird Sister act
WEEDS IN THE AMERICAN GARDEN OF FREEDOM
UPDATE 2/28/23: One (a Chinese Cultural Revolution survivor) is telling the truth as she actually lived and witnessed it with her own eyes. The other (a multimillionaire race hustler) is a conniving "intellectual" crafting a fake reality to take advantage of the burgeoning opportunities for celebrity, power and money in the race industry.
UPDATE 2/27/23: Angela Davis, high-earning ($20-50K a pop) star of  the Black Marxist lecture circuit, has suffered the shock of her profiteering race-baiting career to learn she had a White ancestor on the Mayflower. The big question has arisen: will she be paying herself reparations and how much from all those million$ accrued toiling busily in the plush vineyards of Marxism, Inc?