AMERICAN SPIRIT-Not just surviving but prevailing!
UPDATE 2/24/23: Celebration of the office of POTUS fittingly falls on the birthday of the first and perhaps greatest one. 
UPDATE 2/22/23: American spirit is never fresher or more alive than from new Americans who know from direct experience how fortunate they are. Among the most prominent and admirable recently is Yeonmi Park.
UPDATE 2/19/23: The news has (as usual) been rather depressing lately, so an emergency meeting with the entire editorial staff (of one, yours truly) has led us (ie, myself) to post this burst of cheerful, magnificent sound to offset and push back what often seems like an unstoppable wave of misery and self-destruction. Works for me, however brief it is.
A reminder of the essential place of great art in a troubled world. (I personally prefer Joan Sutherland, Bubbles' Australian counterpart, but it seems appropriate to give this American Spirit spot to a gifted Brooklynite strutting her stuff on Ed Sullivan.)
UPDATE 2/24/23: There's a new face in MAGAworld named Vivek Ramaswamy running for POTUS. If he's genuinely devoted to life, liberty and the pursuit of happiness, he's worth watching. Time will tell if he's for real.
UPDATE 2/19/23: The Donald remains a presence and, despite every force against him including from within his own Party, the mover and shaker we want back. Is De Santis so resolute?
MAKE AMERICA ACCOUNTABLE AGAIN (OPENTHEBOOKS.COM)
(In search of) AN AMERICAN MARGARET THATCHER 
UPDATE 2/25/23: Human stupidity takes many forms, but none is more dangerous than the inability to distinguish friends from enemies. How else to explain how over the last century supposedly intelligent, educated people have repeatedly refused to recognize tyranny and voluntarily grant it power over their lives?
ELECTION FRAUD-America In The Balance
JANUARY 6-Tyranny vs A Nation of a Trillion Sparks
UPDATE 2/23/23: Already evident from a previous J6 documentary is that Capitol police, unprovoked, fired grenades into a restless but peaceful crowd. This runs counter to the entire narrative of a planned, violent attack on the Capitol and, as the Trump-haters would have us believe, the entire American way.
UPDATE 2/21/23: Handing over all that J6 footage to Fox's Tucker Carlson  seems promising and a real problem for the Congressional inquisition panel. At the same time, those like Mike Lindell considering Fox as eager to hide the truth are going to court for everyone to gain equal access to the video. God willing, the truth will be told, the DC Gulag victims freed and justice served at last. This is as evil as anything foisted upon America by BrandonWorld since 2020.
UH OH.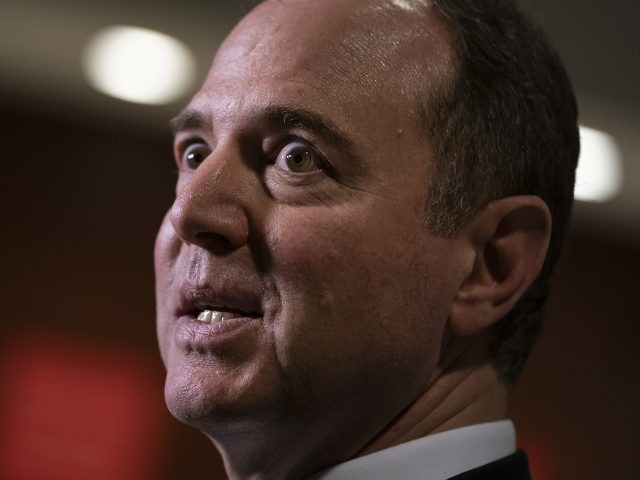 UPDATE 2/21/23: Can the release of the thousands of hours of video put the lies surrounding J6 to flight or recover the lives of the unjustly imprisoned? Will those invested in the Big Lies surrounding Election 2020 and J6 ever admit to what they've advocated?
PLANNED PARENTHOOD/SELLING ABORTED BABY BODY PARTS
MEMORIAL DAY AND D-DAY
CALIFORNICATION/DETROITING OF AMERICA
UPDATE 2/24/23: They won't give up hounding J.K. Rowling for refusing to bow to the Gender Nazis. Obliterating the world's most successful author for the crime of mild, reasonable dissent is too big a prize for the Trans tyrants to miss bagging.
UPDATE 2/23/23: After serious backlash from a disgusted reading public (including Queen Consort Camilla), Roald Dahl's publisher has thought twice about the brilliance of "New Coke" versions and will continue to offer the original "Coke Classic." And, dare we hope, they will quietly be shredding all the new, improved, revised, Woke versions within the window of time that allows plunging sales to reflect the stupidity and immorality of the whole move. 
Oh, really? But thanks anyhow.
CLASSLESS, GENDERLESS, RACELESS, FAITHLESS-Erasing all defining lines
UPDATE 2/25/23: China is buying up America, and why not when they have so many elected friends and colleagues in Washington?
CORONACRAZED/MEDICINE COMPROMISED
MEDICAL HELP FROM  
     FRONT LINE COVID-19 CRITICAL CARE (FLCCC) ALIANCE
ASSOCIATION OF AMERICAN PHYSICIANS AND SURGEONS (AAPS) 
UPDATE 2/23/23: Despite attempts to suppress real scientific research and results, Ivermectin has been shown in 95 different studies to be VERY effective in treating Covid. Bad news for the power/profit goals of the BigGov/BigPharma axis, but good news for sick people.
THE TRANSGENDERING/OMNISEXUALIZING OF AMERICA
SUPREMES-Different faces, still a Leftist Weird Sister act
WAR & PEACE: LENIN'S (and fellow Socialist HITLER'S) HEIRS
UPDATE 2/23/23: Does it make sense for America to prolong the Ukraine-Russian war by funding an historically corrupt regime growing rich on the back of a suffering country? What comes next? Biden's arrogant (and boundlessly stupid) call for Putin's removal is to be expected from a brain-damaged political puppet.
ORWELL-OBJECTIVE REALITY/TRUTH
UPDATE 2/21/23: Social credit score tyranny has officially come to America for unjabbed NY teachers flagged with "problem codes" that will follow them everywhere in a database. The CDC is following suit, affecting all those refusing the jab nationwide. 
UPDATE 2/20/23: A posted story online frankly exposing sexual deviant, kleptomaniac  and now former BrandonWorld token hiree Sam Brinton (see "Alice's PC Wonderland", 12/11-16/23) as a serial liar still insists on using HIS (not "their") chosen pronouns "they" and "them." This in itself contributes to the entire lie running amok through our culture of "non-binary" biological sex. Brinton is one (1) man, not multiple people of indeterminate chromosomal make-up on a fictitious "gender spectrum." Things have now metastasized into legally forcing rational people ("deniers") to participate in this folly.
Here is an example of one adult who refuses to go along with this madness, even at the risk of losing her granddaughter. Doubtless, this is a dilemma facing many good, sane people nowadays.
UPDATE 2/20/23: All is well, they're told. But residents of East Palestine, Ohio know differently, and they are getting no help from an administration that is simply uninterested in their plight. Their pets and livestock are dying in massive numbers, so chances are humans utilizing the same air and water are at risk too. But they are, after all, mostly Trump supporters of no use to BrandonWorld as political props. The wicked witches of "The View" have made clear these Ohioans deserve what they're getting.
Ditto Brandonworld. In the words of the mayor of East Palestine, Ohio reacting to our nominal POTUS Joe "Lunch Bucket/Common Man" Biden personally delivering million$ to Zelensky this week instead of aiding and showing up for heartland America, "that's the kind of guy he is."  That is also the kind of political philosophy Leftism is and always will be: devaluing individual human life while amassing power on empty rhetoric and promises amounting to one huge, stinking manure pile.
UPDATE 2/23/23: Hoping to go viral with some carefully crafted slander, Andrea Mitchell hopefully tossed out some bald lies last week about big bad racist De Santis in the guise of questioning Hollow Head Harris. Unfortunately for Pravda-ready propagandist Mitchell, the response and demand for apology from the De Santis camp came back loud and strong. These committed liars and false witnesses will stop at nothing.
THE GREAT RESET-The Clocks are striking 13? Can you live with this?
THE POLITICS OF DEPENDENCY (and INDEPENDENCE)
GREEN MONSTER-Environmental Tyranny
ID/WOKE POLITICS, Obama's Permanent Civil War of Transformation
UPDATE 2/24/23: If there's even a grain of truth to Buttigieg's Woke boiler-plate assertion about too many White construction workers, it's that Democrat-controlled unions tend to exclude minorities. As union power is checked, minority upward mobility increases. One more lie about Leftist concern for the "common man."
UPDATE 2/24/23: These hyper-Woke days if you tick the right boxes, you can insult anyone, even another "victim group" and get away with it. You can even be one of the dumbest people ever to read from a teleprompter on a major media outlet and keep your job! Ask Don Lemon. Even though he has a problem with anyone female, it was Nikki Haley, a Republican woman, he most shamelessly insulted, so who cares?
He's "grown" and fully rehabilitated. 
I'M A VICTIM! YOU'RE A VICTIM! EVERYBODY'S A VICTIM!
IAVT-I'M A VICTIM TOO! (Successful Black division)
BLACK LIVES MATTER…but only selectively to the race baiters.
ILLEGAL IMMIGRATION/ OPEN BORDERS-Creating a Permanent Democratic UniParty Majority
AMERICAN JEWRY-Brightest & Dumbest People On Earth
JEXODUS-Sensible Jews leaving the Dem Party
THE LIBERAL MIND and THE DEMOCRATIC PARTY OF PROJECTION
UPDATE 2/22/23: Why the ejection of the founder and public face of Project Veritas right on the heels of their biggest story ever to break? Could this move to disgrace O'Keefe and the whole organization be a panicked attempt to delegitimize the story exposing unalloyed evil by Pfizer? Who are the Veritas Board members behind this? We wait to see what dots are connected in this classic tale of corporate corruption.  
UPDATE 2/21/23: Like Hillary and her childhood dreams of being a Marine, an astronaut, a lifelong Yankees fan and probably a Himalayan mountaineer like her Kiwi namesake Sir Edmund, Joe BIDENSKI of Warsaw, Poland just keeps making it up. Wasn't he also raised in Puerto Rican neighborhoods AND a regular attendee at Black churches to supplement his devout Catholicism? Perhaps a Jewish stand-up comic in the Catskills? Or something other than a drab little Scranton creep with a congenital talent for con artistry? Now he has attained the rank of war hero walking down a Ukrainian street risking his life to a backdrop of (staged) blaring sirens with the same fearless stoicism of Hillary dodging sniper bullets in Bosnia.
UPDATE 2/21/23: There is the danger of repetition making otherwise alert people tune out. But Joe Biden's war on America is a daily occurrence that should, instead, continue to dismay even those who voted for this serial malefactor because he isn't Donald Trump.
UPDATE 2/23/23: For those of us old enough to have lived through his disastrous Presidency, Jimmy Carter's signature toothy grin and cloying faux-Christian piety always evoked Biblical warnings of wickedness hiding behind that too-big smile. "Beware of false prophets, which come to you in sheep's clothing, but inwardly they are ravening wolves." (Matthew 7:15). Shakespeare knew this sort of character well: "One may smile, and smile and still be a villain."   ('Hamlet' act 1, sc. 5, l. 105).
Let him be judged in part by those monster tyrants he admired in this life-Fidel Castro, Yasser Arafat, Hugo Chavez and…
The Carter years were mercifully ended by his betrayal of the Western-minded Persian Shah, emboldening radical Islam that led directly to 9/11 and Iranian nuclear capability.This brilliant international diplomacy has provided a Middle East road map for his Democrat successors Clinton, Obama and now Biden. Israel and Jewry in general discovered in him (and his successors) unrepentant foes which he has always considered one of his many high virtues. This is/was an unabashed antisemite, but, we are repeatedly assured, a "decent" one.
 Not even hiding it. Palestine goodness vs. Israel "apartheid."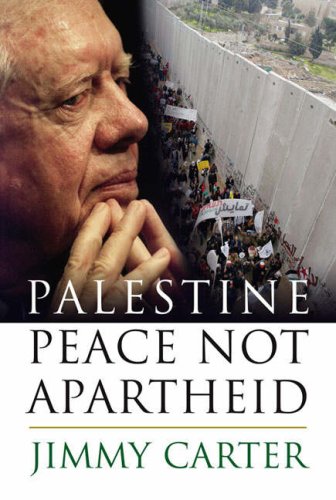 Jimmah would leave office in disgrace but thanks to the moral vacuity of modern liberals, he would be accorded the honor of playing Great Elder Statesman, using that platform consistently to cheer on America's worst enemies. Now that he's dying, the usual fools are still falling all over themselves heaping lavish praise upon him or, as the record shows, not on him but upon the false image of a "good Christian" cynically parlayed into power and undeserved worldwide admiration. He will be missed only by those blind enough to fall for an age-old con: a malevolent, self-centered fraud successfully passing himself off as a saint.
CLINTON (The Thing That Wouldn't Leave)
SUPREMES-Different faces, still a Leftist Weird Sister act