AMERICAN SPIRIT-Not just surviving but prevailing!
UPDATE 7/22/23: Few things express the unique brilliance of America better than the Great American Songbook that first sprouted and reached full blossom, unsurprisingly, in the Great American (20th) Century. It was all thanks to the creative talents of  Cole Porter, George & Ira Gershwin, Irving Berlin, Jerome Kern, Richard Rodgers, Lorenz Hart, Oscar Hammerstein II, Johnny Mercer, Harry Warren, Dorothy Fields, Harold Arlen, Lerner & Loewe, Fred Astaire, Judy Garland, Ethel Merman, Ella Fitzgerald, Nat King Cole, Frank Sinatra and Bing Crosby (to name just the most celebrated cream of that rich crop).  Tony Bennett, gone this week at age 96, deserves to be recalled in their illustrious company as the last of that golden age's great song interpreters.
Sadly, the opening lyrics of his signature tune tell the tale of decline; even the greatest of people and things in this life have their time and inevitably fade:
"The loveliness of Paris seems somehow sadly gay;
The glory that was Rome is of another day."
So it is with both San Francisco and popular American song AND, perhaps, even America herself. How lucky for some of us to come of age when this music and that once-magical city were the commonplace fresh air we breathed and crystal clear water we drank. In those days, the whole world was only too glad to follow us, trying in vain to keep up.
Someone once wrote that a civilization can be judged by the music it produces. This speaks glowingly of the last century, dismally of the present and near future. God willing, subsequent generations somehow will wake up and embrace the glories, musical and otherwise, of the past, the essence of the American Spirit that will forever offer a blueprint and set the standard for human greatness.
Amen.
UPDATE 7/16/23: From this perch, recovering MAGA (and ideally its creator and strongest presence El Donaldo) is the ultimate wish for the country fulfilled. However, there are others vying for the chance to "move on" from The Donald. Judging from the forum staged by Tucker Carlson with the most prominent prospects, Vivek comes off best. The rest lack the vision and fire…or, like Haley and Pence, are part of the problem that Trump heroically started to expose and solve.  See RINOS for reference.
Words brought to real life by accomplished deeds matter. So Trump remains the best hope for an American renaissance at the moment.
MAKE AMERICA ACCOUNTABLE AGAIN (OPENTHEBOOKS.COM)
UPDATE 7/22/23: DeSantis appears to be fading if he's now tied with Ramaswamy as the distant second alternative to Trump. We could do worse, judging by the clear, refreshing message provided regularly by Vivek.
(In search of) AN AMERICAN MARGARET THATCHER 
UPDATE 7/16/23: Have Americans allowed themselves to be programmed once and for all to roll over obediently for another manufactured health crisis?
ELECTION FRAUD-America In The Balance
JANUARY 6-Tyranny vs A Nation of a Trillion Sparks
PLANNED PARENTHOOD/SELLING ABORTED BABY BODY PARTS
MEMORIAL DAY AND D-DAY
CALIFORNICATION/DETROITING OF AMERICA
UPDATE 7/17/23: Nothing new in Hawaii, our not-so-glorious 50th State and Third World enclave. Still #1 welfare haven, no industry, no reason to work. 
CLASSLESS, GENDERLESS, RACELESS, FAITHLESS-Erasing all defining lines
UPDATE 7/19/23: It appears China's longtime ambition to annex Taiwan is well underway if this week's reports of blockades are accurate. And all thanks to the shadowy presence of an illegitimately elected American President controlled by those foreign powers (China, Ukraine) who have been paying him off for years. Think warm thoughts of the "Big Guy" father who loves his drug-addled wastrel of a  son so much that he has made him his bagman. Hard to believe? Can it happen here? It HAS happened, and we're living it.
CORONACRAZED/MEDICINE COMPROMISED
MEDICAL HELP FROM  
     FRONT LINE COVID-19 CRITICAL CARE (FLCCC) ALIANCE
ASSOCIATION OF AMERICAN PHYSICIANS AND SURGEONS (AAPS) 
THE TRANSGENDERING/OMNISEXUALIZING OF AMERICA
UPDATE 7/22/23: Militant LGBQT-WTF activist fanatics have proclaimed, "We're coming for your children" and have already made good on that threat when a Missouri high school has allowed a male teenager to be crowned Homecoming Queen. 
UPDATE 7/20/23: Our Navy's goal, according to one Chief of Naval Operations Adm. Michael Gilday is "to put the Navy in a place over the next 20 years where we're the most diverse service in the DoD" while our various enemies' common goal is to have the most powerful military killing machines on the planet. What, me worry?
SUPREMES-Different faces, still a Leftist Weird Sister act
WAR & PEACE: LENIN'S (and fellow Socialist HITLER'S) HEIRS
ORWELL-OBJECTIVE REALITY/TRUTH
UPDATE 7/21/23: We would not be living the nightmare of BrandonWorld IF the gaslighted half of the American electorate actually referred to their own common sense and rational self-interest instead of the outright lies programmed into them by their Leftist gods-in-government.
THE GREAT RESET-The Clocks are striking 13? Can you live with this?
UPDATE 7/16/23: No, you're not crazy. Things HAVE changed for the worse; the normal is under attack, and much of the world we have taken for granted has become unrecognizable, even unlivable.
THE POLITICS OF DEPENDENCY (and INDEPENDENCE)
GREEN MONSTER-Environmental Tyranny
UPDATE 7/20/23: Those virtue signalers willing and able to spend a fortune on an EV might spend at least a couple seconds of clear thought on where that "clean, Zero-Carbon" electricity comes from: fossil fuels, coal, Lithium strip mines. Not so pristine or pretty…and what happens when the thing quits in a traffic jam or out in the middle of nowhere? No simple, easily portable, cheap can of gas will save you.
UPDATE 7/18/23: The Left's inherent love of tyrannical power is expressed in its Malthusian mania for population control. Kamala's little slip last week about getting rid of people to allow "The Children" to breathe is just saying out loud what many Dems would deny about themselves and their Party: its never-ending pursuit of a totalitarian regime of their own rigid design.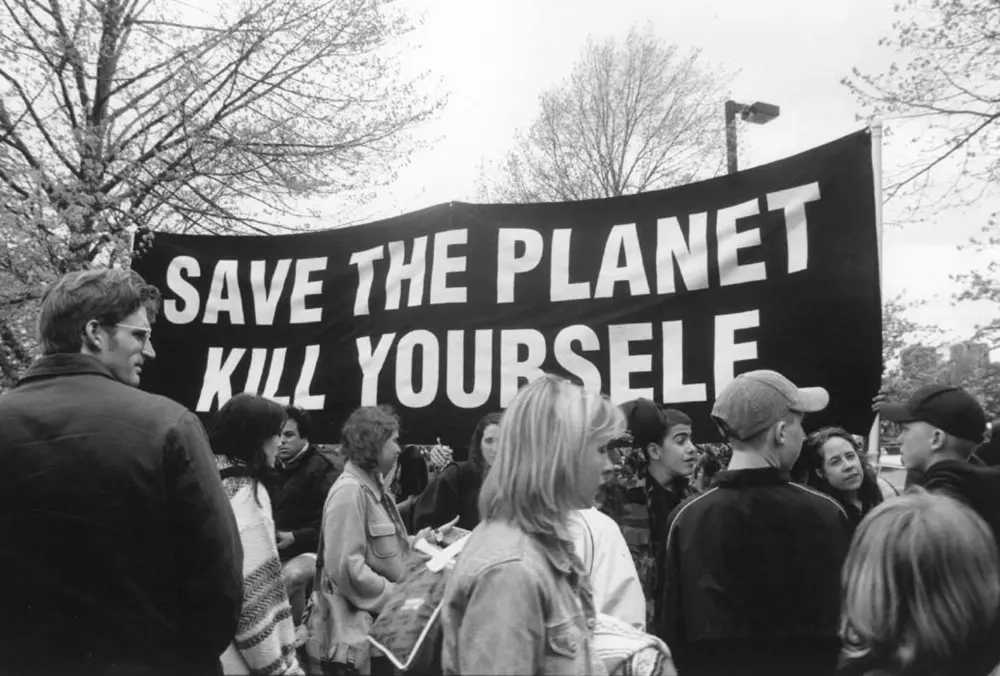 ID/WOKE POLITICS, Obama's Permanent Civil War of Transformation
I'M A VICTIM! YOU'RE A VICTIM! EVERYBODY'S A VICTIM!
IAVT-I'M A VICTIM TOO! (Successful Black division)
BLACK LIVES MATTER…but only selectively to the race baiters.
ILLEGAL IMMIGRATION/ OPEN BORDERS-Creating a Permanent Democratic UniParty Majority
AMERICAN JEWRY-Brightest & Dumbest People On Earth
JEXODUS-Sensible Jews leaving the Dem Party
THE LIBERAL MIND and THE DEMOCRATIC PARTY OF PROJECTION
UPDATE 7/20/23: The Bidens continue to hope against hope that the more often scandalous accusations get repeated, the more people will tune out from the monotonous drone. But exposing OUT LOUD the million$ and million$ and million$ that have poured illicitly into this crime family's pockets just might possibly make even their staunchest supporters sit up, frantically scurry away into shameful hiding, thereby letting justice be served. Unfortunately, this is precisely what the people behind the curtain want since Joe's biological shelf life and political usefulness have long ago expired.
Before one gets too confident that the jig is up for the Bidens, note that the cartoon suggests classified documents in the garage with the Corvette would do the trick. Was that not months ago? 
CLINTON (The Thing That Wouldn't Leave)
FAUCI and the curse of the "EXPERTS"
UPDATE 7/20/23: Dare we hope that paragon of banal, low-key evil, Dr. Fauci, is finally going to be faced with the legal consequences of the murderous devastation he fronted?
UPDATE 7/16/23: The cardboard cut-out posing as Vice President of the United States just said we need to stop having kids to allow those kids already born and taking up space to breathe better. Another one of those "nice" people of a certain political outlook who rhapsodize over "The Children" while holding abortion as a holy sacrament. What to make of this sinister hologram that cackles senselessly? This is a disturbing presence, something barely human which (sic) continues to blur the line between sheer stupidity and soulless vacuity without a moral compass. Which is she? Let's give her the benefit of the doubt and say 51% of each.
UPDATE 7/21/23: We've learned too well what the difference is between a "Republican" and a conservative. The former is too often a wolf in sheep's clothing eagerly willing to collaborate with the worst enemies of conservatism to maintain, even augment, power. A batch of Senators-Thune, Romney, Cornyn, Young, Murkowski-have now shamelessly outed themselves as RINOS, even going so far as threatening to switch Parties. And with one unintentionally frank response to Tucker Carlson's questioning, Mike Pence may very well have ended his career. This is what these phonies are really all about, unwittingly exposing themselves as frauds in helpless response to Trump's tireless challenge.
SUPREMES-Different faces, still a Leftist Weird Sister act