AMERICAN SPIRIT-Not just surviving but prevailing!
UPDATE 7/8/23: Despite the endless stream of bad news, we continue to enjoy free exchange of information and access to serious, clear thinkers with the ideas that will win this war. Jordan Peterson has emerged as one of our generals possessing the backbone of Patton and weaponized with the common sense that makes the world work.
MAKE AMERICA ACCOUNTABLE AGAIN (OPENTHEBOOKS.COM)
(In search of) AN AMERICAN MARGARET THATCHER 
ELECTION FRAUD-America In The Balance
JANUARY 6-Tyranny vs A Nation of a Trillion Sparks
PLANNED PARENTHOOD/SELLING ABORTED BABY BODY PARTS
MEMORIAL DAY AND D-DAY
CALIFORNICATION/DETROITING OF AMERICA
UPDATE 7/6/23: Do those blind Americans still supporting the Biden Presidency have the slightest inkling of this administration's active part in human trafficking, most specifically children? In the hollow personage of Joe Biden, the Democratic Party has made it clear that it has no moral boundaries when it comes to acquiring and holding on to power. Among the many crimes casually, repeatedly committed in the name of the present administration is the wanton exploitation of children made so much easier (and profitable) with a wide open border policy facilitating the ongoing, ensuing invasion. A new movie out this week on precisely this subject, "Sound of Freedom," is reportedly setting box office records, viewable now in theatres.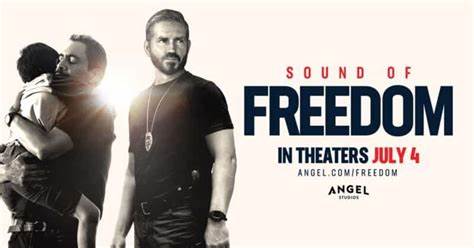 CLASSLESS, GENDERLESS, RACELESS, FAITHLESS-Erasing all defining lines
UPDATE 7/8/23: Chinese billionaire Jimmy Lai has become the face of resistance to the world's most threatening tyranny. Under a Reagan or Trump administration, such an authentic freedom fighter would be lauded often and loudly by the American government as a universal hero. Under any Democrat regime, he is the enemy.
Watch this man's story, "The Hong Konger." 
UPDATE 7/4/23: As evidence mounts that China purposefully developed and used Covid-19 as a worldwide bio weapon, one has to admit that we are at war with them. And the pathetic pretender to the U.S. Presidency is their robotic Manchurian Candidate.
CORONACRAZED/MEDICINE COMPROMISED
UPDATE 7/8/23: The deadly consequences of lockdowns, the totalitarian censoring of information opposing the entire Covid response are only now gaining full exposure. Whether the public worldwide is willing to admit it has been duped like never before in our recent history is the big question.
UPDATE 7/3/23: Follow the "Science!" Trust the "Experts!"
MEDICAL HELP FROM  
     FRONT LINE COVID-19 CRITICAL CARE (FLCCC) ALIANCE
ASSOCIATION OF AMERICAN PHYSICIANS AND SURGEONS (AAPS) 
THE TRANSGENDERING/OMNISEXUALIZING OF AMERICA
UPDATE 7/5/23: Like the Islamic invasion of the West, the transgender craze has made clear its intentions to destroy societal normalcy. The new rainbow meme of self-styled freaks chanting "We're coming for your children!" is no joke when the real effects on the young en masse are acknowledged.
SUPREMES-Different faces, still a Leftist Weird Sister act
WAR & PEACE: LENIN'S (and fellow Socialist HITLER'S) HEIRS
ORWELL-OBJECTIVE REALITY/TRUTH
UPDATE 7/2/23: In this upside down Orwellian world, Trump is under indictment for whatever crime they can make up while Hillary and Joe roam the world undeservedly free of any legal swords hanging over their heads. For no other reason, re-electing Trump is an affirmation that our legal and electoral systems still function, despite being riddled with corruption. It's no coincidence that lawlessness has in the last 3 years suddenly become epidemic in everyday life since common criminals now feel free to shoplift, rob, assault, even murder without any particular fear of punishment. Observing the shameless criminality of the installed pretender to the U.S Presidency and his regime of pure corruption, why should they?
UPDATE 7/7/23: Despite what Vera Lynn sang expressing the sentiment those steely Brits weathering the Blitz lived by, things have devolved to a point where There Will NOT Always Be An England. Judge for yourself, witnessing this mockery of a knighthood, the highest honor bestowable upon a citizen of the British Commonwealth. 
A MALE artist named Grayson Perry receiving a knighthood dressed just so "in honor of the King."
THE GREAT RESET-The Clocks are striking 13? Can you live with this?
THE POLITICS OF DEPENDENCY (and INDEPENDENCE)
GREEN MONSTER-Environmental Tyranny
UPDATE 7/5/23: Just a reminder: this rush to EV's is only beneficial for rich investors like Al Gore, their cronies high up in government and the Chinese who control the markets for making the infernal things.
UPDATE 7/2/23: When rational self-interest takes precedence over fashionable political stances, things tend to work out well. For instance, the average, everyday, brainless opponents of fossil fuels not wanting to give up their good, functioning cars and home heating/cooling systems for New Age alternatives that will bankrupt them.
UPDATE 7/2/23: The global warming lunatics are bumping the madness up a notch with a plan to block sunlight worldwide in order to save our endangered planet. Unsurprisingly, this and the equally unappealing plan to take away our gas-fueled cars has the support and interest of the distasteful dementia patient posing as President of the United States.
Better to focus on Gorebal Warming. 
ID/WOKE POLITICS, Obama's Permanent Civil War of Transformation
UPDATE 7/8/23: No doubt it comes as a surprise to big-hearted advocates of Affirmative Action that the majority of people of all races would prefer being given a job or position based on their qualifications and competence, not their race or sex. The Obamas and their similarly over-privileged bigtime cronies on the Left secretly know they have gotten where they are thanks to their skin color or sexual orientation, not the contents of their characters. Quite the opposite of MLK's noble dream, a level playing field is really the last thing mediocrities like them want.
I'M A VICTIM! YOU'RE A VICTIM! EVERYBODY'S A VICTIM!
IAVT-I'M A VICTIM TOO! (Successful Black division)
BLACK LIVES MATTER…but only selectively to the race baiters.
UPDATE 7/5/23: As reports of riots, violence, murder and routine mayhem in France proliferate, this former paragon of the civilized West is becoming the object lesson of what life looks like when Islamic immigration is allowed to become an invasion. The rest of Europe and presumably America is not far behind, learning this lesson too late.
ILLEGAL IMMIGRATION/ OPEN BORDERS-Creating a Permanent Democratic UniParty Majority
AMERICAN JEWRY-Brightest & Dumbest People On Earth
JEXODUS-Sensible Jews leaving the Dem Party
THE LIBERAL MIND and THE DEMOCRATIC PARTY OF PROJECTION
UPDATE 7/5/23: The mania from the Left to censor RFK, Jr. only makes his ideas more interesting to the seriously minded.
UPDATE 7/6/23: Five years ago, I lamented having to give up Ben & Jerry's "Chunky Monkey" for whatever Haagen-Dazs had to offer and have reluctantly stuck with it every time passing the grocery ice cream freezers. But it's no stretch to give up on the shameless hypocrisy of uber-rich capitalists preaching communist/collectivist twaddle. Now they're telling all of us to give back the country to the Indians while mysteriously exempting themselves from making any move to do a deed transfer on any of their own extensive real estate holdings in Vermont and across the country. The reaction has been nothing less than comical. The same public outrage jettisoning Bud Light is doing the same to this pair of phonies and their brand, and their corporate bosses at Unilever are feeling the heat on the stock exchange. Alas.
Leave it to Jordan Peterson and the Babylon Bee (AntiFa-inspired flavors!!)
UPDATE 7/5/23: Cocaine found in the White House. Nothing to see here, especially as it relates to the POTUS' drug addict son. Or the corruption of the entire First Family. Nothing to see here. Move along.
UPDATE 7/2/23: While we wait interminably for real justice to be served on the criminal enterprise which is the Biden family, hard evidence of guilt will have to suffice in the court of public opinion. Since it seems likely the Dems will soon be replacing this embarrassing placeholder with a new, more electable scoundrel, seeing the Bidens actually convicted will only serve to mollify those upset seeing guilt go unpunished, not put an end to the corruption pervading the entire electoral process.
CLINTON (The Thing That Wouldn't Leave)
FAUCI and the curse of the "EXPERTS"
UPDATE 7/8/23: Senator John Kennedy sizes up Kamala and her giggly gibberish well by saying she has no core personality or viewpoint from which she can speak with clarity and confidence. Ergo, the meaningless word salads desperately covering a hollow shell. A perfect, empty vessel Veep for an illegitimate, rudderless administration.
UPDATE 7/6/23: The rise and fall of Meghan and Harry, just another pair of greedy grifters, remains instructive. It's amusing and often fun to gossip about the rich and famous. It's another to attribute any significance or value to them because they claim to care and speak out about "important issues." The Queen, to her great credit, was a pleasant lady and reassuring presence, just as Wills and Kate appear to be. The lead weights currently plopped on the throne are anything but stabilizing.
The only reason there's a future for the Windsors. 
SUPREMES-Different faces, still a Leftist Weird Sister act