AMERICAN SPIRIT-Not just surviving but prevailing!
UPDATE 1/12/23: Admittedly things in the long run for America are looking rather grim, what with the normalizing of stolen elections and the successful open savaging of serious reform demonstrated by Trump vs. the Deep State. Our republic is faltering, yet we have no choice but to stand steadfastly on what our Founders gave us and trust in the Divine Providence that gave it to them.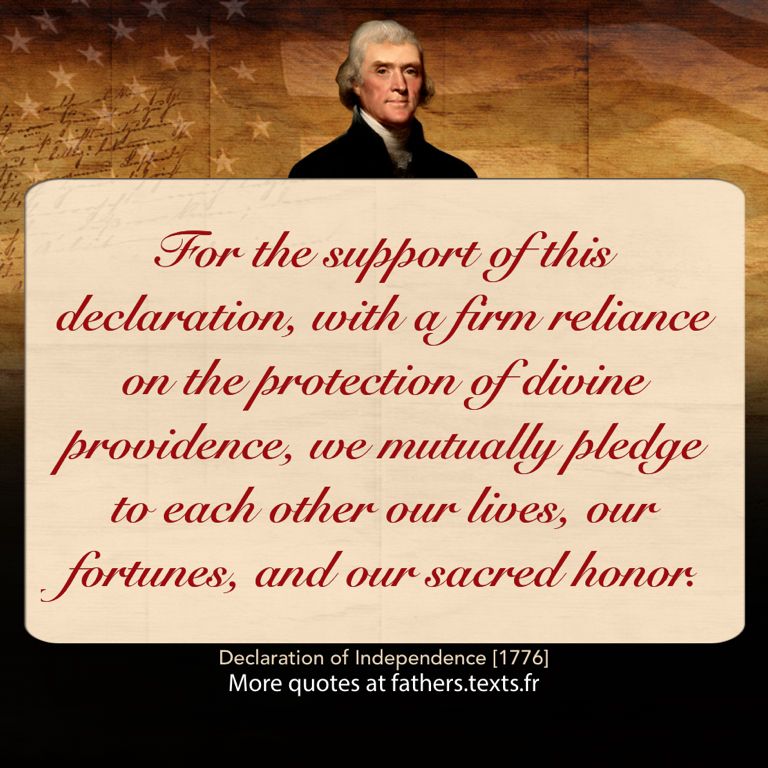 UPDATE 1/12/23: The sudden death of Lynnette 'Diamond' Hardaway (of Diamond & Silk) is a loss to those of us refreshed by truthful, outspoken Americans in these challenging times. She certainly made her time on earth worthwhile, and  we wish her eternal rest and reward for her part in keeping us on the freedom trail. God bless and keep her.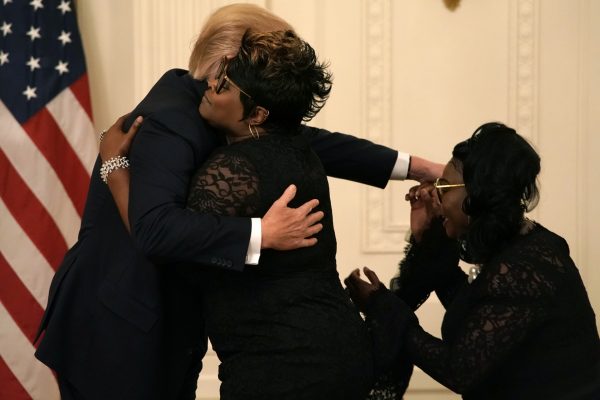 UPDATE 1/12/23: The usual naysayers (plus short-sighted Republicans like Crenshaw, Hannity, and even Trump!) were both appalled (or thrilled) by what seemed to be a totally divided GOP during the McCarthy voting drama. Thank God for such a debate, and special admiration is owed those 20 hold-outs who brilliantly used the leverage available to ensure a much more conservative agenda than the usual accommodating RINO cave-in.
UPDATE 1/12/23: If true, what a lift it gives one to hear from some that De Santis is "radical" as compared to Trump. Sounds too good to be true, but it's heartening to have this choice.
(In search of) AN AMERICAN MARGARET THATCHER 
ELECTION FRAUD-America In The Balance
UPDATE 1/12/23: With the Supreme Court refusing to look at the Brunson case, we're once again denied any serious examination of our corrupted elections. 
JANUARY 6-Tyranny vs A Nation of a Trillion Sparks
UPDATE 1/13/23: If justice is to be served, the truth told and the innocent hostages of J6 released, the American people must see ALL the surveillance video of those 4 hours. This will expose the undeniable presence of trained, government agitators; the needlessly violent police action against peaceful demonstrators including the deaths of Ashli Babbitt and Roseanne Boyland; circumstances surrounding the deliberate opening of Capitol doors inviting unforced access. It all needs to be seen and not dependent upon the shifty stories of those profiting politically off the fabricated "insurrection" drama.
UPDATE 1/12/23: Millions of Americans have become prisoners of the fear infecting our daily lives courtesy of the Deep State. We're reminded of its intentions to dismantle America and control what remains of it most concretely by 930 hostages, branded "domestic terrorists" who remain in literal captivity with no hope of rescue in sight. They are the convenient scapegoats of January 6 denied even the most basic rights of American citizenship and banished out of sight to a literal penal colony within our own borders. Who did what that day is left to mere speculation in service to permanent State propaganda without any court of law to sentence the guilty and/or free the innocent. In perpetuating this fear via lawless crackdown on any dissenting citizen, the rest of us are held hostage by a newly installed American Mafia, resembling nothing so much as all those totalitarian Red regimes that have terrorized, enslaved and killed 100 million (and counting) souls over the last century.
PLANNED PARENTHOOD/SELLING ABORTED BABY BODY PARTS
MEMORIAL DAY AND D-DAY
CALIFORNICATION/DETROITING OF AMERICA
UPDATE 1/12/23: With very few exceptions, colleges are a colossal waste of time and money. We will be liberating millions of promising, young lives by doing away with the false notion that college is the sole pathway to success. Be a plumber, be a carpenter, be an electrician, be an auto mechanic, do REAL things that people need every minute, every day of every year. If one's professional goals do not lie in the aforementioned range of absolute daily necessities, be an entrepreneur and find your own market for what you have to offer.
CLASSLESS, GENDERLESS, RACELESS, FAITHLESS-Erasing all defining lines
UPDATE 1/10/23: Ominous doings as China prepares to swallow Taiwan. The ramifications are not only those of expanded communist tyranny but also of global economics as the little island manufactures most of the world's computer chips without which…there are no functioning computers. Don't expect any retaliation of note from The Big Guy in thrall to the Chinese as documented on Hunter's laptop.
CORONACRAZED/MEDICINE COMPROMISED
UPDATE 1/12/23: The real negative consequences of Covid are not Chinese bacteria but permanent neurotic fear/hypochondria among the general population and a medical profession timidly bowing to the political operatives keeping it all going. There is also the hard-to-ignore epidemic of drugs, suicide and spiked death rates in the young soaring beyond anything documented pre-vax/lockdown mandates. 
UPDATE 1/13/23: Vaccine injury cases are multiplying and not going away. As for masks: ugly, dehumanizing and bad for your health. What's not to like?
UPDATE 1/12/23: The first day when individuals found themselves defying the highest official authorities by going to the park or taking a walk outside was the day America seemed to "change."  For far too many, we are still in that state of blind obedience to Big Brother.
UPDATE 1/11/23: That sinister tyrant from that lovely pair of islands Down Under has decided that only "the vaccinated" are entitled to basic human rights and that the "unvaccinated" are guilty of depriving their jabbed brethren of those rights. The concept of God-given rights is alien to this cold, evil creature who has, understandably, chosen to appoint herself God in His place. All in line with her infamous declarative command about her and her cohorts being "your sole source of truth."
MEDICAL HELP FROM  
     FRONT LINE COVID-19 CRITICAL CARE (FLCCC) ALIANCE
ASSOCIATION OF AMERICAN PHYSICIANS AND SURGEONS (AAPS) 
THE TRANSGENDERING/OMNISEXUALIZING OF AMERICA
SUPREMES-Different faces, still a Leftist Weird Sister act
WAR & PEACE: LENIN'S (and fellow Socialist HITLER'S) HEIRS
ORWELL-OBJECTIVE REALITY/TRUTH
THE GREAT RESET-The Clocks are striking 13? Can you live with this?
UPDATE 1/14/23: Starting with food, our self-appointed masters in the World Economic Fortum (WEF) make no secret of their aim to set limits on all of us Insignificants which, of course, they have no intention of imposing upon themselves. After all, they are royalty, our superiors, and we are their serfs, chattel. At this very moment, these tyrants are meeting and planning our collective fate in Davos under full protection of thousands of Swiss militia.
Who could be surprised at this inspiring display of close, warm camaraderie and common purpose? Read all about what these two benevolent mother figures and their WEF comrades have in store for us
UPDATE 1/12/23: Canada continues to lead us in the race down the road to tyranny and enslavement. Jordan Peterson has been slated to be the poster boy publicly whipped to scare onlookers into quiet obedience to the all-powerful State. He is also the wrong one for such a public role since he's not one to go quietly.
THE POLITICS OF DEPENDENCY (and INDEPENDENCE)
GREEN MONSTER-Environmental Tyranny
UPDATE 1/14/23: They really are coming for your gas stove and other wonders of the modern kitchen as surely as they're coming for your internal combustion car and tools. Like every other control the Progs propose, rest assured this one too is for your own good.
UPDATE 1/12/23: The delusional passion the Greenies have for an all-electric vehicle future is hitting a hard wall called reality. In their madness, they are upset by a world powered by what is cheap, plentiful energy (like oil & natural gas) that already works well. On their own time and their own dime, they are free to develop workable alternative energy sources, but don't ask the world to stop in the interim.
ID/WOKE POLITICS, Obama's Permanent Civil War of Transformation
I'M A VICTIM! YOU'RE A VICTIM! EVERYBODY'S A VICTIM!
IAVT-I'M A VICTIM TOO! (Successful Black division)
UPDATE 1/12/23: Words have power, and one Black man proclaiming "Victorhood" as his state of mind is a direct blow to the victimhood mindset that has become the core of toxic Woke politics.
BLACK LIVES MATTER…but only selectively to the race baiters.
ILLEGAL IMMIGRATION/ OPEN BORDERS-Creating a Permanent Democratic UniParty Majority
UPDATE 1/12/23: In their zeal to create a permanent voting majority of government dependents, the Dems are very much against the Trump-era rulings limiting citizenship from those liable to become permanent trough-feeders. Unfortunately, the Texas-led movement to preserve such rulings has been rejected by the Supreme Court. 
AMERICAN JEWRY-Brightest & Dumbest People On Earth
JEXODUS-Sensible Jews leaving the Dem Party
THE LIBERAL MIND and THE DEMOCRATIC PARTY OF PROJECTION
UPDATE 1/13/23: Remember when real scientists like Galileo had to contend with the Church? Today's real scientists and truthtellers have to contend with a new tyrannical priesthood who call themselves  "The Science." 
UPDATE 1/13/23: Yes, he's really that bad and always has been. Long before he became the brain-damaged placeholder for the Deep Staters and Trump-hating RINOs, this bottom-of-the-barrel mediocrity has always pretended in vain to be something of consequence.
UPDATE 1/12/23: For the record, here's one compilation of the endless stream of mendacious effluvia routinely vomited forth from our First Liar's loose lips. A complete list would be impossible and out-of-date by his early bedtime this evening.
UPDATE 1/12/23: Our intrepid leader has, like all NIMBY Luvvie types, informed us that border walls and walls in general are immoral, keeping us apart, flying in the face of the perfect harmony that he is creating for humanity. Naturally, like the rest of these phonies, he has exempted himself by building yet a new one of those "immoral' barriers around his own property. No doubt to keep out the FBI raid he'll be ordering on himself to find yet more classified documents he has been hoarding.
Upon even closer examination, might this whole influence-peddling crime family finally have its long-overdue rendezvous with the law? Not likely in these absurd, corrupt times, but it's a bracing thought.
CLINTON (The Thing That Wouldn't Leave)
UPDATE 1/11/23: Getting to know her is not to love her as her failed post-political endeavors in pod/broadcasting and other forms of wide, indecent exposure attest. She's proven to be a not-so-good investment. But one can always "teach" so long as rich, distant foreigners are willing to throw their money away on her.  
Winner and still champion!
UPDATE 1/13/23: Tears of sympathy worldwide now at flood levels. [By the way, this is satire although it's gotten hard to say what is and isn't these days.]
SUPREMES-Different faces, still a Leftist Weird Sister act