AMERICAN SPIRIT-Not just surviving but prevailing!
UPDATE 1/5/23: In line with Breitbart's observation that politics is downstream from culture, one can take heart that daily devotion to beauty and truth in one's family and professional life is the strongest antidote to the prevailing ugliness of the present. It's quiet but must be looked upon as being as powerful as the winds, sands and water of eternity that have slowly forged the highest mountains and deepest valleys.
UPDATE 1/6/23: The intra-Party Speaker snafu in the House is nothing compared to 1856's drama which required 133 votes and took 2 months sorting out 21 different candidates scrambling for the job. 9 votes? 10 votes? 11 votes? Ho-hum.  [Update: it took 15 votes and some deals brokered and concessions made. Read them and be cautiously optimistic as with all things in politics. Dare we think of these conceded demands as an anti-RINO vaccine with likely boosters to follow thanks to the new Freedom Caucus spirit in Congress?]
UPDATE 1/4/23: Trump's (and Elon Musk's) backing of establishmentarian McCarthy for Speaker is a desperate call for Party unity and an end to self-destructive bickering. However, there are those understandably sick of such compromise as evidenced by this Tweet: "The fact that Trump is still advocating for Kevin McCarthy for Speaker and his base is ignoring him proves two things. 1. His base is not a cult 2. He is very out of touch with his base." Conservatives are looking for a move toward the policies that made them MAGA supporters, not GOP business-as-usual. Their message is: give us a hardline conservative leader in Congress to continue the movement Trump created.
UPDATE 1/6/23: De Santis' concrete policies and aggressive moves to implement them makes him increasingly more attractive despite the unattractive cabal backing him. Who can complain about stamping out DEI and bringing back merit in schools?
1/5/23: Does having very cute, talented kids enhance one's qualifications to be POTUS? If so, Ron's a shoo-in. His son is an athletic prodigy, judging by this office gridiron video and his golf prowess at age 3 demonstrated below.
UPDATE 1/4/23: De Santis' inaugural address was stirring, obviously Presidential, but one is left uneasy by the company he keeps prominently alongside himself. Jeb's presence is more than just courtesy to an ex-governor. We do not want a RINO re-do propelled by the Bush/Cheney crowd.
(In search of) AN AMERICAN MARGARET THATCHER 
UPDATE 1/6/23: Even after posting losses of half a $TRILLION in value on the markets, Hollywood persists in serving up movies about Black transgender lesbians rather than something the discerning public wants to see. Go Woke/Go Broke is the brilliant new strategy for an industry created and profitably run by Jewish immigrant merchants and now run into the ground by highly educated, disconnected idiots.
UPDATE 1/5/23: VDH askes, "Did someone or something seize control of the United States?" The answer is yes and the reason why duplicates the answer to this query: "When did a hefty chunk of the presumably adult electorate lose sight of that which would preserve their personal freedoms and repeatedly choose paths that would enslave them?" That answer is "When they chose Woke Identity Politics as their psychological roadmap and collectivism/socialism/communism as the political means to force that mindset on everyone else."
UPDATE 1/3/23: Are we to be farm animals or self-determining people? Parents in particular had better take back control of their children's worldviews or we are doomed to be a society of corralled livestock. Thanks to the studied infiltration of educational institutions from the earliest stages on, Orwell's "Animal Farm" is far past being just a warning but now actual reality.  Likewise, we are already paying a huge price in allowing this same Woke poison to determine who does the essential work of our society rather than proven excellence. You're ok with just anyone flying that plane or operating on you as long as they're Black and transgendered?
ELECTION FRAUD-America In The Balance
UPDATE 1/6/23; Our election process, now successfully undermined twice by the Covid excuse of universal mail-in voting, is no longer a reliable vehicle for lawful, peaceful transfer of power. We've heard it many times before, but it becomes more and more likely that we may be just one election away from no return.
JANUARY 6-Tyranny vs A Nation of a Trillion Sparks
UPDATE 1/2/23: "Yeah, what about Ray Epps? is a question asked multi-million times by those who have seen his blatantly obvious videotaped calls for "into the Capitol!" amidst a rightfully suspicious crowd shouting back, "Fed! Fed! Fed!" And yet he walks free, even is heralded by the J6 Inquisition panel as "a good guy." What gives? What about Ray Epps?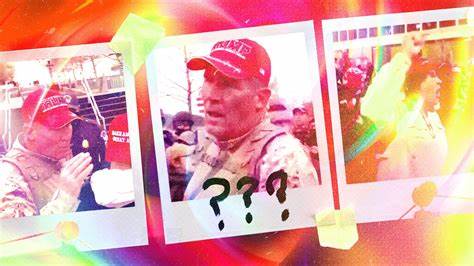 PLANNED PARENTHOOD/SELLING ABORTED BABY BODY PARTS
MEMORIAL DAY AND D-DAY
CALIFORNICATION/DETROITING OF AMERICA
UPDATE 1/3/23: For a one-stop, hydra-headed lesson in the disastrous effects of normalized Woke, take your life into your hands and go live in (or just visit) the formerly Golden State.
UPDATE 1/6/23: You really know what stinky creek we're up when West Point has morphed into Woke Point busily disappearing all traces of Robert E. Lee. 
But what is that terrible, unearthly sound?
"From your ranks come the great captains who hold the Nation's destiny in their hands the moment the war tocsin sounds. The long gray line has never failed us. Were you to do so, a million ghosts in olive drab, in brown khaki, in blue and gray, would rise from their white crosses, thundering those magic words: Duty, Honor, Country."  Douglas MacArthur. 
UPDATE 1/6/23: Sarah Huckabee Sanders, elected Arkansas governor promising emphasis on education, is living up to her promise by modeling her state's public school system on a newly recruited De Santis administrator's reform plan.
CLASSLESS, GENDERLESS, RACELESS, FAITHLESS-Erasing all defining lines
CORONACRAZED/MEDICINE COMPROMISED
UPDATE 1/4/23: The fearmongering worked so well, the sheep were universally compliant, so why not make it a forever "pandemic?"
UPDATE 1/3/23: Scott Atlas is the authoritative person to lead the way toward prosecuting those directly responsible for suppressing life-saving information about Covid alternatives to the official vax/mask narrative.
UPDATE 1/5/23: Those religiously turning to "The Science" when it was the politicized government narrative shutting down the world might try a different tack and turn to science to study the proliferation of the sudden deaths of previously healthy (but jabbed) athletes.
MEDICAL HELP FROM  
     FRONT LINE COVID-19 CRITICAL CARE (FLCCC) ALIANCE
ASSOCIATION OF AMERICAN PHYSICIANS AND SURGEONS (AAPS) 
UPDATE 1/6/23: The suppression of Ivermectin, truly a miracle drug, by the most influential forces in our government and media brings to mind the Wicked Kiwi Witch's classically evil declaration of totalitarian authority: "Dismiss anything else. We will continue to be your single source of truth." 
As originally stated in this post, telling the real truth about such officially vilified things as HCQ & Ivermectin tells the whole story of the sinister Great Reset underway in our lives.
THE TRANSGENDERING/OMNISEXUALIZING OF AMERICA
SUPREMES-Different faces, still a Leftist Weird Sister act
WAR & PEACE: LENIN'S (and fellow Socialist HITLER'S) HEIRS
UPDATE 1/1/23: If one really takes stock of the deplorable 12 months just past, world-class shakedown artist Zelensky is a good choice as Time's Man Of The Year. And what a loser of a year it was. As one writer astutely observes, it was all too much for QE2 who threw in the towel after 9 months of the annus horribilis just past.
Doing his act and including the whole, naively worshipful world as his co-star.
ORWELL-OBJECTIVE REALITY/TRUTH
THE GREAT RESET-The Clocks are striking 13? Can you live with this?
UPDATE 1/4/23: Every day Canada appears to be picking up speed barreling down the highway to full Maoist/Soviet totalitarianism. Almost defying belief, Jordan Peterson has been sentenced to re-education by the Dark Powers for being a vocal critic of Trudeau and a prominent supporter of the Pretty Boy's political opponent. The iron-core Peterson is agreeable so long as every word and action is made totally public for the world to see firsthand what we're all up against.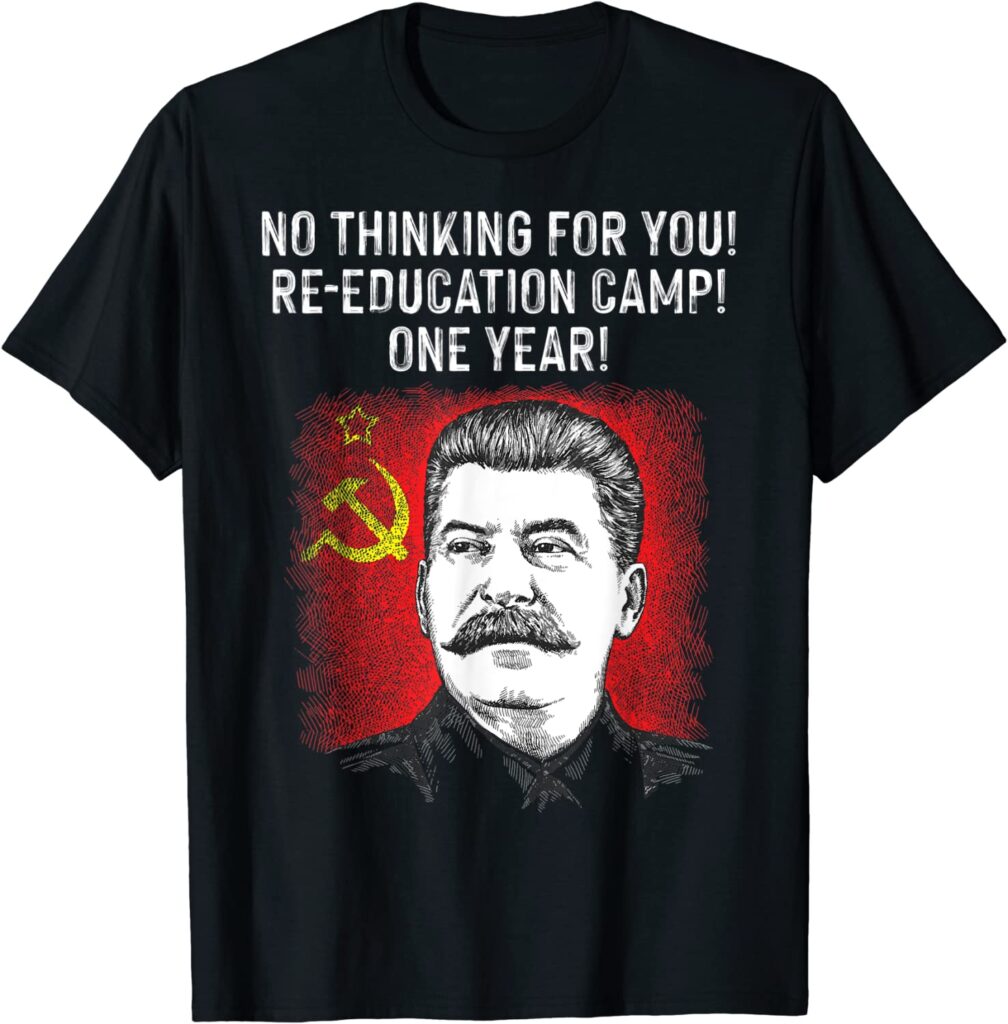 UPDATE 1/4/23: The evil Deep State looks even deeper and eviler than ever when focused on Mark Milley's covert agenda against Trump during his tenure and the subsequent Afghanistan fiasco under Biden. 
THE POLITICS OF DEPENDENCY (and INDEPENDENCE)
GREEN MONSTER-Environmental Tyranny
UPDATE 1/7/23: Suspicious yet? Suddenly Biden is admitting there's a little problem at the border and dropping by for a visit. And with equal suddenness a government report is released about the massive toll taken by cancelling the Keystone Pipeline. Lost jobs; energy shortage; dependence upon Russia/OPEC; wildly inflated prices. It is a certainty this puppet and the whole infestation of his handlers behind the curtain aren't motivated to do the right thing. The most positive explanation is that doing the right thing (or at least simulating it) is becoming a political necessity. 
ID/WOKE POLITICS, Obama's Permanent Civil War of Transformation
UPDATE 1/1/23: A dumb, emboldened female bully of our Woke times deservedly gets back as good as she gives from her male target, and one thinks of every individual and nation refusing to be the victim of the new bigots/bullies created by the scourge of Woke/DEI/Identity Politics.
I'M A VICTIM! YOU'RE A VICTIM! EVERYBODY'S A VICTIM!
UPDATE 1/5/23: The life-threatening football injury of a young player has given mass attention to the long-held position of Leftists decrying football as "immoral" and overdue for abolition. In the words of one ex-player, this is "a side of football that is extremely ugly…These guys are putting their lives on the line to live this dream." In other words, these highly paid professional athletes authentically "living the dream" for themselves are actually self-sacrificing heroes forced to slaughter each other for the pleasure of all those bloodthirsty gridiron fans. Even football has gone Woke when described in this now viral context of victims and oppressors.
The existence of danger in countless endeavors VOLUNTARILY PURSUED is catnip for that mentality wishing to banish free choice and all those imperfect but free societies permitting it. 
IAVT-I'M A VICTIM TOO! (Successful Black division)
BLACK LIVES MATTER…but only selectively to the race baiters.
UPDATE 1/1/23: No surprise that hopeful signs of regime change in Iran due to the national uprising has found NO support from our worse-than-useless administration. It too will be one more shameful episode of betrayal by what used to be the last great beacon of freedom and hope for the world.
To our everlasting shame.
UPDATE 1/1/23: Islam is now approaching majority status in the UK. Some view this creeping multiculturalism as healthy societal diversity. The reality of this century's dismal experience with it and Churchill's warning should give us pause:  "Individual Moslems may show splendid qualities. Thousands become the brave and loyal soldiers of the Queen; all know how to die; but the influence of the religion paralyses the social development of those who follow it. No stronger retrograde force exists in the world."
Heed Churchill and believe this fanatic. 
ILLEGAL IMMIGRATION/ OPEN BORDERS-Creating a Permanent Democratic UniParty Majority
UPDATE 1/6/23: Perhaps you didn't hear, but there's a problem of out-of-control influx of illegals down on the southern border. Not to worry. Joe is heading down there next week to fix the mess caused, of course, by Republicans. Like everything else he says, he's good for it. He's a Biden!
UPDATE 1/4/23: To ignore Mayorkas' (and Biden's) deliberate creation of our porous southern border is to promote it. Without some concrete action opposing it, the invasion flood will rapidly become a tsunami, exactly what the Woke/Progs want, but the last thing we need to regain control of our future as an autonomous nation.
UPDATE 1/3/23: Bibi now provides his own take on what the (good & bad) fuss has been about. His detractors will continue to seek to destroy him and the principles of a sane, civilized society he has helped advance and preserve in Israel and, by example, everywhere.
AMERICAN JEWRY-Brightest & Dumbest People On Earth
JEXODUS-Sensible Jews leaving the Dem Party
UPDATE 1/6/23: Is Jexodus a reality? When a Jewish conservative almost wins the NY governorship, there's reason to think so. If so, better late than never, but it's been VERY slow in coming.
THE LIBERAL MIND and THE DEMOCRATIC PARTY OF PROJECTION
UPDATE 1/5/23: Those APPALLED at the creative self-creation of a George Santos are, predictably, unphased by the serial, self-advancing lies of such Senatorial imposters as Elizabeth Warren Richard Blumenthal , Cory Booker, and, top of the list and all-time champ, Joe Biden. Lying while Left means never having to say you're sorry.
The 3 pairs of pants on fire just south & out of sight would make one forget Mrs. O'Leary's Chicago.
UPDATE 11/2/23: Imagine a world where the so-called conspiracy theories dismissed as "misinformation" turn out to be true. Enjoy the thought of these ten spiked/suppressed stories (J6, vaccines, Paul Pelosi, Ukraine, China, WEF, +++…) seeing the full light of day in the next year. And for general clarity and sense of purposeful direction, keep Sharyl Attkisson's list of 11 hard truths and points of focus on your radar at all times.
UPDATE 1/2/23: Biden's assault ("alleged" but totally credible like Clinton's rape of Juanita Broderick) on Tara Reade tells the wider tale of corruption and evil of this administration and its chief actor. For the "what-about-Trump" faithful, his blunt, truthful comments about women throwing themselves at him and other powerful men are not comparable to those same men forcing themselves on unwilling women. Biden has exposed himself repeatedly as both crudely/rudely self-entitled toward anyone he can bully and shamelessly exploitive even of his own family. He is also a serial liar, all ugly traits totally in service to a self-adoring, seriously ugly character.
There are millions of anesthetized Democrats who still lionize Ted Kennedy even knowing well Mary Jo Kopechne's story. The same zombies are still deaf to Juanita Broderick's public account of Bill Clinton's unwanted violent attentions. And now Tara.  Listen to this woman and believe the fake "good ol' Joe" bit or your own disgusted lying eyes and ears.
CLINTON (The Thing That Wouldn't Leave)
UPDATE 1/3/23: Why, you ask, this persistent cry for Fauci's head? Like any deliberate, self-serving evil committed,  justice must be served to maintain moral balance in the world. There is also the monumental matter of a disgraced medical establishment he leaves in his toxic wake. 
And always follow the money.   Beneath that benign visage of the respectable medical man lies an empty, amoral soul getting rich at the expense of those millions he has harmed.
UPDATE 1/4/23: The unlamented former Sprechtress Of The House has exited with a customary flourish of nonsensical admiration for herself and her Party. "The House Democratic Caucus is the greatest collection of intellect, integrity and imagination assembled for the good of the American people."  Does this count as more of her sinister gaslighting or just the mad ravings of a female megalomaniac?
UPDATE 1/5/23: Liz Cheney is just the latest DC player about whom one must ask: "How, on an annual salary of $174K, does one enter Congress in 2017 worth $7 million and leave 5 years later worth  $44 million?
SUPREMES-Different faces, still a Leftist Weird Sister act