AMERICAN SPIRIT-Not just surviving but prevailing!
UPDATE 11/11/22: Some of us are observing Veterans Day with a special emphasis on the character of an era when young people grew up directly into adulthood, not into prolonged, sometimes lifelong adolescence. Hats off to those willing to sacrifice, serve and display those qualities for the rest of their days as spouses, parents and citizens.
UPDATE 11/10/22: The forward-looking confidence of three days ago has been somewhat compromised by the unexpected Wave That Didn't Happen. De Santis' unquestioned triumph and Florida's decisive Red Wave should be heartening, but there are warnings that he could be a tool for those Never Trump RINO/Globalist types too eagerly backing him, not to mention Far Leftist media lining up likewise. Legitimately, De Santis may very well be right on the issues in thought and deed, more electable, less divisive than Trump; but the relentless campaign against the Man From MAGA, now gone viral post-Election, bodes no good.
Reports of Florida's Breakers Hotel suddenly canceling David Horowitz' Freedom Center conference after 20 years ("too controversial") adds worrisome intrigue to an ever-thickening plot. Who/what is behind that? Is anything what it seems? Most disturbing is the piling on Trump, major ingratitude for his bringing the Republican Party to purposeful life, now signaling the extreme likelihood of a Return Of The RINOS as the future GOP.
Rampant crime, wide open borders, exploding inflation, consumer costs out of sight, energy dependence upon Russia and the Arabs, subverting Israel in favor of blatant Middle Eastern villains Iran and so-called "Palestinians," a neutered military, CRT and Gender Spectrums fast replacing the 3Rs…This is America? Forget about the Dem policy creating all this. One is faced with the reality of A DEEPLY UNSERIOUS and malignant strain running through the exiled RINO leadership ranks determined to make a return and carried along by an easily indoctrinated GOP electorate with only NEVER TRUMP stamped on their lazy brains.
Acknowledging our disappointment, let's grant ourselves a little much-need levity and relief that this clownish figure among SO many has, for the moment, been removed from the stage and relegated to harmless limbo. 
UPDATE 11/7/22: As the midterms approach, the tremors of fear are slowly becoming a high-pitched scream for "SHAMNESTY" and "Never mind!" throughout the higher-up ranks responsible for the obscenities of the last couple of years. First there was last week's plea for mercy from The Atlantic. Now, it appears that certain members of the formerly untouchable Deep State and Swamp are rushing the gates of the embassy hoping for a free helicopter ride out. One could elaborate, but the only rational thing to demand is lay out the cases, one by one by one by one and "Let Justice Be Served." This  will take years, but there needs to be an omnipresent fear of retribution to head off those contemplating a Re-do of BrandonWorld, 2020-2022. For the good of us all, no more appeasement and capitulation.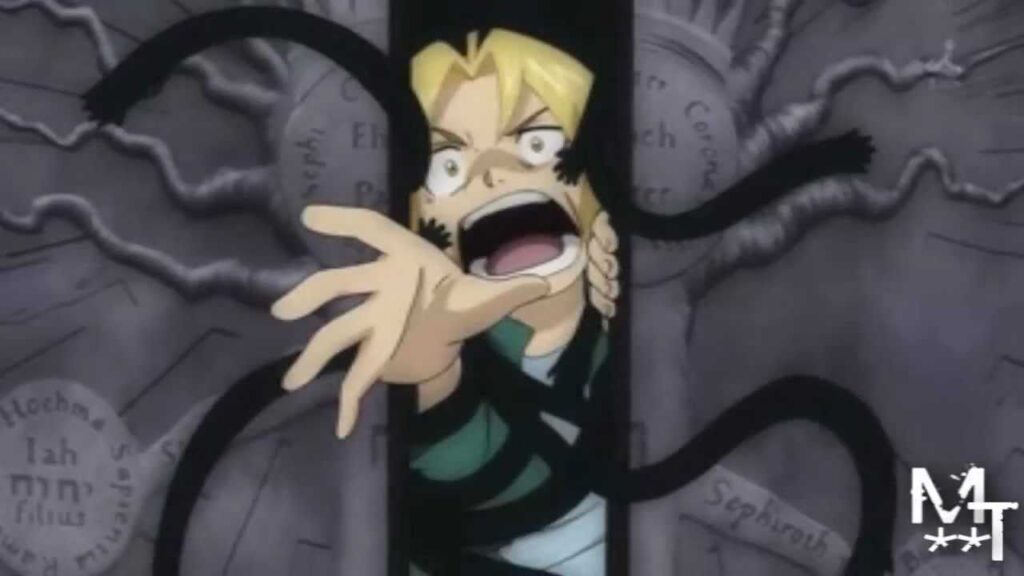 UPDATE 11/12/11: Trump's recent tirades against De Santis originally have appeared imprudent, but can one blame him after 6 years of being the one who seriously has taken on the corrupt DC establishment of both parties and gotten nothing but grief for his tireless bravery? Will he turn out to be, when and if the dust ever settles, the only David truly serious about taking on the Goliath of Deep State/Swamp corruption? Now that it's clear that much of De Santis' backing is of the Never Trump variety, a Trump/De Santis reconciliation can never come about. This is the thanks he gets, and it's a bitter pill for the MAGA movement.
UPDATE 11/11/22: Setting aside the divisive complications that have arisen within the GOP, it's hard to argue with this picture and all it represents.
UPDATE 11/9/22: "Where Woke goes to die." The morning after, the good news is Florida and Ron De Santis whose message in word and practice must be the one the rest of the country follows…or perishes in the dismal clutches of the Dem Left.
UPDATE 11/6/22: There's dissension in the ranks as Trump disses De Santis, and Never Trumpers line up behind the un-Trump. Not a great look for anyone, especially Trump who comes off looking petty and self-centered. De Santis is the future, and perhaps Trump isn't ready to leave the stage, but for the good of the country, perhaps he should. That's the big picture. Right at this moment as the midterms are upon us, a united Republican front would be much preferable.
UPDATE 11/11/22: This post under the heading of mass psychosis  is likely to become the fastest growing, most crowded category after an election where, if official figures are to be believed, Americans stated they had no major problems with the status quo of crime, open borders, gender insanity, $6 gas…and for the laughable cherry on top, this one: a healthy White male who identifies and voluntarily functions as a crippled woman in a wheelchair. Only missing is his desire to be a full-blooded Watusi. What used to be peripheral, inconsequential lunacy has gone mainstream.
UPDATE 11/19/22: There's election corruption to be seriously considered, but the factor of corruption (and mental imbalance) among the general population has to carry equal weight.
UPDATE 11/9/22: The sheer mass destructive power of the newly expanded definition of "equality" is documented in "The Myth of American Inequality." 
ELECTION FRAUD-America In The Balance
UPDATE 11/11/22: One battle does not determine a war. The wall is leaking and must eventually collapse.
11/11/22: Florida knew results on Tuesday evening. Arizona is going to take a week. Apparently, Arizona doesn't have the modern conveniences that Florida has, having been unable to update its voting procedures and hardware since perhaps…1920. Or maybe, just possibly, perhaps an extra week beyond Election Day allows certain characters to discover the bushels of lost votes they need to win that governorship and hold that Senate seat. It gets even murkier than that when looking more deeply into the globalist links to Arizona politics.
UPDATE 11/6/22: An Australian pundit asks how can the most popularly elected POTUS ever suddenly be so unpopular. The answer: he was never popular. That so-called record number of ballots cast for him in 2020 were as genuine as the demented, nasty man himself. 
If the mail-in production of fake ballots (helped along by an Election DAY extended into a week or just enough time to create fake votes) is thwarted this time, the real "popularity" of this loser will come clear.
JANUARY 6-Tyranny vs A Nation of a Trillion Sparks
PLANNED PARENTHOOD/SELLING ABORTED BABY BODY PARTS
MEMORIAL DAY AND D-DAY
CALIFORNICATION/DETROITING OF AMERICA
UPDATE 11/10/22: Lo and behold, if election results are to be believed, New Yorkers are as unconcerned about safely walking the streets and general corruption as the rest of the nation. Who would dare question this?
UPDATE 11/6/22: The full extent of the evil we face in our fanatical enemies WITHIN is easily measured by the ease with which they are committed to programming and indoctrinating the young, turning them against their parents and their country. These innocents comprise a lost generation of uneducated, anti-social, programmed time bombs set to go off in the future, many already detonating.
CLASSLESS, GENDERLESS, RACELESS, FAITHLESS-Erasing all defining lines
UPDATE 11/8/22: Whatever return to normalcy the midterms bring, one must be on guard for what today's Democrats really want, and that is Control. Their contrast between Democrat and Republican governors in their response to the lockdowns says everything important about the Left-leaning mind. Controls and social engineering are the Democrat Party calling cards, and only the hopelessly stupid and those longing for a totalitarian ChiCom America would willingly submit to that again.
UPDATE 11/6/22: A big step toward substantial American recovery will be forcing the public to look at and admit to the deadly spread of ChiCom cancer throughout BrandonWorld and into the American blood stream. There are even Beijing police stations scattered about the fruited plain including NYC?! The mind reels.
CORONACRAZED/MEDICINE COMPROMISED
11/6/22: It's a hopeful sign the tide is turning when certain people with a GREAT deal to answer for are bringing up "Covid Amnesty." Of many outrages perpetrated on us over the last few years, retribution and justice for this one has to go to the head of the line.
UPDATE 11/10/22: Few remaining signs of the Covid assault on the world are as disgusting as the useless masks. Now this primitive talisman so useful in instilling fear in and control of the general population are being suggested as mandatory for children as a remedy for…are you ready?…racism. 
UPDATE 11/7/22: The exploding number of sudden deaths of the young & middle-aged from heart failure of some kind should more than warrant a massive, full investigation of what has been literally injected into us since 2020.
MEDICAL HELP FROM  
     FRONT LINE COVID-19 CRITICAL CARE (FLCCC) ALIANCE
ASSOCIATION OF AMERICAN PHYSICIANS AND SURGEONS (AAPS) 
SUPREMES-Different faces, still a Leftist Weird Sister act
WAR & PEACE: LENIN'S (and fellow Socialist HITLER'S) HEIRS
UPDATE 11/7/22: The list of BrandonWorld disasters is endless. Turning attention outward, a responsible Republican Congress must make some hard choices on the whole Ukraine boondoggle. It's too late to scare Putin off from invading the country as would've been the case in a Trump administration. But it's not too late to seriously investigate the folly of getting mired financially and possibly militarily in what appears to be a stalemate. Is this really a morally neat David-and-Goliath scenario or are we being played to view an historically corrupt Ukrainian regime as "the good guys?" One has to sympathize with millions of innocent Ukrainian civilians driven from their homes or killed, but politics is more often than not about corrupt individuals retaining power than it is about saving lives. Is it good and bad guys we're looking at or is it really bad guys vs. worse guys?
What of the possibility of producing our own oil and selling it cheap to Putin's biggest energy dependents in Europe and elsewhere? Would that not be a nifty, non-violent and profitable multi-win scenario for us and the Ukrainians? Admittedly, those Greenies of BrandonWorld from El Demento on down to the loony bicyclist next door screaming at you for owning a gas-powered car might object, but why should any sane person on the planet care what they think? The overriding truth here might be that turning around EVERY BrandonWorld policy points us once again in the right direction on all fronts. Yes, Virginia, it's possible for some people to be totally wrong on everything, that the truth is always, reliably 180 degrees across from where such liars and bad actors stand.
ORWELL-OBJECTIVE REALITY/TRUTH
UPDATE 11/9/22: Being gaslighted has us seeing double. 
UPDATE 11/6/22: We're supposed to believe Joe is a "nice guy" and any opposition to him and his tangled web of puppeteers is one big semi-fascist threat to "democracy." Absolutely. But of course. Fer sure!
THE TRANSGENDERING/OMNISEXUALIZING OF AMERICA
UPDATE 11/10/22: The history of the Trans pandemic newly loosed on the world has a sordid history demanding review. More to the point, one misled and now DE-transitioning teenager's regrets tell the whole tale of the massive crime being committed.
Note the graciously smiling runners-up. What are these real girls actually thinking? Perhaps they might confer with those female athletes being similarly forced to smile at being cheated.
THE GREAT RESET-The Clocks are striking 13? Can you live with this?
THE POLITICS OF DEPENDENCY (and INDEPENDENCE)
GREEN MONSTER-Environmental Tyranny
ID/WOKE POLITICS, Obama's Permanent Civil War of Transformation
UPDATE 11/11/22: Mark Twain's little observation below more than adequately describes ID Politics (aka Permanent Civil War) and its purposes. Title of Top Shaker goes to Obama with many close runners-up.
I'M A VICTIM! YOU'RE A VICTIM! EVERYBODY'S A VICTIM!
IAVT-I'M A VICTIM TOO! (Successful Black division)
BLACK LIVES MATTER…but only selectively to the race baiters.
UPDATE 11/8/22: France's open door to illegal Islamics has dragged one of Western Civ's crown jewels into the sewer. Islamic crime in France is out of control, the courts do virtually nothing in response. No-go zones are now ubiquitous, established features of Gay Paree/La Belle France, 2022. When that much poison is in the societal system, is there any antidote or return to sanity? The sensible realists are emigrating while the intellectual elite live in blissful, haughty denial. The pampered clueless deplore those "rightwing fascist xenophobes" like Italy and Hungary being less than cordial to those nice strangers enjoying their looooong visits from abroad.
ILLEGAL IMMIGRATION/ OPEN BORDERS-Creating a Permanent Democratic Party Majority
UPDATE 11/10/22: With its latest installed leadership, the boot-shaped land of soil, sun, sea, song and now SENSE is showing Europe The Way out of the illegal immigration vortex. 
UPDATE 11/8/22: Bibi's return has prompted the now-familiar hysterical shrieks from predictable places about "the end of democracy!" while those well disposed toward stability, prosperity and security in their daily lives cry "Right On!" (in all senses).
Lest one forget, good leadership exists to protect a teeny tiny Mediterranean country which continues to benefit BIGLY the world in virtually every field of human endeavor. The internet is bursting with sites listing Israel's incredible, miles-long list of achievements, one of the latest being non-invasive heart surgery. And (lest we forget again), all recent Democratic administration's betrayal and shameful hostility toward this second greatest land on earth stand in stark contrast to one recent President's admirable, steadfast alliance with the Jews. 
AMERICAN JEWRY-Brightest & Dumbest People On Earth
JEXODUS-Sensible Jews leaving the Dem Party
UPDATE 11/10/22: Committed Leftists, so blind to their own active version of a State religion, are really the new Puritans dictating one's every move.
THE LIBERAL MIND and THE DEMOCRATIC PARTY OF PROJECTION
UPDATE 11/8/22: The Leftist compulsion to project their own wicked works onto their conservative detractors has gone off the scale as expected electoral Armageddon approaches. In real life, they are the ones who "shred the Constitution" and are "lawless." And it should be regularly pointed out that their cries about any right-leaning "threat to our democracy" actually means "a threat to Democrat power."
UPDATE 11/6/22: Desperate late-night irritation Jimmy Kimmel is going all-out to congratulate himself by claiming he's bravely sacrificed "half" of his audience in hating nightly on Trump and his supporters. Ho hum. Just one more Lefty projecting his inner Big Ugly onto others, oblivious that HE's the Big Ugly. Get out the mirror and allow him to watch himself create his own stink by proudly standing in his own pool of vomit.
CLINTON (The Thing That Wouldn't Leave)
UPDATE 11/7/22: If looks could chill…and kill. Check out the 20 second interview that visually define the expression "killer smile." Although the female half of Those Two remains an irritating thorn in the nation's collective side, this one remains the sine qua non of that deadening affliction called The Clintons.
UPDATE 11/7/22: In what are hopefully her last days in power, we jump at the chance to print at least one more blatant whopper, this one regarding her saintly/Catholic family man/hearts-full-of-love hubby and his whereabouts on that fateful night: "And I'm thinking my children, my grandchildren. I never thought it would be Paul because, you know, I knew he wouldn't be out and about, shall we say." 
DUI a month or two back? Wrecked $170K Porsche at 10:15 pm. Of course why would she suspect he was "out and about.?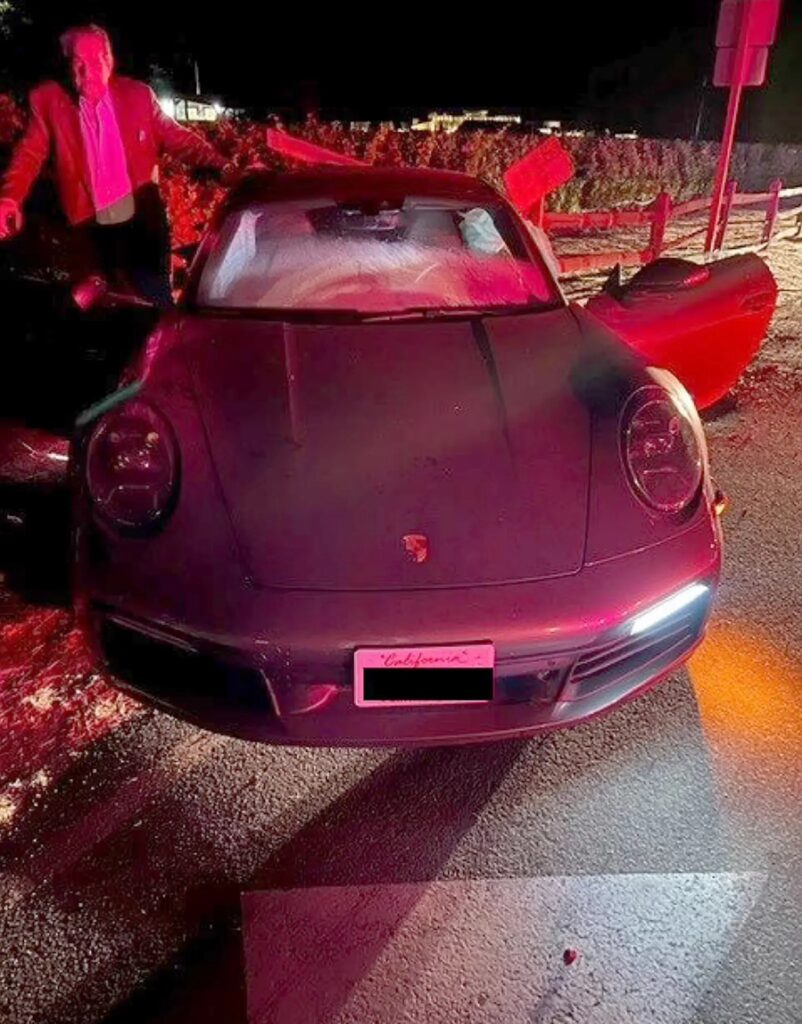 UPDATE 11/8/22: It's realistic to look upon the RINOS detached from the MAGA base of the Party as the perfect bellwether for determining what NOT TO DO. In so doing what they've stubbornly been doing since Trump's escalator ride, they have become as toxic as the Democrat Party with which they now seem so bizarrely in accord.
SUPREMES-Different faces, still a Leftist Weird Sister act
WEEDS IN THE AMERICAN GARDEN OF FREEDOM
UPDATE 11/12/22: Although his End Of The World prediction hasn't quite panned out, it is instructive to hear everything the mercurial Bill Maher fears about conservative Republicans.  God willing we soon see the day when things are really as "bad" (GREAT actually) as he fears.