AMERICAN SPIRIT-Not just surviving but prevailing!
UPDATE 8/2/23: Vivek Ramaswamy's candidacy is now more than a symbolic gesture. Under the circumstances of the best candidate being under full siege, Ramaswamy must now be taken seriously.
MAKE AMERICA ACCOUNTABLE AGAIN (OPENTHEBOOKS.COM)
(In search of) AN AMERICAN MARGARET THATCHER 
ELECTION FRAUD-America In The Balance
UPDATE 8/2/23: Imagine if they threw an election and those voting had to show up in person and prove they are who they say they are.
JANUARY 6-Tyranny vs A Nation of a Trillion Sparks
PLANNED PARENTHOOD/SELLING ABORTED BABY BODY PARTS
MEMORIAL DAY AND D-DAY
CALIFORNICATION/DETROITING OF AMERICA
UPDATE 8/5/23: Why worry about lawlessness and anarchy in Britain when the newly elected Mayor of Chicago insists on referring to shoplifting mobs of wilding teenagers as "large gatherings" and stating that use of the word "mob" in this context is "inappropriate?" Ditto yesterday in NY's Union Square where another "mostly peaceful" "large gathering" tore the place apart expecting some undelivered free swag promised online by some YouTube "influencer." Presumably, outrage expressed by owners of the private property destroyed will also be deemed "inappropriate."
UPDATE 8/4/24: The murderous consequences of Cancel Culture are on full display in the case of Richard Bilkszto, a naive, liberal, White school principal, driven to suicide by the vicious bullies of Toronto's Woke/DEI Mafiosi. Nothing less than free speech and the privilege to speak one's mind publicly without being systematically destroyed is at issue here. These well-groomed thugs have nothing on Hitler's Brown Shirts  or Mao's Cultural Revolutionists  or O'Brien's interrogation/torture of Winston Smith in Orwell's "1984."
CLASSLESS, GENDERLESS, RACELESS, FAITHLESS-Erasing all defining lines
UPDATE 7/29/23: Encouraging. If ChiCom plans for American conquest are not clandestine invasion via the North Pole, they are literally via the bloodstreams of American bodies. These people mean business, and we're fools to elect anyone less than warriors who recognize our enemies, not miserable politicians elbowing one another to get onto China's generous payroll.
CORONACRAZED/MEDICINE COMPROMISED
UPDATE 8/3/23: Covid was the ultimate dream crisis not allowed to go to waste, effectively a takeover of free life worldwide. Banks such as Chase and Morgan continue to make their lethal power felt when those most influential critics of the Vax/Lockdowns/Covid hysteria are summarily de-banked, not to mention their associates and family members. They, meaning all those Up There in the Kafkaesque Castle That Covid Built, continue to do it because they can, and the sheeple are willing to be owned.
MEDICAL HELP FROM  
     FRONT LINE COVID-19 CRITICAL CARE (FLCCC) ALIANCE
ASSOCIATION OF AMERICAN PHYSICIANS AND SURGEONS (AAPS) 
UPDATE 8/5/23: It's not bad enough to have granted legalization to what is a provably destructive recreational drug. Now we're supposed to pay all those "victims" denied this poison in order to retroactively "undo the harm of prohibition." We have truly gone 'round the bend.
THE TRANSGENDERING/OMNISEXUALIZING OF AMERICA
SUPREMES-Different faces, still a Leftist Weird Sister act
WAR & PEACE: LENIN'S (and fellow Socialist HITLER'S) HEIRS
UPDATE 8/5/23: Remember the war in the Ukraine? Compelling arguments, long ago clearly stated and obvious, make getting out of it advisable. This country is a cesspool with a long history of corruption and inhuman atrocity that cannot produce any benefits, least of all for the Ukrainian people themselves.
ORWELL-OBJECTIVE REALITY/TRUTH
UPDATE 8/423: It's become necessary to spell out the most basic, stark reality in legalese as demonstrated by Oklahoma's governor signing a "Women's Bill Of Rights" defining "female" and "mother."  One fears for the young struggling to come of age in this deliberately confused society.
UPDATE 7/30/23: "Projection" is the one word that wholly defines and describes the overriding strategy of deflected guilt by slander practiced by America's internal enemies.
THE GREAT RESET-The Clocks are striking 13? Can you live with this?
THE POLITICS OF DEPENDENCY (and INDEPENDENCE)
GREEN MONSTER-Environmental Tyranny
UPDATE 8/3/23: All claims of virtue notwithstanding, the Green movement is an exercise in mass psychosis. Countless millions of seemingly normal people are willing to destroy themselves to "save the planet," and the sinister architects of the plot are cackling.
ID/WOKE POLITICS, Obama's Permanent Civil War of Transformation
UPDATE 8/3/23: Obama's signature legacy of permanent Civil War, setting one against the other, continues to metastasize, thanks to official "hate lists" compiled by REAL hatemongers like the Southern Poverty Law Center. However, there is some comfort in seeing the DEI industry failing as companies run headlong into a stone wall of angry consumers reminding them that Going Woke can mean Going Broke. 
I'M A VICTIM! YOU'RE A VICTIM! EVERYBODY'S A VICTIM!
IAVT-I'M A VICTIM TOO! (Successful Black division)
BLACK LIVES MATTER…but only selectively to the race baiters.
ILLEGAL IMMIGRATION/ OPEN BORDERS-Creating a Permanent Democratic UniParty Majority
AMERICAN JEWRY-Brightest & Dumbest People On Earth
JEXODUS-Sensible Jews leaving the Dem Party
THE LIBERAL MIND and THE DEMOCRATIC PARTY OF PROJECTION
UPDATE 8/5/24: A Seattle Pop Culture museum containing a Harry Potter exhibit has  decreed J.K. Rowling a "cold, heartless, joy-sucking entity" and erased all mention of her name from the display. This Stalinist edict emanates from the museum's curator, a disgruntled woman claiming to be a man while projecting her own miserable inner life onto someone exponentially more intelligent, imaginative and successful than herself. If a world-renowned billionaire author of best-selling children's fantasies can be demonized/canceled/erased for telling obvious truths about the immutability of biological sex, imagine what's in store for the rest of us calling out the Big Lies.
UPDATE 8/3/23: As we observe the dark forces running the present administration make every effort to destroy Donald Trump, we have come face-to-face with pure evil. To pretend otherwise requires accommodation to a slow suicide of the America we love. It is the best of times, it is the worst of times. One has little choice but to recognize the enemy, to remain optimistic, and, somehow, to persevere.
Minus Satan's face, this is not a doctored photo but a real image of  deliberate design presented by Joe's Deep State handlers to remind us to be afraid, very afraid. 
UPDATE 8/1/23: One might as well repeat the post from 2021, word for word, in response to the growing call from Black leadership for all-out genocide on South African Whites. Are we surprised?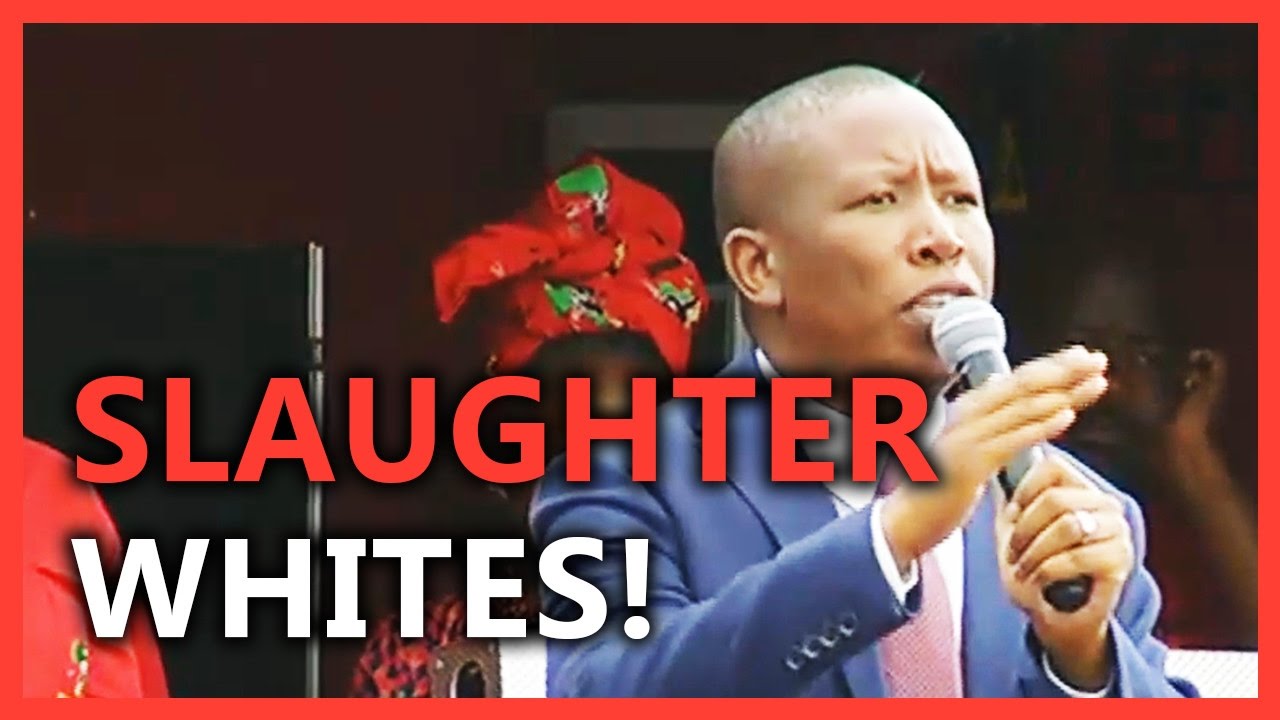 CLINTON (The Thing That Wouldn't Leave)
FAUCI and the curse of the "EXPERTS"
UPDATE 8/2/23: Waiting, waiting, waiting for all spotlights to be focused on the wicked Fauci, once again exposed in emails doing preemptive damage control to cover up his direct Wuhan Lab connection and the "accidental" leak that made him so rich and famous.
UPDATE 8/4/23: Kamala is the hands-down/heels-up winner of worst, most embarrassing, least admirable, infinitely empty Veep in American history. To our great misfortune, she may very well soon be the worst, most embarrassing, least admirable, infinitely empty POTUS of all times thanks to the concerted intention of her own Party to get rid of now-useless Ol' Joe.
UPDATE 8/5/23: Nearly a decade out of office now, the toxic stench of Obama's vacuous, wholly invented presence is not going away.
SUPREMES-Different faces, still a Leftist Weird Sister act