AMERICAN SPIRIT-Not just surviving but prevailing!
UPDATE 9/8/22: QEII was an attractive, calm presence whose post-WWII reign coincided with both the peak of American greatness and her own country's slide into socialist levelling. The long "special relationship" enjoyed between America and Britain also included a shared inclination in that discouraging direction periodically stalled both here and there by bursts of relaxed governmental regulation, lower taxes and resultant economic prosperity. Throughout all these cycles, the Queen stood away and above politics, keeping her opinions to herself, expertly filling the rather more spiritual role of monarch, matriarch, living embodiment of Britannia herself. Knowing as much as we do about her successor, he will never enjoy the authority and respect she commanded. (See THE GREAT RESET, 9/9/22)
All the heartfelt tributes pouring in, even from self-described socialists and champions of "equity," dramatize a universal longing for stability, continuity, reassurance that basic things hold together and don't change. She remained a steadfast object of admiration and source of confidence, a regal presence going quite seriously through all those ceremonial gestures miraculously devoid of bombast, mother of the family, simply There. Quoting one of the better tributes, "She never made the mistake of thinking that she was an interesting or remarkable person in herself, and thereby became remarkable.
The stark contrast between this unassuming, comforting presence and her politicized, pompous, puppet heir is a blunt reminder of how far Western Civilization has strayed and will continue to break loose from its majestic foundations. With or without Elizabeth, it's long been apparent that something has been slipping away, something has been lost.  No longer are common sense and self control the norm in human affairs. Where is the reverence for the proven genius of the past without which America and Europe have no future? Something is now missing thanks to the mainstreamed attraction to worthless ideas. We knew there would be an void when she was gone, and it is about to become obvious what that is.
When we say, "God save the Queen" we are really asking, "God save the best that is in us."
UPDATE 9/4/22: Yes, America can be fixed. Just scale back government and useless laws, get people off welfare by freeing the markets and all the jobs and consumer choices that come with that: beef up border security; and leave me the hell alone unless I invite you over.
UPDATE 9/4/22: One American, an uppity Black one as Democrats would view him, lays it out eloquently for the skinny little Adolf aspirant. Likewise another Black African immigrant.
UPDATE 9/9/22: The demented Zero masquerading as U.S. President is more dangerous than ever though not due to any force of personality HE possesses or exhibits. His present and growing danger lies in the masses of self-described Democrats, liberals, progressives, Leftists, communists, anti-fascists, anti-Trumpers who would vote and support anything, anything, anything to stop a political movement and resultant free way of life based on individual rights and responsibilities. Changing minds in 2022 America is as tall an order as it would have been confronting the Good Germans of the 1930s. Dare we hope that the sane still outnumber the insane and that the ballot box protected by the Electoral College remains a legitimate path back to sanity?
UPDATE 9/6/22: The clear distinction between living in a "democracy" repeatedly lionized by the Phony POTUS and a "republic" is lost on too many people. Democrats (lower case) are, by definition, herd animals (the majority rules) while republicans are ruled by God-given individual rights that can't be taken away except by force. Welcome to 2022 America's road to serfdom by way of "democratic socialism."
UPDATE 9/6/22: If we're ever to get out of the mess we're in, the voting public will have to wise up from its Wokeness because the frauds, cheats and scoundrels are not going away and are with us forever. Obtuse citizens in great numbers make such insanity possible.
UPDATE 9/6/22: So it turns out Joe was behind the Mar-A-Lago raid. And who's the Mussolini-Hitler-Stalinesque figure here? And what exactly does that make the millions of voters who put him where he is and stand by his actions? Good Germans? Good members of The Party? Supporters of the very evil they attribute by projection onto conservatives? Fascists, perhaps?
UPDATE 9/5/22: Separating and unmooring Americans from their hard-won, commonsensical roots sums up the evil intentions of our sworn enemies. Those with eyes open fear they are succeeding.
UPDATE 9/4/22: In answer to who was playing Bergen to Biden's Charlie in Nuremberg/Philly, it's reported that the author of that screechy screed passing for a U.S. Presidential address is one pompous historian named Jon Meacham. I know him from his history of American song, a glorious subject made ponderous and soggy by the author's 60s "protest" sensibility.  Seeing him interviewed and knowing what we now know, the rather grand, genteel "liberal" persona Meacham sports as a mask is the embodiment of David Horowitz's banner motto: 
For Joe, having a Pulitzer Prize winning historian on staff to establish him as The (latest) One "saving the soul of America" is the pipe dream of a pitifully small man of minimal intelligence and less significance. All history will recall of Joe Biden is a disjointed tale of random destruction, told by an idiot.
UPDATE 9/3/22: Who wrote that "Enemies Of The People" speech? Surely not any senile relative of drug-addled Hunter Biden. One remains curious whether there will be any backpedaling or spin from last week's Weimar ravings vomited out by The Puppet? Or does it matter when the sole purpose of such rhetoric is to further create and deepen a perception of the American electorate as two distinct camps:: Good Germans and Dangerous Disposables?
ELECTION FRAUD-America In The Balance
UPDATE 9/8/22: Short of giving up all hope for America, we must believe that the upcoming midterms will provide a watershed moment leading to a real restoration of America's soul. 
JANUARY 6-Tyranny vs A Nation of a Trillion Sparks
PLANNED PARENTHOOD/SELLING ABORTED BABY BODY PARTS
MEMORIAL DAY AND D-DAY
CALIFORNICATION/DETROITING OF AMERICA
UPDATE 9/9/22: Add "Chicago! Chicago! That toddlin' town" to "California, here I come!" and "It's up to you, NY NY!" as one more pair of suddenly not-so-open arms of virtue-signaling, "sanctuary cities" having second thoughts about wide open borders.
UPDATE 9/6/22: The covered wagons are moving eastward in increasingly greater numbers as the formerly golden state has turned to dull, heavy, grey, lifeless lead. 
UPDATE 9/9/22: Those swallowed up by debt to the useless university "idiot machine" have become one more 'victimized" demographic ripe to be bribed by the Dems in exchange for their votes.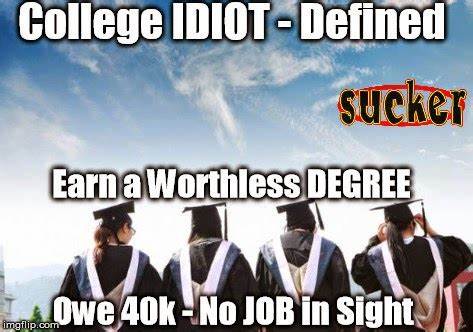 CLASSLESS, GENDERLESS, RACELESS, FAITHLESS-Erasing all defining lines
CORONACRAZED/MEDICINE COMPROMISED
UPDATE 9/7/22: Legitimate data out now report a DOUBLED mortality rate for Americans aged 35-44. Add to that my own experience of a dramatic spike in deaths among older (age 65+) people I've known firsthand. What do they all have in common that would compromise so many from such a wide range of demographics? 
UPDATE 9/5/22: Need some good reasons to allow your kids to be jabbed? Read up! 
UPDATE 9/4/22: An unfamiliar symptom of fibrous blood clots is showing up in an uncomfortable number of corpses. When will the "vaccine" fiasco come to a halt and real research and testing begin?
MEDICAL HELP FROM  
     FRONT LINE COVID-19 CRITICAL CARE (FLCCC) ALIANCE
ASSOCIATION OF AMERICAN PHYSICIANS AND SURGEONS (AAPS) 
UPDATE 9/6/22: Bad news for the vax fanatics. According to an actual SCIENTIFIC study by SCIENTISTS, it is established that Ivermectin is an effective preventative for Covid. Y'know, that stuff all the armchair "scientists" reading off CNN & MSNBC teleprompters told us was a "horse de-wormer."
SUPREMES-Different faces, still a Leftist Weird Sister act
WAR & PEACE: LENIN'S (and fellow Socialist HITLER'S) HEIRS
ORWELL-OBJECTIVE REALITY/TRUTH
9/9/22: Sarcasm alert! As free people always do, they anxiously look to the NY Times to answer the question, "Is freedom good for us?" (Sarcasm off). This is particularly funny because the self-important "journalists" pondering such a weighty question haven't a clue they sound like something invented by Monty Python or Woody Allen.
UPDATE 9/5/22: Calling up down, black white, freedom-lovers fascists is pure Orwell, going against everything rational people know but are somehow convinced to deny. 
THE TRANSGENDERING/OMNISEXUALIZING OF AMERICA
UPDATE 9/4/22: California is pushing to become a trans "sanctuary" state, opening the way to the whole irreversible transition regimen for gender dysphoric young people. Lest it be considered the latest Left Coast craze, the Gender Benders are on record now getting to the kids in New Jersey. Even Florida can now boast of "gender affirming surgery" on minors. Parents! Wise up!
THE GREAT RESET-The Clocks are striking 13? Can you live with this?
UPDATE 9/9/22: The absence of QEII's genuinely regal presence is sad for the void it leaves in the general quality of life and dangerous for the cheap, corrupted replacement about to rush into that highly prominent void.
Look just below at the company he keeps and who's got his ear. Don't count on either of these above-it-all snots giving up their palatial estates and private jets. As for the rest of us, let them drive donkey carts, eat insects…and love it.
The Queen's departure only sets the stage for the full contempt the public will have for the British Royals in no time flat…and for good reason.
9/9/22: Lockdowns worked so well the first time out, why not repeat?
UPDATE 9/5/22: It was predicted that a Biden victory in 2020 would result in a political movement of Leftist Dems and NeoCon RINOs ferociously united against Trump and MAGA. How better to describe what has happened? And whether or not the RINO fools or their Democrat comrades are aware of it, they are making the enslavement of America much easier for forces far greater than they are.
THE POLITICS OF DEPENDENCY (and INDEPENDENCE)
GREEN MONSTER-Environmental Tyranny
UPDATE 9/10/22: How pleasant to read the lines, "How pleasant is it to watch a [bad] idea fall apart." In this case, it's the Green lunacy turning Germany into a cave culture that SHOULD be a warning to the rest of what purports to be the modern, civilized world. What will it take when such concretely negative results back a Greenpeace founder recanting the whole global warming narrative?
UPDATE 9/8/22: It's a promising start for the new British PM, lifting the ban on fracking as a solution to NO ENERGY.
UPDATE 9/8/22: The only Green revolution that will happen will be American gone completely Red. Green is the new Red.
ID/WOKE POLITICS, Obama's Permanent Civil War of Transformation
I'M A VICTIM! YOU'RE A VICTIM! EVERYBODY'S A VICTIM!
IAVT-I'M A VICTIM TOO! (Successful Black division)
BLACK LIVES MATTER…but only selectively to the race baiters.
UPDATE 9/4/22: When watching those using power to control rather than free people, one can invariably find and follow a money trail to get their true measure. So it is for all Mafia Dons supposedly representing the put-upon Little People like the Al Sharpton race pimps of every American Inner City, the PLO racketeers, union bosses, and most currently, Black Lives Matter. Of late, $10 million sent in by mostly guilt-ridden White well-wishers has found its way into a one more BLM operative's pocket.
UPDATE 9/6/22: The Iran deal is not a mistake but a deliberate alliance with the devil against America and Israel. Why else would the corrupt American puppet regime ignore the warnings of other Arab nations in the region who know this is a greased path to war?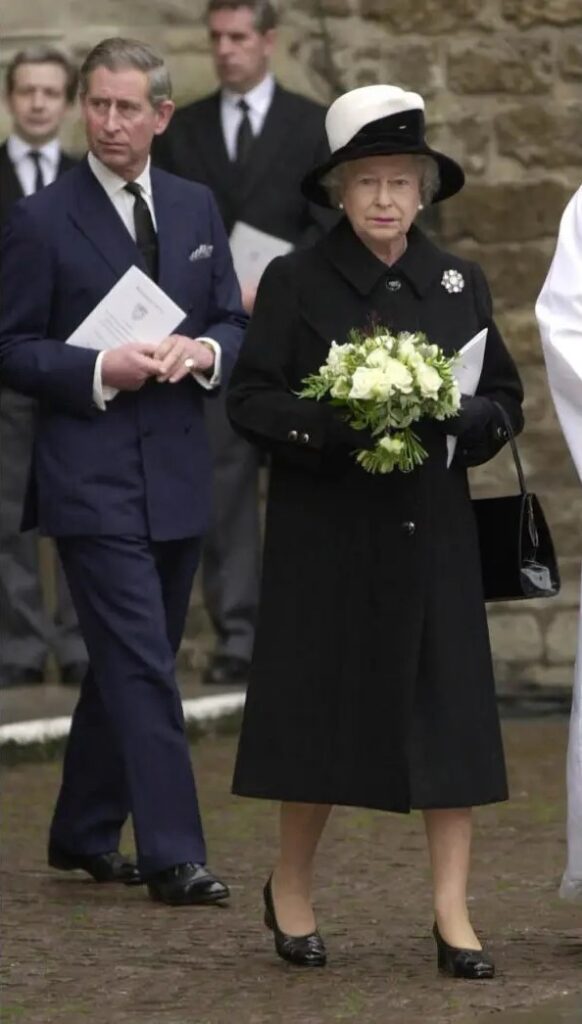 ILLEGAL IMMIGRATION/ OPEN BORDERS-Creating a Permanent Democratic Party Majority
UPDATE 9/6/22: The so-called "Palestinian" claim to Israel is as bogus as it ever was. The "two-state" solution has long ago been solved with the existence of Jordan which should be reason enough to stop the whole scam yielding Swiss bank-bound $billions for Arafat and his successors and less than nothing for the displaced Arabs used as bait for that lucre.
AMERICAN JEWRY-Brightest & Dumbest People On Earth
JEXODUS-Sensible Jews leaving the Dem Party
UPDATE 9/7/22: In true Newspeak fashion, the Inflation REDUCTION Act will INCREASE inflation, further tax (and audit) the middle class and everyone else lacking expensive accountants and fancy shelters. For the Left and government: the bigger the better.
THE LIBERAL MIND and THE DEMOCRATIC PARTY OF PROJECTION
UPDATE 9/10/22: Whenever Hillary makes an appearance (and lately it's been frequently), lies fill the air like summer mosquitos in Maine. But then that's what the Dem Party is made of, and she's the best.
UPDATE 9/6/22: Science is our tool for finding the truth, not "your truth" or "my truth." The truth. In these truly mad times, objective reality as determined by real science is regressing to a primitive state, the newly skewed, politicized view of weather (global warming) and biology (gender spectrum) being just two examples. Follow the real, objective science, not the compromised, all-too-human scientist.
UPDATE 9/8/22: Dare we hope that the success of "My Son Hunter" indicates the real beginning of the end of Biden Crime Family denial?
UPDATE 9/7/22: A quote from Little Joe's "Enemies Of The People," overlooked amidst the red & black fascist decor and oratory: ""I made a bet on you, the American people, and that bet is paying off."  This is a veiled threat patronizingly delivered like a true Mafia Don or, in actuality, someone being fed lines to sound like one.
Funny, but I thought elected politicos were there with the permission of The People, not vice versa. The desiccated dummy is simply programmed to read  Big Brother's words off a teleprompter, and the real question is, "Who exactly IS Big Brother?" Who's the real writer and director of this horror movie?
UPDATE 9/6/22: There was a time when this serial liar would have been laughed out of politics by an indignant public. And he was, temporarily. Politics hasn't change, but the public has.
UPDATE 9/6/22: He is still the thrilling orator who lived in his basement during Campaign 2020 and continues to draw crowds of dozens to empty gymnasiums or VERY quiet outdoor gatherings heavily peppered with paid union slugs wearing slogan-bearing T-shirts. On Labor Day he took time out from his customary eloquence to berate an unfriendly heckler as yet one more threat to "democracy." What the senile Dumbster really means is a threat to the Democrat regime.
CLINTON (The Thing That Wouldn't Leave)
UPDATE 9/9/22: For someone claiming no more Presidential ambitions, she's omnipresent. Trouble is, she's more dislikeable and tin-eared than ever. Appearing alongside her vapid, inexplicably self-important spawn, we are treated to an uglier-than-ever Hildebeast just this week on Andy Cohen and The View. Perhaps most off-pitch is the special glee she exhibits when referring to the raid on Mar-A-Lago. Shown a picture of Melania, she cackles, "How's your summer going?!" Poisoning the air with her every utterance is the arrogance of one who believes she is beyond reproach or penalty for her well-documented career of corruption. The sheer magnitude of her rap sheet suggests she is the one destined to fall the hardest if justice is ever to be served in this upside-down age.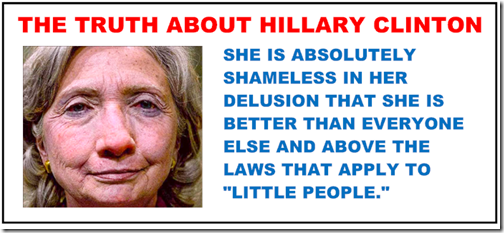 UPDATE 9/6/22: A post has floated the rumor that Nance is gearing up for being deposed in November and is looking at an ambassadorship to Italy! The heart leaps and soars in hopeful anticipation!
UPDATE 9/5/22: This is not the Republican Party you thought you knew and once voted for.
SUPREMES-Different faces, still a Leftist Weird Sister act