AMERICAN SPIRIT-Not just surviving but prevailing!
UPDATE 8/30/22: It's hard to argue with Trump's singular power to create and sustain MAGA, a true conservative movement. The desperate fury that his enemies will unleash upon his re-election will be matched and surpassed by the triumph of American principles of life, liberty and the pursuit of happiness. No Left-leaning candidate or electorate will produce that simply because, on all counts, it is the antithesis of what they want.
MASS PSYCHOSIS/DELUSION: Fascism realized
UPDATE 9/3/22: It was reminiscent of nothing so much as a screeching 20th century European or Latin American dictator on the verge of declaring martial law. One prays that Biden's "Enemies Of The State" speech can be recalled one day very soon as both a low point and turning point in our present predicament. It's profoundly sad (and chillingly realistic) to think half of America will remain unaware of and indifferent to this nightmare they've inflicted, not only upon their political opponents but ultimately upon themselves.
Speaking on behalf of the sane Americans Biden has vilified, Trump correctly concludes "he must be insane." 
UPDATE 8/31/22: It is really not the celebrated figureheads of evil mass movements who are to be feared. It is the millions and millions of people who follow & support them, giving give them power, especially by passive default. There is nary a ripple of dissent or shock at the official Democratic Party stance, projecting their own "semi-fascism" onto their political opponents. We've seen the trial run of totalitarianism in the Covid Response. How far down does it have to degenerate before the Howard Beales are madly running amok out there, sick and tired and not taking it any more?
ELECTION FRAUD-America In The Balance
JANUARY 6-Tyranny vs A Nation of a Trillion Sparks
UPDATE 9/1/22: Dr. Simone Gold, a founder of America's Frontline Doctors and present in DC on J6, describes her ongoing imprisonment including a bout of solitary confinement in the American Gulag.
PLANNED PARENTHOOD/SELLING ABORTED BABY BODY PARTS
MEMORIAL DAY AND D-DAY
CALIFORNICATION/DETROITING OF AMERICA
UPDATE 8/28/22: Cancel culture (CC) is the antithesis of freedom, a tyranny of politics suppressing the human spirit that "politics" is supposed to protect and preserve. Examples of this barbarity shamefully abound as evidenced by what I termed "orgies of self-congratulation" in posts from March 12 & 17, 2022. This continues to involve the erasure of anything Russian lest it be associated with Putin, currently the virtue-signaling clowns' bogeyman of choice (after Donald Trump of course).
Take the example of a stunning young Russian musician named Alexander Malofeev, just now being allowed to perform again in the West after cancellation earlier this year in the midst of our very own Cultural Revolution.
Contemplate the bottomless stupidity of letting politics stand in the way of great human achievement as demonstrated here by this prodigy's performance of Rachmaninoff's transcendent 3rd Piano Concerto.
UPDATE 8/28/22: How many parents regret not taking the time to immunize their children against the socialist indoctrination in the schools and online that has now taken possession of their minds and souls? For those with young children not yet infected, take the reins. Our nation as a whole turning a blind eye to what is happening in general is destined for a very sharp attack of regret. 
UPDATE 8/28/22: The answer for the future is taking control of our children's education and creating alternatives to what our parents could take for granted.
CLASSLESS, GENDERLESS, RACELESS, FAITHLESS-Erasing all defining lines
UPDATE 9/1/22: Covid has presented the latest opportunity to terrify and lockdown 21 million people in another Chinese city. Who still can claim this hasn't all been a rehearsal for permanent totalitarian control in the West?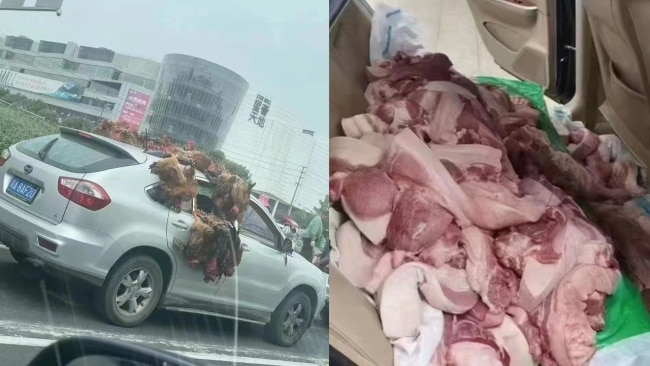 CORONACRAZED/MEDICINE COMPROMISED
UPDATE 9/3/22: For the general public sick of all things Covid, Monkeypox has proven to be a bit of a flop and slippery banana peel. If anyone's interested, it has everything to do with allowing natural immunity to take hold of matters, not BigGov with its proven inclination for brutal overreach.
UPDATE 9/1/22: Well, that's a switch. The formerly heroic Vax Narrative of Leftist-controlled BigGov is gradually morphing toward truth into Crime Of The Century. And who's now tapped to take ALL the blame?! Who else? Trump!
UPDATE 9/1/22: The mysterious Long Covid afflicting hundreds of  thousands (presumably jabbed) is lingering, undeniable proof that something utterly corrupt and evil has been visited upon us by BigPharma and those in BigGov pushing their "vaccines.". Is this also an answer to the mystery of the startling shortage in the work force? All those jobs, and still no takers?
MEDICAL HELP FROM  
     FRONT LINE COVID-19 CRITICAL CARE (FLCCC) ALIANCE
     ASSOCIATION OF AMERICAN PHYSICIANS AND SURGEONS (AAPS) 
SUPREMES-Different faces, still a Leftist Weird Sister act
WAR & PEACE: LENIN'S (and fellow Socialist HITLER'S) HEIRS
ORWELL-OBJECTIVE REALITY/TRUTH
UPDATE 8/30/22: Nothing has made our society scarier than the double-think of "moral equivalency." Change the meaning of words and undermine long-held truths, and ANY lie and ensuing evil is possible. That's why, more and more, we are forced to counter total absurdity every day. Men give birth? Communism's not so bad?
UPDATE 8/29/22: Is Trump guilty of doing even one "semi-fascist" thing that the now fully- fascist Biden administration has been doing since Day One? If counting on the descendants of J. Edgar Hoover's G-Men to verify this, don't. 
THE TRANSGENDERING/OMNISEXUALIZING OF AMERICA
UPDATE 8/30/22: Before writing a blank check for "gender affirmation and transition" particularly for the very young, ask a teenager who wishes she could go back. Those medical professionals, pushing irreversible mutilation and toxic drug treatments on the desperate and gullible, should find themselves clogging the courts in defense against malpractice suits.
THE GREAT RESET-The Clocks are striking 13? Can you live with this?
UPDATE 8/31/22: It's all happening very fast and on multiple fronts.
Obvious signs of an upside-down world: one of the most basic expressions of the American Spirit-invention and patent protection-has come under serious legal attack, cheating countless inventors out of ownership and profit for their innovations.
Equally cock-eyed: of the many things wrong with Biden's Student Loan Forgiveness boondoggle is legitimizing theft, borrowing without paying back. Then again, the life's blood of socialism is dependency and irresponsibility, an infantile proletariat.
UPDATE 9/3/22: A former NSA director spills it all about the totalitarian nature of his former employer.
UPDATE 8/31/22: The old creep has morphed into the old lunatic as he effectively declares hot war on half the electorate and promises as Commander-in-Chief he'll be turning all that military weaponry on us. Nurse!
UPDATE 8/30/22: What the hell is a "semi-fascist?" The overuse and misuse of a word like "fascist" does not serve to expose and head off what most people know is not a good thing. Unfortunately, the Leftists demonstrably guilty of promoting it have a penchant for avoiding mirrors and projecting it entirely onto anyone they don't like. Note the words "right-wing."
UPDATE 8/28/22: Was the whole Mar-a-Lago raid nothing more than a very public show of power without any legal legitimacy? There's no such thing as bad publicity, they say. It may be total garbage and good only for today's news cycle, but the lingering perception, however false, is useful. Let's hope there are major regrets, and more than just a few.
THE POLITICS OF DEPENDENCY (and INDEPENDENCE)
GREEN MONSTER-Environmental Tyranny
UPDATE 8/31/22: Looking forward to that knock on the door from the Weatherization Nazis demanding this, that and the other to "improve" your property and to make it more "climate-friendly?" Refuse, and pay the price in social disgrace, fines and jail.
UPDATE 8/30/22: Like everything else put forward by this administration in thrall to the Left, there is no concern for the consequences. Whether it be Loan Forgiveness, pulling out of Afghanistan, abandoning fossil fuels for electricity, the results spell disaster. Promise them anything, but don't feel obliged to deliver on any of it.
UPDATE 8/28/22: For those deeply immersed in the Green religion, the news of no "Climate Crisis" from 1000+ real scientists has to be devastating. 
ID/WOKE POLITICS, Obama's Permanent Civil War of Transformation
UPDATE 9/3/22: Just in case you hadn't noticed, the American Psychological Association (APA) has declared that we have been living in a "pandemic of racism" thanks to the "disease of capitalism." And if that's not enough Woke social engineering passing as "science," you should know that these  "health inequities compound the risks to people of color because of climate change." Thanks to the already highly questionable orthodoxy of these mental health avatars, we are compelled to conclude that America is one rotten place to live.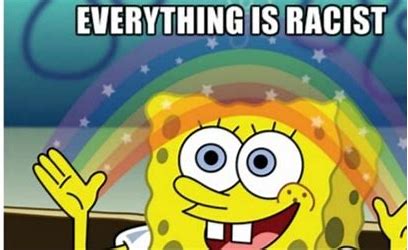 UPDATE 8/29/22: We are being divided and conquered. The answer is NOT accommodating the ideology poisoning the other side against us. Quite the contrary. If and when reality dawns on them, they will need us to lay out the truth.
I'M A VICTIM! YOU'RE A VICTIM! EVERYBODY'S A VICTIM!
IAVT-I'M A VICTIM TOO! (Successful Black division)
BLACK LIVES MATTER…but only selectively to the race baiters.
UPDATE 8/28/22: Why should  anyone be surprised by Europe's decline as Christianity's influence wanes and Islam rises? When the deaf, dumb and blind notice, it will be too late.
ILLEGAL IMMIGRATION/ OPEN BORDERS-Creating a Permanent Democratic Party Majority
UPDATE 8/30/22: The idea of Texas, Arizona and Florida bussing even a measly handful of illegals to NYC and DC is brilliant. 'Twas not so long ago that those big-hearted "sanctuary cities" cried and cried (at a very comfortable distance) over the heartlessness of those border cities & states begging for immigration laws to be enforced. Typical Lefties: NIMBY (Not In My Back Yard). And the not-so-long-range result is suicide of our way of life. 
AMERICAN JEWRY-Brightest & Dumbest People On Earth
UPDATE 9/3/22: No surprise that the feeble POTUS impersonator had no time to take a call from the Israeli Prime Minister in regard to our latest boost to Iran's nuclear ability to wipe out the Jewish homeland. No problem for liberal American Jews who still think they have a better friend in Joe than Donald.
JEXODUS-Sensible Jews leaving the Dem Party
UPDATE 8/29/22: Antisemitism in today's Democratic Party is very much alive and actively driving sensible Jews to recognize where their true friends and advocates reside on the political spectrum. For some young college students, leaving America for Israel has become a sad but necessary choice. Perfectly understandable for anyone weathering America's own unthinkable version of Mao's Cultural Revolution now taking place on campuses here and abroad.
UPDATE 8/31/22: There are countless reasons to consider Communist/Far Left regimes "inherently evil." Torture of Chinese dissidents since the days of Mao ("medical intervention" in Orwellian Newspeak) is one particular feature shared by all of these totalitarian horror shows. At the moment, Russia is bringing back the good old days of show trials for Ukrainian prisoners of war. Perhaps a warped sense of competition pushed them into action after seeing the Brandon administration take up this grand old tradition on ITS political dissidents. 
Either Americans will wake up and recognize the ugly face of communism as it has unmasked itself here, or we are doomed to suffer the fate of these Marxist hellholes falsely believed always to be "overseas" or "somewhere else."
THE LIBERAL MIND and THE DEMOCRATIC PARTY OF PROJECTION
8/28/22: What's the solution when one town legitimately wants to remove a mural celebrating notorious anti-semite Louis Farrakhan while simultaneously protesting the erasure of anyone the Left has deemed even minutely "un-Woke?" This is a battle between the nonsense of "my truth" vs. "your truth." Are we so far gone that there is no common agreement about good and evil, right and wrong, objective truth? The courts from small town on up to The Supreme are compromised and under attack. Who and what decides? From whence cometh my help?
Even the avowed agnostic and atheist must face the full meaning, the life-and-death importance of being a nation of laws, specifically "one nation, indivisible, under God." Good people are His emissaries on earth. Quite the responsibility…and the only sure path to salvation in this life and whatever is to come.
9/2/22: This Brandon character is one very demented, very ugly, very bad guy. Some would say his diminished mental state makes it all understandable, but they forget the truism that people become more like their essential selves as their minds go. He must be thrown out of office at the polls and publicly excoriated for what he has wrought.
UPDATE 8/31/22: I caught flack a while back when I declared the "Sorta God" guy Barack was a classic fascist. I define that overused word both then and now as someone in government exerting absolute power over private business-prices, production, policy-without taking any of the blame for the disastrous consequences for the public. Ditto Herr Joe after this week's declaration of war on half the American electorate. 
Even the willfully deaf, dumb and blind are face-to-face with the nasty bit of goods some of us always knew was a vicious operator.
Do his faithful realize they're party to blatant corruption if they choose to believe semi-conscious Joe over Hunter's laptop and the well-documented sordid history of the Biden crime family?
8/28/22: How long will they be able to hide the very obvious mental incompetence of this  illegitimately installed puppet? The innate nastiness of the old coot dating from birth is long established.
CLINTON (The Thing That Wouldn't Leave)
8/28/22: His $350,000 pension is "an appalling sum, considering the lasting harm he has done to children and adults in America and the rest of the world. But it's a small price to be rid of him." 
UPDATE 8/28/22: Yet one more article announcing the "Twilight of the Experts!!" May time prove this understandable disgust with that decadent aristocracy of Little Big Brains to be the real end to them.
UPDATE 9/2/22: The Giggling Gorgon is at a loss for words if not chortles when confronted with the question, "Who's paying?" 
8/31/22: What is a hero? Reality dictates that it must be someone who does something heroic which, in purely American terms, is risking one's life, liberty and the pursuit of happiness in defense of life, liberty and the pursuit of happiness. If you're Meghan Markle or some similarly useless Wokester/publicity hound, you can compare yourself to Nelson Mandela with a straight face and mostly get away with it. 
Here she is brazenly duplicating another aspiring object of worship by the world's toddlers. Who but a innocent 3 year old (or anyone of comparable maturity) might admire these phonies? Meghan's dream has been to be revered like her dead mother-in-law, but being Michelle is, for reasons unbeknownst to this clueless narcissist, closer to the mark.
UPDATE 9/1/22: Nice try for optics of bravery and standing up for a free China living under threat of conquest by the ChiCom slavemasters, but (surprise!), the Taiwan junket was all about the Pelosi crime bigtime family assets (specifically via Nancy's very own Hunter, Paul P. Jr.) on the mainland. As long as no one raises an eyebrow, the money will keep flowing into the pockets of Pelosi and The Big Guy.
\
SUSAN RICE-Obamatron Leftovers
UPDATE 8/31/22: The Supreme Court has its own 3 "Weird Sisters" and the Obama-Brandon mafia has its own resident "Get Trump!" trio of wicked witches, euphemistically dubbed "National Security Advisers" (see accompanying caption to jolly gathering below). Their real job descriptions actually entail the creation of maximum insecurity in the collective consciousness of the American people.
UPDATE 8/31/22: Bill Barr further burnishes his RINO snake credentials in applauding the Mar-A-Lago raid. Like 1001 rats jumping ship before him, he hopes his public distancing from Trump will protect him from the Deep State Swamp creatures he should most fear. In actuality, he has uprooted himself from any sense of honor he may have once had.
UPDATE 8/28/22: Adam Kinzinger, the Lizard's ideological brother from another mother, announces he will "save democracy" by supporting far-Left candidates over MAGA Repubs. Now that he's joining Liz in civilian life, we wish him well and many, many happy years of anonymity.
UPDATE 8/28/22: Nikki Haley comes off well with whomever is interviewing her, but where do her real sympathies lie? Her history of distancing herself from Trump (who put her center stage as our UN Ambassador) and now her list of Big Money donors from the dark (Dem) side  disqualifies her as the MAGA candidate we need. No more RINOS, thanks very much.
SUPREMES-Different faces, still a Leftist Weird Sister act