AMERICAN SPIRIT-Not just surviving but prevailing!
UPDATE 8/20/22: Hello, Hurricane Harriet! 
UPDATE 8/17/22: The lockdowns and a renewed appreciation of self-sufficiency has sent a number of enterprising Americans back to the farm.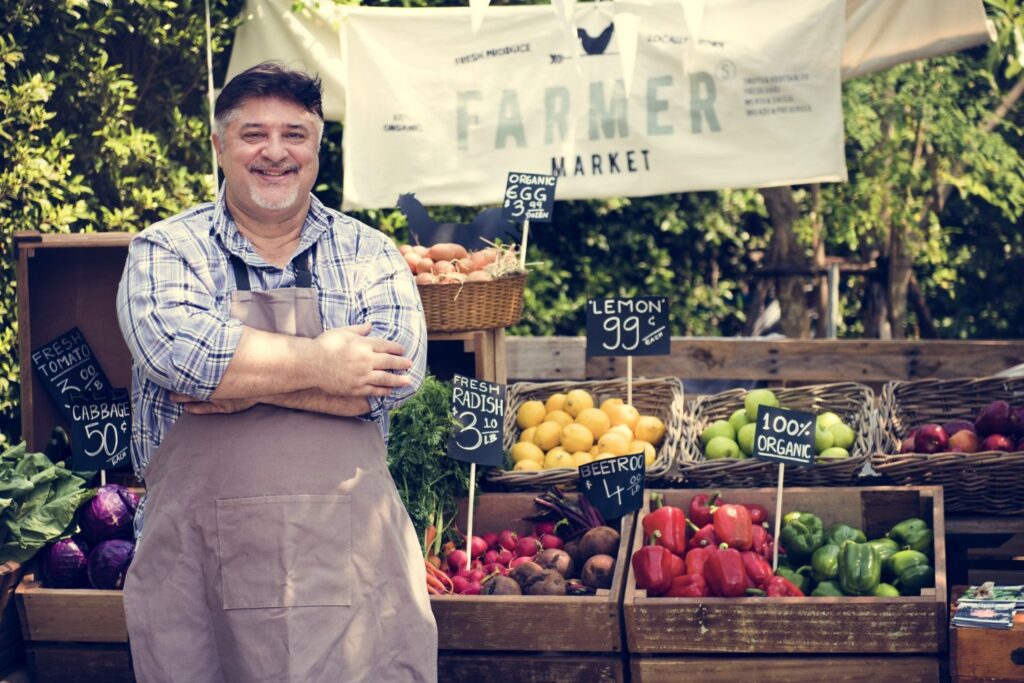 UPDATE 8/17/22: By setting up ESAs (Empowerment Scholarship Accounts) usable at any school of choice, Arizona Gov. Doug Ducey joins the growing crusade to put parents fully back in charge of their children's education. 
UPDATE 8/17/22: Alas, poor Lizard. We knew ye too well. Even the NY Times this morning has been forced to admit "He has become the rare defeated president to wield enormous sway over his party, with the ability to end careers (like Cheney's, perhaps) and to turn once-obscure candidates into winners."
No wonder the Dem/RINO alliance has taken to such desperate measures as early morning jackboot raids and as many trumped-up (!) charges and indictments as it will take. They certainly don't intend to let the average voting American decide.
UPDATE 8/16/22: Anyone writing favorably and admiringly of America these days is considered suspect by the usual suspects. For them, anything reducing America in status among history's nations is to be applauded. David McCullough told the story of a country he unabashedly admired without overlooking its flaws as one would in describing a great person. Perhaps that was his appeal: he saw America herself as he would a totally human, imperfect yet undeniable hero. And that is the reason he is to be admired and continually read, hopefully for generations to come.
UPDATE 8/15/22: The hypothetical has been posed that Trump could decide against running in hopes of getting the NeverTrumpers in both parties to stop their relentless assault on him and his family. However, unlike Bush, Romney and McCain, eager to appease and even accommodate their former enemies, Trump is by nature unlikely to give them an inch. His post-raid statement confirms his determination to continue his mission and rid us of The Swamp. This persecution is also solidifying his presence as the real leader of the Republican, conservative movement, not those RINOs "meeting in the middle" to avoid any unpopular policies that truly advance a free market and strong defense, ie, a traditionally AMERICAN way of life.
UPDATE 8/20/22: What America is to be boils down to choosing Florida or California.
ELECTION FRAUD-America In The Balance
UPDATE 8/17/22: As anyone supporting Trump/MAGA is now targeted by the DOJ & FBI as a domestic terrorist and political extremist, Election 2024 is shaping up to look like "1984."
JANUARY 6-Tyranny vs A Nation of a Trillion Sparks
UPDATE 8/14/22: Now officially designated "An Enemy Of The People," Trump's base has only grown and become more solidified against increasingly desperate DC establishment forces.
PLANNED PARENTHOOD/SELLING ABORTED BABY BODY PARTS
UPDATE 8/15/22: How pleasant to think the jackboot invasion of Mar-A-Lago significantly helps Trump achieve a second term.
MEMORIAL DAY AND D-DAY
CALIFORNICATION/DETROITING OF AMERICA
UPDATE 8/17/22: The Children, terrorized and brainwashed by our Masters, are the essential grist for the totalitarian mills of the future. One Orwellian practice of note IN 2022 AMERICA is mass surveillance of young people's bathroom habits. Yes, you read that right. As we have been warned in the fictional "1984" and those actual communist hell-holes thriving since 1917, there is nothing of the human mind, body or soul that is not to be the province of The State.
CLASSLESS, GENDERLESS, RACELESS, FAITHLESS-Erasing all defining lines
CORONACRAZED/MEDICINE COMPROMISED
UPDATE 8/18/22: New Zealand and Australia's fanatic  disregard for natural immunity and human rights in their failed pursuit of unattainable Zero Covid should be a warning for the future. But for tyrants worldwide, lockdowns will remain the blueprint for totalitarian control.
UPDATE 8/20/22: As if proof were needed, the whole vax/mask anvil on our lives is about the difference between political philosophies of freedom vs. control. One Dem megadonor/vax-mask skeptic is out $20 million to the Donkey Brigade and wants a few answers. To no one's surprise, no answer is forthcoming, but thanks for the money.
UPDATE 8/19/22: And whence cometh the reckoning? 
UPDATE 8/19/22: Welcome to our newly robotic society of germaphobes. The Philadelphia Orchestra demanded an Edinburgh chorus to mask up for Beethoven's Ninth, and sensibly, the chorus refused. Presumably all vocalizing and exhalation is now officially deemed bad for the health of audiences.
It is sad and discouraging to witness this New Normal, precisely the sort of "normal" that makes for a civilization  spooked by primitive fears and its own shadow. A whole society afraid of everyday germs is hardly equipped to defend itself when real danger arises. For proof, behold our perfectly outfitted  Secretary of Defense, masked and wrapped in plastic. And bumping fists. And NO SINGING!
 UPDATE 8/17/22: Not that it will resuscitate those millions of lives and businesses ruined, but the CDC has put out a VERY CAREFULLY worded declaration basically saying, "Never mind. Natural immunity will provide cover for most people while any virus goes its course then ceases to be a threat. The terrible violation of basic human rights worldwide was pointless and shouldn't be repeated."  To which we must respond, "That's what the Great Barrington Declaration said from the start. Thanks for nothing." Which is probably what will actually change when the next opportunity for lockdowns arises.
UPDATE 8/17/22: Does the loss of 44% of babies in a trial study of Pfizer-jabbed pregnant women raise any doubts or questions about the disaster that has occurred over the last two years?
UPDATE 8/16/22: Any article entitled "The Fall of Faucism and the Return of Common Sense" goes to the head of the line.
UPDATE 8/15/22: It's over? All those useless edicts and restrictions?  Even with the high profile of hyper-jabbed Fauci, both Bidens and even the Pfizer CEO catching The Plague, a turn-around in public perception may still be a ways off. The brainwashed public and our Masters are not going to go along with this easily.  However, it's a step closer to the resumption of the real normal in everyday dealings.
UPDATE 8/15/22: Taking the whole sordid vax/mask case to court is long overdue and music to the ears of millions whose most basic rights and privileges have been curtailed over this iron-fisted Big Lie. May our legal system be clogged with justice seekers such as those denied vital medical care or some other damaging restriction due to pointless mandates. Somehow "The Pandemic" became the Left's most successful alternate reality within memory foisted upon a braindead public
MEDICAL HELP FROM  
     FRONT LINE COVID-19 CRITICAL CARE (FLCCC) ALIANCE
      ASSOCIATION OF AMERICAN PHYSICIANS AND SURGEONS (AAPS) 
SUPREMES-Different faces, still a Leftist Weird Sister act
WAR & PEACE: LENIN'S (and fellow Socialist HITLER'S) HEIRS
ORWELL-OBJECTIVE REALITY/TRUTH
UPDATE 8/20/22: The active suppression of the truth has become the life's blood of the Left. In Europe, exposure of outright lies in matters pertaining to Islamic savagery is now cause for legal punishment by the highest courts. The entire mask/vaccine charade continues despite evidence of its uselessness. The real plague overrunning the world and infecting every aspect of our lives is The Lie.
UPDATE 8/16/22: The two-tiered, two-faced use of the law against Trump highlights the prime strategy of the Left: destroy objective truth and fairness. Doing so pulls the rug out from under impartial justice in our society. That especially includes the little guy, let alone those with battalions of lawyers to combat this persecution.
UPDATE 8/16/22: Hiding in plain sight by accusing others of the very crime you've committed is now the first line of attack from the Bad Guys. Hillary's gleeful mocking of her bathroom server with that "But Her Emails" hat is one good example. Accusing conservatives of "domestic terrorism" for the crime of fighting the Swamp and its corrupted henchmen in the DOJ & FBI is another.
Ha Ha. Yeah. What about those emails? 
THE TRANSGENDERING/OMNISEXUALIZING OF AMERICA
UPDATE 8/17/22: Alliances of those seeking absolute power are liable to self-destruct as the individuals involved tend NOT to like sharing that power. Good news to hear there's a major schism developing among the Rainbow Mafia.
UPDATE 8/15/22: Woke Trans tyrants attacking any dissenters from their orthodoxy is just one outpost of the Left's all-out assault on free speech. No one dares object to men in their daughters' public bathrooms as one Virginia father discovered at a town board meeting. 
THE GREAT RESET-The Clocks are striking 13? Can you live with this?
UPDATE 8/17/22: They'll never give up looking for the silver bullet to slay the vampire Trump, but it looks like the Manhattan DA's much-touted assault on the Trump organization is closing up shop and looking elsewhere for mischief to make. Meanwhile the US AG continues to scramble for something/anything to take out the Orange nuisance. It's a most fervent wish that they all go the way of Wyoming's version of Captain Ahab/Inspector Javert.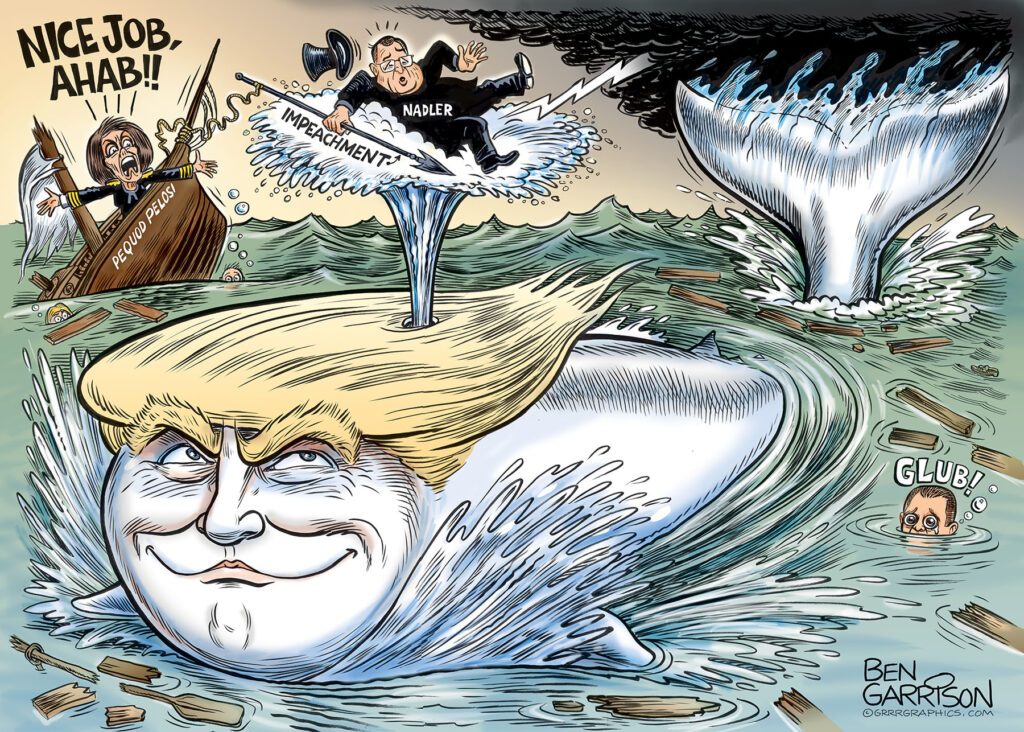 UPDATE 8/16/22; Take a stroll down memory lane and trace the origins of Western Civilization's current disappearing act. 
UPDATE 8/15/22: There's more than an outside chance that the FBI knew there were no "classified documents" at Mar-A-Lago just as certainly as Hillary and all her vast Leftwing conspirators knew there was no Russia! Russia! Russia! involved in Election 2016. Really following thru on a reputed investigation of the FBI's provable collusion in RussiaGate will also blow up the Stasi raid on Mar-A-Lago in one fell swoop. Then, we can start from scratch again as this disgraced American institution deserves. Dare we hope that a similar dissolution and reorientation of the IRS isn't far behind?
UPDATE 8/13/22: Among a number of deadly weapons aimed at dissenters in our world, few are dirtier than slander, lies and defamation. Those intent on our destruction have no hesitation to sling the filthiest mud because they know there is rarely a downside or negative consequence for them. One of many examples is Judge Roy Moore who was slandered by tabloid media with the old reliable "sexual predator" lie that knocked him out of a political race. There may be some consolation that he has now been awarded $8 million in damages for this made-up tale, but this has only come after a ruined reputation, mile-high legal expenses and years too late to realize his political ambitions. And how many will continue to believe the lies long after they're disproved?
UPDATE 8/12/22: If we are to learn anything of value from history, we are compelled to reach back to the totalitarian horrors of the 20th century to suitably describe the onset of any similar threat to civilized life. Is it unreasonable to look upon the Mar-A-Lago raid and the J6 Gulag as something once considered impossible in America and totally characteristic of Beria's NKVD  as described in "1984"/"Darkness At Noon" or Honecker's Stasi as depicted in "The Lives Of Others?" 
THE POLITICS OF DEPENDENCY (and INDEPENDENCE)
GREEN MONSTER-Environmental Tyranny
UPDATE 8/20/22: Posterity's vote is still out on whether Covid Madness or Global Warming will prove to be the biggest fraud with the most impact on us.
UPDATE 8/18/22: No, all you Green Gretas, hysterical Henny Pennys and profiteering  hypocrites: the sky is not falling, there is no crisis, and it's time to junk your polluting Green energy suggestions in favor of the surprisingly cleaner fossil fuels and nuclear power. Or are you determined to be Foxy Loxy's lunch?
ID/WOKE POLITICS, Obama's Permanent Civil War of Transformation
I'M A VICTIM! YOU'RE A VICTIM! EVERYBODY'S A VICTIM!
IAVT-I'M A VICTIM TOO! (Successful Black division)
BLACK LIVES MATTER…but only selectively to the race baiters.
UPDATE 8/20/22: The heroic Ayaan Hirsi Ali remains one steadfast voice against silencing "Infidels" like herself and Salman Rushdie. 
ILLEGAL IMMIGRATION/ OPEN BORDERS-Creating a Permanent Democratic Party Majority
AMERICAN JEWRY-Brightest & Dumbest People On Earth
JEXODUS-Sensible Jews leaving the Dem Party
THE LIBERAL MIND and THE DEMOCRATIC PARTY OF PROJECTION
UPDATE 8/17/22: Let's be totally superficial and talk about judging books by their covers.
This one gets multiple flattering spreads in fashion magazines.


This one, over four years, was not deemed worthy of a single profile in any of those haute couture media dumps.
CLINTON (The Thing That Wouldn't Leave)
UPDATE 8/16/22: Sorry, but WhatAboutism isn't dead yet.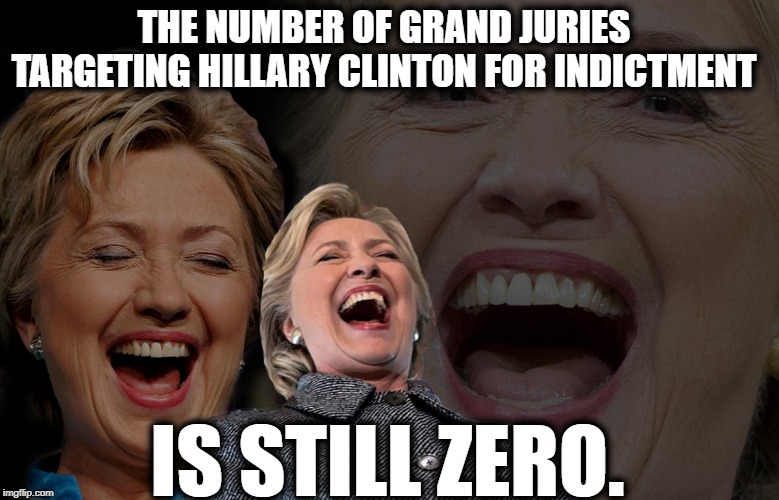 This should not be viewed without the classic 10 hour compendium of her endearing cackles. 
UPDATE 8/15/22: Until Hillary gets at least a portion of the legal punishment she deserves, the moral universe will remain more than somewhat inverted.
UPDATE 8/20/22: We are forced to take what we get at the time, but even squeaky-clean Boy Scout Mike Pence is a warning that most politicians will disappoint given the keys to power.
UPDATE 8/17/22: The answer to "What happened to Neo-Con Repubs like the Cheneys and why?" is that the new base of the GOP is MAGA, Trump, real conservatism in practice. Begging for comparison to no less than Abe Lincoln, Liz went out like the disgruntled DC elitist she really is with little or no real interest in podunk Wyoming. She has deluded herself into believing that she can parlay the Joan of Arc treatment gifted her by all those Trump-hating RINOS & Dems into a White House residency. Apparently, the voters out there in the Rockies are on to her and sensibly went with the Trump lady Harriet Hageman by nearly 40 points.
UPDATE 8/15/22: In their fanatic zeal to destroy Trump & MAGA, the Cheneys seem unaware that they are mirroring the Deep State persecution of Scooter Libby. When it's all about power lost, the most measured and self-righteous like them and the clueless Adam Kinzinger morph into ugly on a par with the Spanish Inquisition.
SUPREMES-Different faces, still a Leftist Weird Sister act
WEEDS IN THE AMERICAN GARDEN OF FREEDOM
UPDATE 8/18/22: