AMERICAN SPIRIT-Not just surviving but prevailing!
UPDATE 4/30/22: Despite skepticism in some quarters about Elon Musk's motives and long-range plans for Twitter, complaints about the real possibility of a freer social media ring hollow.  The positive consequences of moving in that direction still belong center stage. One recalls a similar skepticism about one Donald Trump, allayed swiftly for millions by his insistence on keeping the promises he made. It would be foolish not to take the same calculated gamble on Musk. This is about our threatened free speech, the dismantling of the censorship plague taking over American thought waves.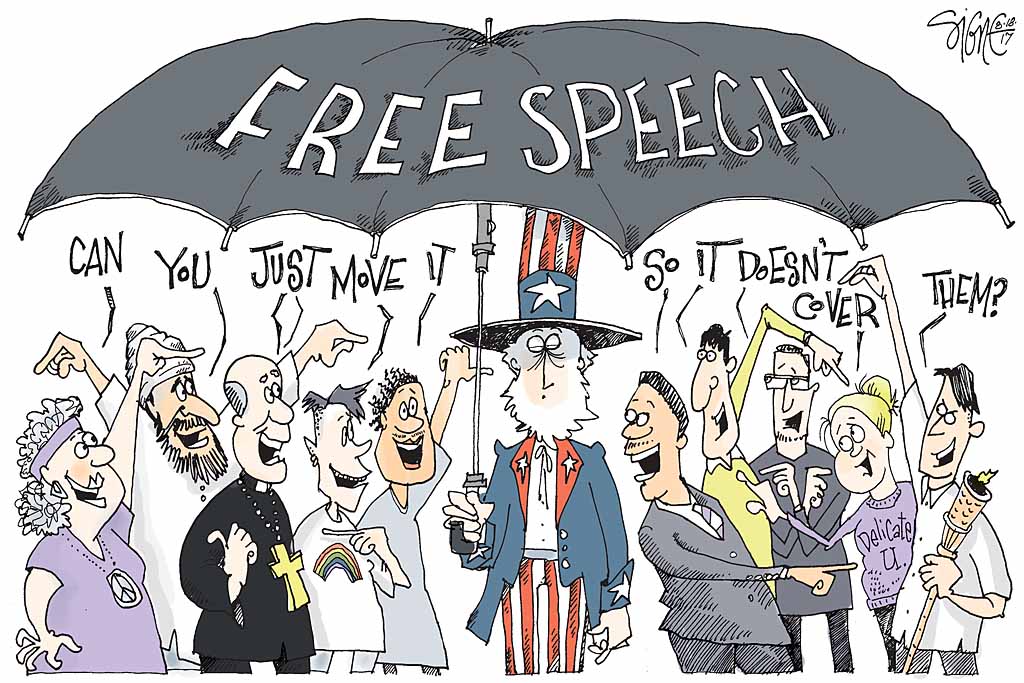 UPDATE 4/25/22: Trump candidate and firebrand Kristina Karamo's star is rising as Michigan Republican primary voters choose her over GOP establismentarians.
UPDATE 4/25/22: Trump won't be returning to Twitter even after Musk takes over but will be using his own Truth Social to communicate. His new media platform is still under development. Stay tuned.
UPDATE 4/25/22: Choosing Macron over Le Pen, the French have opted to continue down the suicidal path to Islamization.
ELECTION FRAUD-America In The Balance
4/25/22:  If stealing the election worked in 2020, the same culprits are seriously asking, "Why not try it again in 2022?"
JANUARY 6-Tyranny vs A Nation of a Trillion Sparks
UPDATE 4/29/22: If there is any justice left in America, treatment of those hounded and imprisoned for ALLEGED January 6 infractions has to be a source of lasting shame and embarrassment. And grounds for a major tribunal, investigation and suitable punishment for those exploiting the event while obscuring what really took place. 
PLANNED PARENTHOOD/SELLING ABORTED BABY BODY PARTS
MEMORIAL DAY AND D-DAY
UPDATE 4/29/22: De Santis is winning and winning some more and then some. Although Trump has provided MAGA's wake-up call, it might be wiser to go with this fresh & fearless young leader. Among his outstanding gifts is an unerring instinct to go for broad essentials while masterfully handling sticky details. Already he's leading the charge against the newly hatched nightmare known as the Government Disinformation Board. Trump has declared the war; De Santis appears to be the one capable of handling the next phase.
CALIFORNICATION/DETROITING OF AMERICA
4/24/22: The formerly "golden" State has become the model for social disintegration of our cities and states. California's numbers speak depressing volumes for the hell-bound road they and their imitators have gone down. 
UPDATE 4/23/22: The jaw-dropping reality of Woke curricula being foisted on kids (even math story problems) was once material for Onion satire. Recall the hilarious absurdity of "It's Not A Crack House; It's A Crack Home?" In saner days, merely funny & outrageous; now it's mainstream propaganda for the young.
CLASSLESS, GENDERLESS, RACELESS, FAITHLESS-Erasing all defining lines
UPDATE 4/28/22: The brutal shutdown of Shanghai  is taking a backseat to the Ukraine travesty, a foolishly dangerous oversight. Mass starvation, unchecked abuse/liquidation of millions of humans (and their pets!) isn't front-page, above-the-fold news?
UPDATE 4/29/22: Becoming clearer by the day: it (lockdowns/vaccines/masks) wasn't worth it.
UPDATE 4/29/22: From the NY Times this morning:
"Why hasn't the F.D.A. approved a Covid-19 vaccine for children under 5? Government officials have given two conflicting answers in recent days — one that places responsibility on vaccine manufacturers, another that casts the lack of approval as a deliberate federal policy. It's the latest instance of what has been a recurring problem during the pandemic. Public health officials have sent confusing messages about Covid policy. They have done so on masks, tests, adult vaccines and basic Covid statistics."
Confused? Conflicts? Contradictory information about vaccinations and almost everything coming out of DC? Say it ain't so!
4/29/22: The masks are now past passe (and were from the start). Seeing one of those ugly things on the ground in an otherwise pristine parking lot the other day brings up the same sick feeling evoked by discarded needles and condoms.
4/25/22: Dr. Ben Carson once again has called out the foul scandal surrounding official banning & bad-mouthing of therapeutics that might "compete" with the officially approved "vaccines."  You don't suppose this has anything to do with the potential billion$ in lost "vaccine" revenue by Big Pharma and dilution of centralized power wielded by the NIH, CDC, WHO and the soulless "experts" speaking for them?
SUPREMES-Different faces, still a Leftist Weird Sister act
WAR & PEACE: LENIN'S (and fellow Socialist HITLER'S) HEIRS
ORWELL-OBJECTIVE REALITY/TRUTH
UPDATE 4/30/22: A weird, wacky creature fit only for Wonderland or the worst Orwellian nightmare has suddenly been granted sweeping powers to wipe the American brain clean of inconvenient "disinformation." Her name is Nina Jankowicz, one very out-of-control loon who bleats cruddy song lyrics of her own on YouTube and is now official Czarina of BrandonWorld's new Government Disinformation Board. Making no secret of her totalitarian tendencies, Big Mommy has said that there should be ONE unifying candidate for national elections. One. Of her choosing, of course. Otherwise, there might be some disagreement about what people want, and tyrants have no time or use for such contrariness. Upon closer examination, the public just might discover that the biggest source of "disinformation" on the planet just happens to be located in the D.C. offices currently occupied by the Brandon administration.
UPDATE 4/28/22: As if to balance the prospects of free speech's resurgence with Musk's Twitter takeover, dystopian BrandonWorld is offering us the best in Orwellian thought police, a Disinformation Governance Board. The Left is obviously a bit worried about allowing expression of more than their side to any important question as Obama has made frighteningly clear in his recent comments and the almost-funny hysteria of Ari Melber over the suddenly problematic prospect of a Musk-controlled Twitter becoming the one-sided censor/fake news stormtrooper it has blatantly been for the last 5 years. Where ya been, guy?
In describing Obama and his spooky comments, Tucker Carlson is actually using the term "fascist" correctly, not as the catch-all pejorative for anyone you don't happen to like but accurately as the Mussolini-esque alliance between BigGov & BigBiz (as currently represented by the Dem/Left social media mouthpieces like Twitter, Facebook, YouTube et al.)
THE GREAT RESET-The Clocks are striking 13? Can you live with this?
UPDATE 4/26/22; Fascinating and revealing how up in arms the Obamas and Clintons & their fellow travelers are about an incipient return to free speech on social media. According to them, free speech poses a threat to "democracy." Note the word choice is "democracy,", not "freedom." Orwell would fully understand.
THE POLITICS OF DEPENDENCY (and INDEPENDENCE)
GREEN MONSTER-Environmental Tyranny
ID/WOKE POLITICS, Obama's Permanent Civil War of Transformation
4/25/22: The Walt Disney Company has wandered into a danger zone of brainwashed perplexity, amazed and horrified that their embrace of gender Wokedom has blown up in their face. Such cluelessness is proving to be the characteristic shared universally by those self-styled elites in entertainment and politics dedicated to destroying the way of life that has created their own wealth and power.
BLACK LIVES MATTER…but only selectively to the race baiters.
IAVT-I'M A VICTIM TOO! (Successful Black division)
ILLEGAL IMMIGRATION/ OPEN BORDERS-Creating a Permanent Democratic Party Majority
AMERICAN JEWRY-Brightest & Dumbest People On Earth
JEXODUS-Sensible Jews leaving the Dem Party
THE LIBERAL MIND and THE DEMOCRATIC PARTY OF PROJECTION
UPDATE 4/30/22: For the average voter, Biden was the "nice guy" sold as the un-Trump. Surely the Biden Crime Family dirt on the laptop would have made a difference had it reached the mainstream. Then again, it doesn't matter who or how many vote, but it does matter who counts the votes…or creates them out of thin air. Will the public ever catch on to that?
UPDATE 4/25/22: The obvious involvement of Big Guy Joe in Hunter's hanky panky is now so public and undeniable that it's just a matter of time until his handlers arrange a one-way trip back to Delaware.
CLINTON (The Thing That Wouldn't Leave)
UPDATE 4/26/22: Ozymandias faceplant in the sand for Tony Fauci soon in the cards?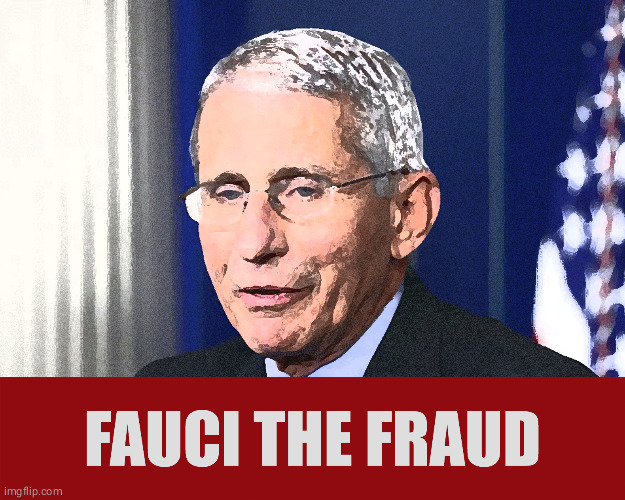 UPDATE 4/29/22: The scenario is starting to seem less & less outlandish: getting rid of Kamala, replacing her with Hillary (or someone equally vile), invoking Amendment 25 and junking Joe for all the dirt they've intentionally allowed to go public. Voila! President Hillary! God help us.
UPDATE 4/25/22: However elegantly they frame their positions with their noses aloft, RINOS are as useful and relevant as Dems when it comes to practicing ethical politics on behalf of  the public. Like all entrenched pols, their corruption lies in the belief that the public exists to serve them, not vice versa.
SUPREMES-Different faces, still a Leftist Weird Sister act