UPDATE 8/9/22: The founder of the Weather Channel has the nerve to state, "It's the weather, stupid."
UPDATE 8/9/22: On the sage advice of "experts" in WatermelonWorld, reputedly modern societies like Germany will be huddling together for warmth in small rooms like cavemen this winter. The Green Sri Lanka disaster is just the first of many such societal suicides until common sense returns when the "experts" (read "Leftists Master Planners") are sent packing from society to celebrate themselves in their own caves.
UPDATE 8/4/22: Again, that definition of madness: keep doing what doesn't work. So it is with the Green crowd, demanding yet more billion$ to develop those purported "renewables."
UPDATE 8/1/22: What?!! Oil is a RENEWABLE natural resource?!! Read all about it. This is indeed news to a world conditioned to look upon the black gold as a rapidly depleting, "dirty" energy source.
UPDATE 7/27/22: Manchin seemed poised to do another right thing with the attractively named Inflation Reduction Act,  supposedly freeing the market to produce the energy we need from ALL sources including, to BrandonWorld's great dismay, fossil fuels. Alas, he's caved because he's really just another craven Dem hack, and like most everything put forth by the Dems, it's gasoline on the fire. Inflation will continue to deflate the dollar's value, prices for everything (including gas) will go higher yet, the Green New Deal is The Way. Of course.
The issue remains front and center, and we'll see what people's suffering produces in November. If/when reality prevails over these political poseurs, those dismal Green renewables will have to take the seat farthest back in what the market and real people need. And what we need are fossil fuels.
UPDATE 7/26/22: Count on that lovely Green future to be starvation and poverty. The globalist commissars have reassured us that "You will own nothing and like it." On the other hand, they will continue to enjoy their own fully stocked private groceries, fancy cars, country estates and private jets. And the satisfaction of controlling the lives of billions, the old Marxist dream. Those "free" renewables will come at a terrible cost. Who said the fall of the Iron Curtain was the end of history and the advent  of Arcadia?
UPDATE 7/22/22: Literal darkness is falling over Europe thanks to measures of virtuous austerity being forced upon them (and us) by those averse to energy independence provided by abundantly available fossil fuels. How comforting that a German Green Party hack has shared that he has greatly reduced his own showering time. Beware of that nice-sounding message about "we're all in this together."
UPDATE 7/22/22: That 99% of the world doesn't laugh out loud at the Demented Delaware Dunce Declaration of "CLIMATE EMERGENCY!" is THE problem. Imagine: hot weather in July.
UPDATE 7/20/22: Will the fools believing in a threatened Mother Gaia respond with equal concern about the quiet, little EVs and their gloriously exploding batteries. Fourth of July every day! Perhaps a few real experiences of such Local Warming might put the Global Warming nonsense in its well-deserved grave.
UPDATE 7/19/22: Blame America first and last is always the light guiding the Left, and Greenies in particular have overlooked that our coal production and use remain a diminishing fraction of what the rest of the world like China and India use. Foreign carbon emissions, particularly communist ones, are not the ones to worry about, so let's make America go back to the Stone Age. But what about all that coal needed to generate the power for those magic EV batteries? The Central Committee will somehow make up their own facts, and if they have their way, coal will be King right here in carbon-free America! It all makes sense!
UPDATE 7/18/22: Those naive souls cheering on the the Green/Zero Carbon fantasy have not stopped to think what they might be missing when they are no longer allowed to own a car.
UPDATE 7/15/22: The Green Lie is exacting a lethal toll on whole nations of people accustomed to eating every day. Sri Lanka is now starving: and farmers in The Netherlands are being driven out of business, their crops and livestock deliberately destroyed to accommodate the Sacred Rules of Green Orthodoxy. Germany is heading for its own cliff thanks to Merkel's watermelon (green outside, red inside) ways. These are not fools at work; they are murderous tyrants.
UPDATE 7/16/22: Global warming aka Climate Change? Where there are billion$ to be made and limitless political power to be seized, the academic herd of professional scientists have flocked. And truth itself is the dead canary warning in the coal mine of a dying society.
UPDATE 7/8/22: The bad news first: Green insanity rages on in the form of indestructible plastic rooting systems that are engineered to reproduce crops automatically with the little side effect of permanently destroying any possibility of natural plant growth where such "roots" have spread. Sound good? Read about the whole wonderful process our Master Planners have in store.
The good news: by necessity, fossils are now being recategorized by the EU as "green energy." Funny how the former curse of oil & gas has suddenly become the answer to real people's real life needs for driving, flying, eating, staying warm/cold. What a difference reality makes. So very Orwellian but in this case, a ray of sanity.
UPDATE 7/5/22: The unicorn fantasy of a pristine Green Revolution is one big foul nest of lovely lies. heavily seasoned with psychosis.  Among the hard facts putting all those "inconvenient truths" to flight are slave labor used to produce those magical batteries and solar panels. This is all of no concern to those crazies who pull such annoying and pointless stunts as gluing their hands to famous artworks in museums. Totally awesome and inspiring are these eco-warriors.
The ironic bottom line is that without fossil fuels we are dooming ourselves to the extinction the Greenies insist is upon us. And even after decades of R & D to develop the sainted renewables, they will never account for more than a small fraction of the energy needed to sustain the world. The good news, unthinkable to the Climate Change Cassandras, is that there is plenty of oil and gas to last for centuries, and that's not even considering all the sources yet to be tapped. By the way, the planet and its polar bears will all continue to thrive.
UPDATE 7/1/22: The farsighted geniuses of Green Energy, starting with our own Empty-Cranium-In-Chief and his administration, are taking a cue from their German counterparts, determined to see us freeze and/or starve to death, whichever comes first. 
UPDATE 6/24/22: The call for Zero Carbon by those forcing a Green Revolution on us is the same mad, totalitarian call for Robespierre's and Pol Pot's Year Zero destruction of the past, absolute "purity." And it's no accident the "purity" business is particularly reminiscent of Hitler's messy stab at cleaning up the world, considering the Reich's identification with deep, dark Green.
UPDATE 6/24/22: Like life under the Soviet commissars,  it is now a long-running, bitter joke here in the "free" West  that those who would rule us see no need to observe those rules they are imposing on us. For instance, holy Green austerity at the gas pump, the airport, not to mention life in general. They are not to be denied the benefits of modern life, but we Little Folk are expected to sacrifice and "love Mother Earth."
UPDATE 6/21/22: The so-called "transition" to an electric/non-hydrocarbon world being forced down our throats like every Leftist "dream" is a step back into a new Dark Ages. We welcome and demand all of those pushing for such a world personally give up all things fossil fueled (starting with cars, planes & plastics) while the rest of us continue to  lead the good life.
UPDATE 6/17/22: To be kind, we'll call Brandon's "great transitioning" from fossil fuels to electricity just a delusional myth, not the bold-faced lie that the whole Green future is. Those Greenies in government and their cronies in industry stand to reap $billions and unlimited political power from crippling our fossil fueled way of life and aren't about to tell the truth. Listen to a few facts and continue to enjoy your modern conveniences before the frauds take it all away in the outrageous name of "saving the planet."
UPDATE 6/12/22: Do the fools (known in some circles now as "climate primitives") jumping on the Green Energy Edsel realize that electric cars are powered by batteries charged from burning coal? Do they know that they will spend more time charging their "clean" cars on the average road trip than they do sleeping? Earth to Greenies: battery power comes from "somewhere" that's a bit hot and messy.
UPDATE 6/5/22: Fossil fuels are working just fine. The planet is not dying. People at all economic levels are thriving, inflation is minimal and things are affordable because the competitive free market is operating minus excessive government interference. Or so it was before Election 2020 was stolen, and the Dark Ages of Brandon roared into being on January 21, 2021.
UPDATE 6/2/22: Green lunacy is really Green Evil, not just a big case of bad judgment. This suicidal "transition" from well-functioning, plentiful fossil fuels to pure, pristine, perfect, limitless "renewables" (that are none of the above) is one more attempt to establish centralized, totalitarian control by a few very bad apples.
UPDATE 5/3/22: "Clean energy" has a dirty little secret. Like everything fanatically forced on us by the Left, it's always the truth turned on its head aka, a lie; and the Green movement leads a crowded, competitive pack.
UPDATE 5/2/22: The termites of BrandonWorld are chewing away at American energy independence from every approachable angle, insisting to a gullible public that "green energy" is the way to a prosperous, secure future while reality is diametrically the opposite. "Green Energy" is a hoax promoting useless "renewables" over plentiful,  safely utilized fossil fuels in order to gain complete control over the essentials of human survival. Meanwhile, the Al Gore cabal of "green" investors are becoming multi-billionaires from this corrupt boondoggle. These crony capitalists and their friends high up in government scold us for wanting gas for our cars and routinely  order us to "Get a Testla!" (starting at the high 5 figures wildly out of range for most Americans). Simultaneously, farmers are now advised that "green energy" is their only option to avoid personal ruin and mass starvation.  Big Lies, from Big Liars. Regrettably, in response to these environmentalist fairy tales, millions of well-fed people doing zero harm and content with their cars are being browbeaten into compliance with these suicidal policies.
UPDATE 4/15/22: Like most Leftist solutions, the cure is always worse than the disease. So it is with the useless and hideously ugly windmill blight on landscapes worldwide that also slaughters thousands of birds. Killing wildlife to save the planet is perfectly rational in the delusional Greenie mindset.
UPDATE 4/6/22: Now why would Russian gangsters be funding the Green Energy scam in the West? For the same reasons, oxygen-starved, ultra-polluted China is laughing at the energy-starved West's insistence on a Green revolution. So no surprise that communism's two major epicenter's are joining forces on behalf of "saving" mother earth, in the same spirit as Putin's "saving" the Ukraine.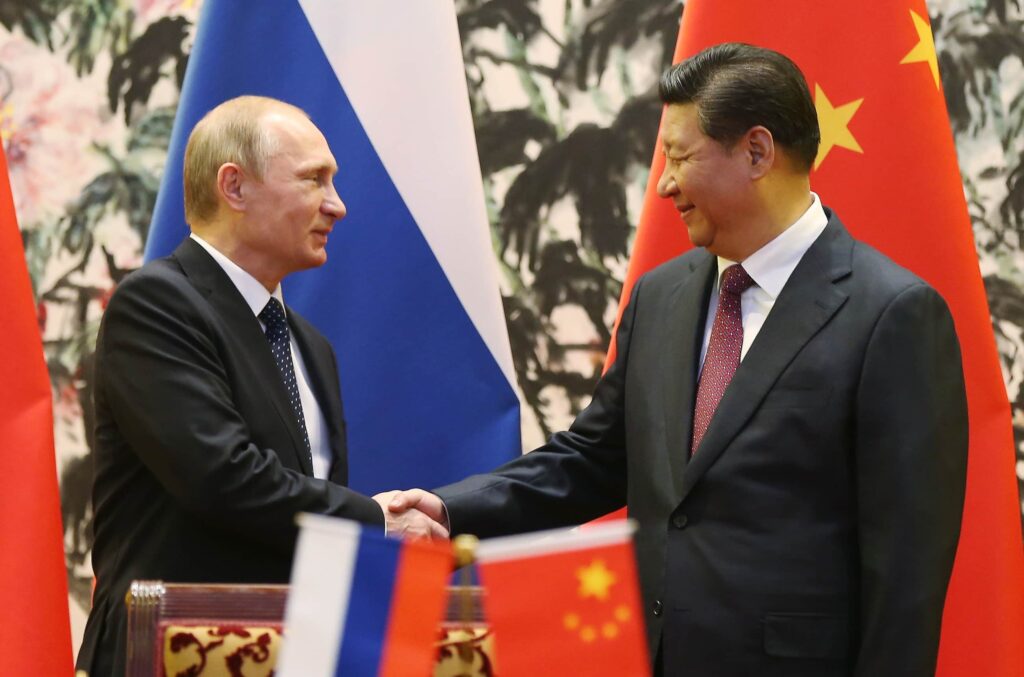 UPDATES 3/29/22: Angst-ridden hysterics of all loony ages, from teener Greta to old hag Hanoi Jane, have found  in "Climate Change" a permanent outlet for their uncontrolled urge to make pests of themselves. Even visiting the local pub these days, it's hard to avoid possessed Linda Blairs vomiting up all shades of Woke pea GREEN soup.
UPDATE 3/24/22: Politicians always have altruistic motives for whatever they are forcing us to do. They care. Green energy to "save the planet." Covid lockdowns, mask/vax mandates to "save lives." Is it of interest that their personal wealth and political power both stand to expand exponentially in the process? Ask Nancy Pelosi and her hubby just this week snatching up more $millions of Tesla shares as she and her cronies push to eliminate fossil fuels and force the public to buy…ta-da…Teslas. Ditto Jolly Green Giant Al Gore. Because they care.
UPDATE 3/24/22: The Green agenda, replacing our existing cars with the magical EVs, is now a front line attack on individual liberty. 
UPDATE 3/17/22: For a world in need of energy 24/7, it's time to give up the pipe dream of solar/wind power providing such on calm, clear nights when the sun inconveniently doesn't shine, and the wind more often than not doesn't blow. For those still religiously hysterical about the phony "existential threat" of fossil fuels, there is always nuclear energy which is plentiful, reasonably clean and controllable. Unfortunately, real solutions  to providing cheap energy takes all the fun out of turning the world's population into one big desperate, dependent baby. Like all "good causes," it's not about the good cause but about control of the special few over the many.
UPDATE 3/12/22: Climate Armageddon is the new Covid. It was predictable that the success of virus fear in centralizing and expanding control over the masses would seamlessly morph into a stepped-up Green panic of "existential urgency." Climate Change! Global Warming! Fossil fuels are killing us!!! Ergo, kill the oil/gas industry, make us dependent upon foreign pals like Russia and Iran, thereby forcing a premature, totally impractical transition to so-called "clean" electric energy. Can't afford gas? Perfect solution: everyone go out & buy a $60K Tesla! Create a whole new pariah class of Enemies of Mother Earth to replace the evil Anti-Vaxxers. In service to that strategy, Kamala has already condemned the Truckers Convoy as planet destroyers with all that exhaust from those pesky 18 wheelers surrounding DC.
One little problem is that most of us are still driving internal combustion cars, heating and cooking with gas, living the good life utilizing energy that is potentially plentiful and cheap. That no one has developed anything usable or affordable in the production of alternative energy sources matters not. Still, the evil, uncaring fools push on, and no universal upheaval of society or loss of life will give them pause. Completely at odds with reality or what people actually need, the Master Planners have it all figured out for you, whether it works or not. And whether you like it or not.
As other commentators have noted years ago, Stalin/Mao/Hitler and their kindred spirits down in hell are kicking themselves for not thinking of this sooner.
UPDATE 3/10/22: Perhaps idealistic Americans voting for Green & Pristine will wake up to the wisdom of providing our own oil & gas rather than depending upon Russia or Iran. Because virtually no Brandon policy has a thing to do with enhancing American prosperity or freedom, we can't expect the administration to stop trying to force Americans into the insanity of EVs, windmills and solar panels. Rich, arrogant celebs like Stephen Colbert are welcome to spend any amount of money and display their moral superiority by wasting money on Teslas. The privilege of having our effective, comfortable, clear gas-powered rattletraps makes the rest of us plebes happy which is precisely what displeases the likes of elite multimillionaire Colbert and his set.
UPDATE 3/9/22: It's long been obvious that mass acceptance of the Green Hoax is the best shot the bad guys have of totalitarian control. They managed to scare billions into compliance with The Virus, so why not go all the way and terrify the folks with an exploding planet on fire with no air to breathe?
Meanwhile, the realists interested in living free and productive lives are looking ahead to energy independence thanks to oil reserves right within our borders that would last us for millennia. Naturally, this realistic and promising scenario is the last thing the globalists and average Chicken Littles want to see.
UPDATE 3/4/22: Progs in control always have "a good reason" to destroy freedom of people's movements and the markets that keep us all alive and prosperous. For The Virus, it was "safety."  Without the "good reason" of "saving the planet" provided by the Marxist Green movement, there would be no cancellation of our own gas and oil production and sudden, renewed dependence upon Russia and the Middle East. What's the word from those Lefties decrying Putin's war on the Ukraine while calling for the shutdown of American energy production?
UPDATE 3/2/22: It's not happenstance that killing American energy independence in favor of a Green makeover for the country was among the first of Biden's assaults on us. Obama paved the way with his Green agenda's seizure of power over the EPA. Will the folly of desperate dependence upon Russia for gas and oil going to open Lefty eyes to reason?
UPDATE 2/12/22: Pretty boy Brad Pitt turns out to be one more clueless Hollywood geek pushing the imagined glories of a Green Homes community that he championed a decade ago in New Orleans, now an abandoned ghost town of non-functioning junk piles. The homeless people he was supposedly helping are out of luck and out of their useless houses while Mr. Pitt has moved on without a look back.
UPDATE 1/30/22: The war on fossil fuels, making us dependent again on foreign oil, is nothing but force-feeding useless and wildly expensive green technology onto us. To the clueless Pollyannas of the world: Going Green is not about making life better with clean, plentiful energy but is making life an endless trial for a general public totally dependent upon whatever scarce energy is provided by Big Brother. Think life in Soviet Russia, and you get the picture. Remember in that so-called "egalitarian" paradise there was a tiny ruling class with all the luxuries of the West while the average Ivan and Ivana scrambled for whatever crumbs might be tossed their way.
UPDATE 1/22/22: Looking forward to pushing your dead car when the battery conks out and no charge station in sight? And paying practically the amount of a new car for a new one that works? And that traffic jam in a storm where you and thousands of others make up one long automotive graveyard? Best to stay dry & cozy in your all-electric, "carbon free" house…until they cut off your rationed amount of electricity in that same storm. Or Mother Nature decides the sun isn't going to shine or the wind to blow. 
And then again, there's this industry called "oil & gas" that can provide all the fuel humanity will need for centuries if you drive, cook, want to stay warm, want to stay alive and not go bankrupt in the process. Take a minute. Think about it.
UPDATE 12/8/21: There's no reality more real than that of the free marketplace, millions of free souls making choices, buying and selling what they want and need at the best price. But don't tell that to our self-styled leaders who think they know better. The Alberta Canada energy minster states the obvious when he says Keystone would make us energy independent. Now that the dam is breaking and the public is screaming about gas shortages and soaring prices of what little is available, reality will have to reassert itself in BrandonWorld.
12/4/21: Threats of Armageddon by professional Leftist fearmongers are becoming as routine as the rising sun (for which they also claim credit). Somehow we're always passing yet another END OF WORLD deadline(s).  
UPDATE 12/4/21: Any questions about the costs and consequences of all the wonderful things in store abandoning plentiful and manageable fossil fuels for "clean," "renewable" energy sources?
"Answer me this one…" about the folly of where all the juice for this battery-powered world is supposed to come.  Sorry, guys. Wind and sun won't provide all that battery power, especially when the sun's not shining and the wind's not blowing. The Elite Master Planners know this, but they'll always have special access to whatever they need (like gas for their jets and heating fuel for their many mansions), the plebe public be damned.
UPDATE 11/25/21: Will sanity and actions actually benefiting Americans be restored during the reign of PINO (President In Name Only) Brandon? Maverick Democrat representative of the people (not to be confused with those hundreds of other elected corruptocrats in Congress), Joe Manchin has suggested (gasp!) restoring energy independence to America by restarting the Keystone Pipeline. Is it possible that Executive Order cancellation signed on Day One of the glorious Brandon administration might have anything to do with exploding gas prices and the resultant jump in the cost of EVERYTHING? Ya think?
UPDATE 11/16/21: In pure Orwellian, we are treated this week to more reasons why we are obliged to have green energy. "'The rise in gas prices over the long term makes an even stronger case for doubling down our investment and our focus on clean energy options,' White House press secretary Jen Psaki said during the daily briefing."
Having left out the fact that the regime employing her is busy deliberately cutting off our supply of fossil fuels, this is analogous to taking away people's "dirty" cars and saying it would prove that "clean" bicycles and roller skates are the sensible wave of the future.
This particular wrinkle in the Master Plan is just a retread of Energy Czarina Granholm scolding people who complained about that blocked pipeline last May:  "And, you know, if you drive an electric car, this would not be affecting you, clearly."
Ditto the clueless NYTimes editor pointing nary a finger at the disastrous results of mass lockdowns and deliberately cutting off the whole country's gas/energy supply. Instead, he blames rising prices on people's erratic spending habits…or something….or to be perfectly clear, on everything except the right thing.
After 50 years of false alarms about the inevitable, approaching Climate Apocalypse that somehow keeps missing its deadline, isn't it time to go on to some better scam….like perhaps dire warnings about  a deadly disease that requires the whole world to stop cold?
UPDATE 10/20/21: But I repeat myself (echoing Larry Kudlow lambasting the drunken sailor Congress this week) : wind and solar power is unreliable and expensive because it's totally dependent upon…guess what?…if the sun is shining or the wind is blowing. Ergo, whatever "green" energy is available, it has to be backed up by…are you ready?…fossil fuel or nuclear energy. But Greta and her Greenie flock might sulk and refuse to eat their broccoli and kale if we go there…
UPDATE 10/18/21: What is the Green/Net Zero Carbon movement but just more of the Left's psychotic mania for totalitarian control, in this case, the weather? That's what happens when human beings think they can discard God and be Him themselves.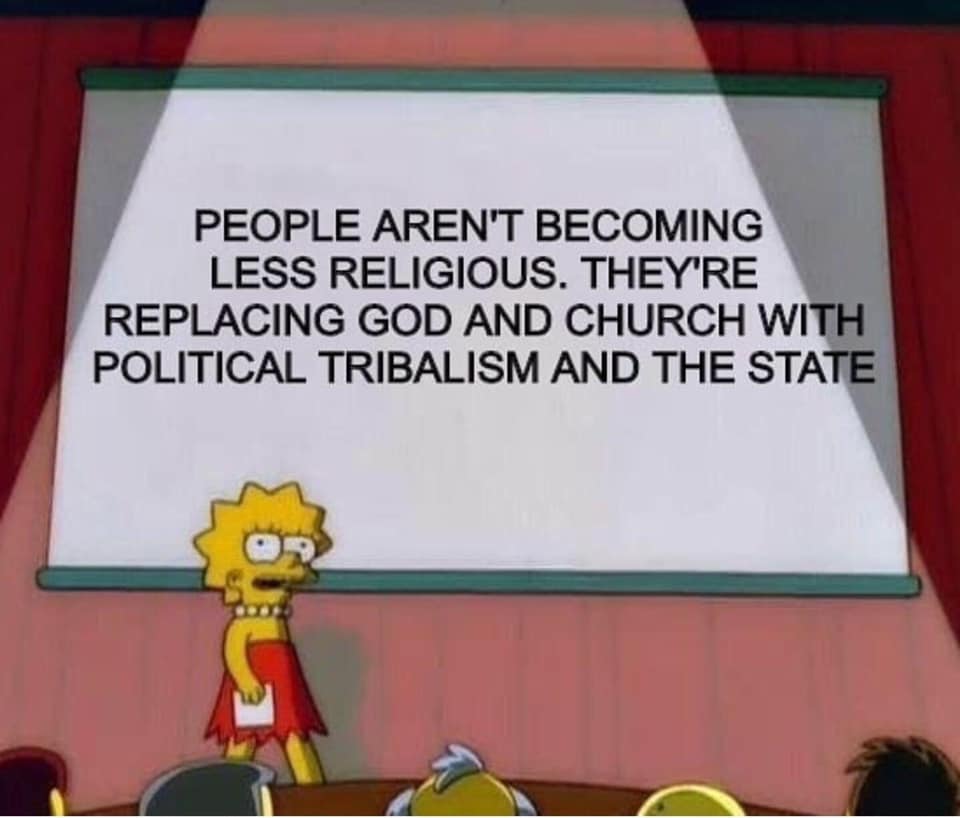 UPDATE 10/14/21: Warning: Green energy as preached (but decidedly not practiced) by  the our superior  ChiCom role models is filthy and lethal.  And useless. Other than that, it's the way to go if you're one of those prone to following anything suicidal the Left promotes.
UPDATE 10/8/21: Environmentally Woke Europe and all those Third World countries going Green should provide a warning to those Americans who helped install a regime that has already deprived us of fossil fuel energy independence. Don't like fracking and oil pipelines? Love the high prices that come with scarcity? Remember those silently frozen wind towers and solar panels inoperative under overcast skies and mounds of snow that had all those Texans shivering last winter? Enjoy!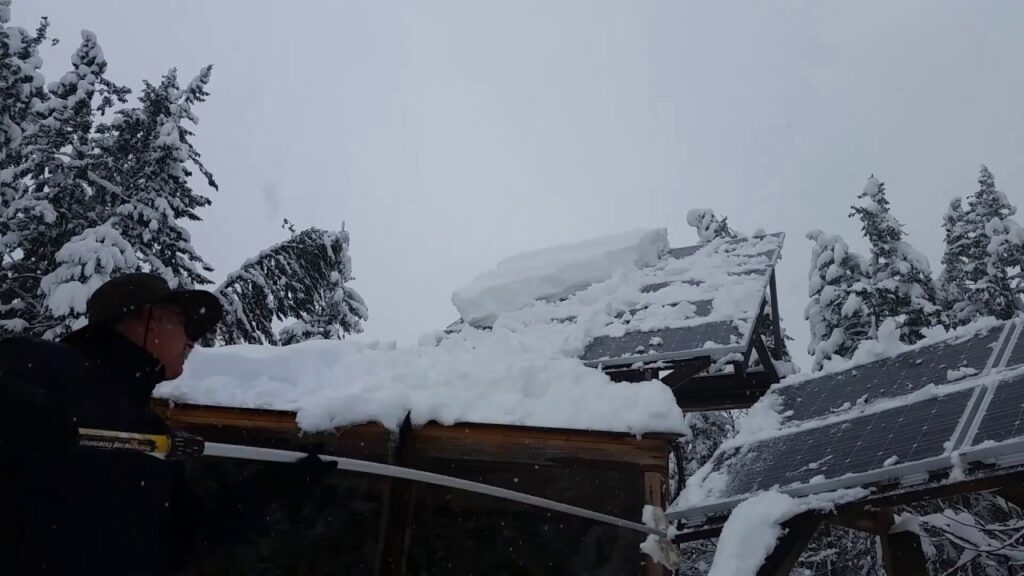 UPDATE 9/25/21: It has been inevitable that the fake "science" surrounding the Covid power grab would carry over to the equally specious Global Warming/Climate Change/Existential Crisis scam.
UPDATE 9/23/21: The myopia of socialist/altruist types thinking they are "doing the most good for the most people" is a self-imposed curse now visited upon on wealthy, beautiful and very foolish Norway. Eco-Leftists are back in control in Oslo, thanks to sympathetic Greenies who swoon at the feet of unpleasant Swedish teenagers who look like Pippi Longstocking and DARE the world not to listen to them.
UPDATE 8/14/21: Like the repeated "good" reasons for lockdowns, we are implored to panic at equally high shriek decibel level at "Global Warming" and its claimed villainous source, fossil fuels. So, no more oil and gas produced in the U.S! "Renewables" by yesterday or we all die! Then our stalwart hologram-in-chief begs OPEC to produce more oil, so we don't go dark.
Admittedly, it's pointless to expect anything beneficial this administration does, but perhaps the idiocy at work might convince a few million Biden voters suddenly infused with their true best interests in mind to think again.
UPDATE 8/7/21: The total insanity of the Green Energy movement is on full display with this illegal administration's push to replace manageable, working fossil fuel energy sources with electricity powered by fossil fuels (like coal, diesel) and hideous, non-biodegradable windmills & solar panels taking up areas larger than several of our largest states. How about one in your backyard…or maybe out by Barack's pool or on Barbra's beachfront or at Pelosi's front door?
Makes perfect sense to those saints who walk amongst us creating that perfectly pristine, "green" "zero carbon" Mother Earth.
UPDATE 7/27/21: Armageddon (and the prerequisite public panic) as promoted by the mass media has come and gone too many times to count over the last 50 years. The insanity among the gullible, malleable masses would be entertaining to witness if it wasn't so pitiful and tragic. NY Times readers proudly write in how proud they are that they've terrified  their children into NOT having children of their own. All those "existential threat" gasps about "Climate Change" formerly known as Global Warming formerly known as hot weather has worked! The Global Warming Chicken Littles should be grateful that their end-of-world narrative has managed to solve that earlier Population Bomb baloney by eliminating future populations! Problem solved!
UPDATE 7/1/21: Anything that can't be pinned on racism or guns can always be blamed on Climate Change. Even badly constructed apartment buildings in Miami.  Ask Jennifer Granholm, the go-to girl now for All Things Climate Change related.
ORIGINAL POST 4/9/16: Globaloney, Climate Change (or whatever Al Gore and his profiteering cronies have chosen to call it this week) has always had a religious cast of puritanical, moral absolutism running through it. Without that, what justification could there be for turning "deniers" into criminals? So it is that Big Gov and ManBearPig have now crossed over into that quaint historical realm once occupied by those running the  Inquisition, Moscow's show trials  and Salem's witchcraft hysteria.  History will record Al's Greenshirts as just the latest band of desperate thugs cracking down on those challenging the lies behind their Watermelon orthordoxy. Where great gobs of ill-gotten cash and political power are at stake, anything goes.