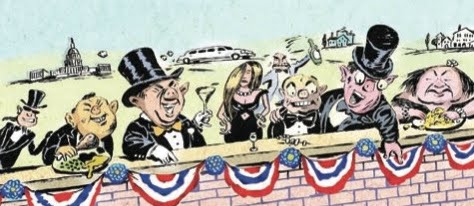 The ruling class taking its cues from a single Leftist/Statist orthodoxy absorbed at Harvard, Princeton and the rest. Whatever happened to those selfish Republican/Capitalist plutocrats? Nothing, except now they're mostly Democrats, they've got THEIR money sheltered [and their consciences cleared] while the rest of us get taxed to death, paying for their Good Works.
Read Angelo Codevilla's article at American Spectator.
Read Codevilla's article about Obama as The Chosen One of the Ruling Class.