Flat Tax: An idea whose time has come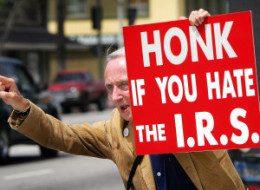 A Tea Party fundamental: reasonable, understandable taxation that encourages expansion…instead of the opposite.
Read Daniel Mitchell's Brief Guide to the Flat Tax at Heritage.org.
Go to Forbes & read John C. Goodman's proposal which he calls "kinder & gentler" than even Steve Forbes' Flat Tax proposal.
Go to National Review Online for Katrina Trinko's reaction to Rep. Mike Pence's (R-Indiana) speech touting the Flat Tax. The sort of bedrock issue around which a successful presidential campaign could revolve.